Gonzaga guard Jesse Wade juggles hoops, classes – and marriage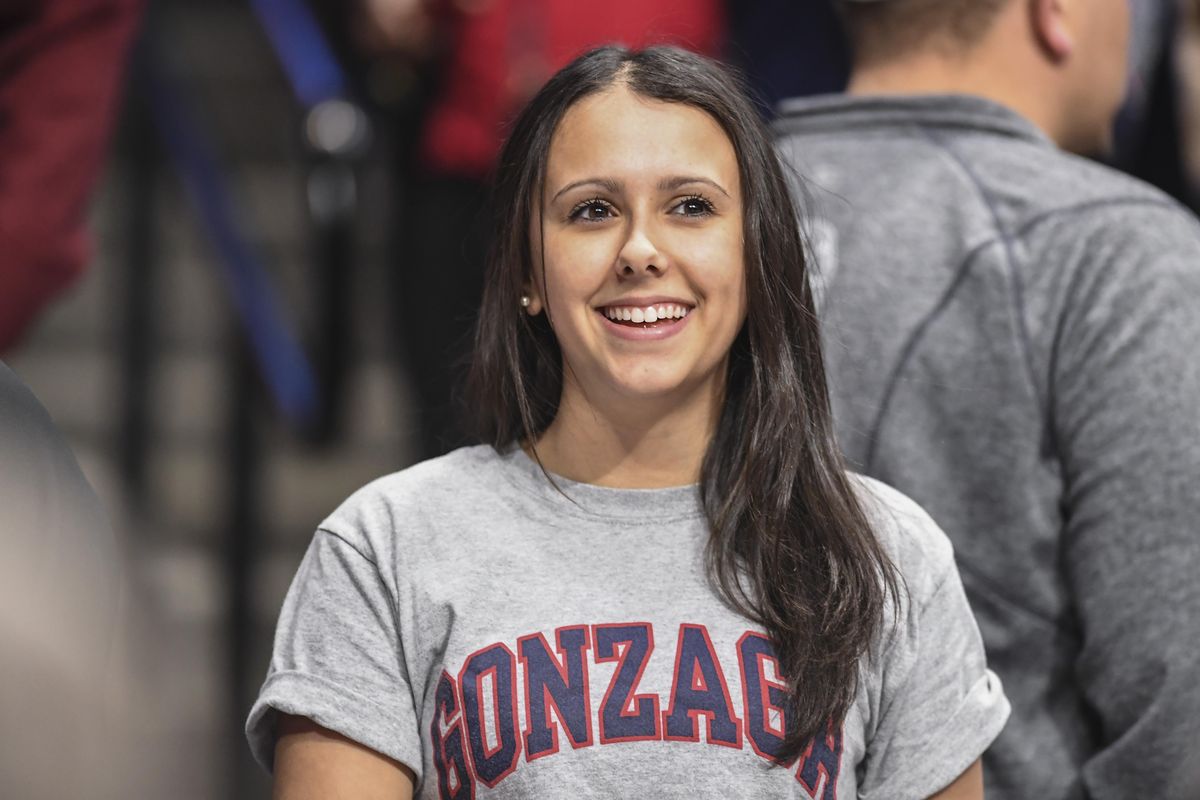 Don't attribute the madness only to March – college basketball is crazy all season.
From the start of the season in November, student athletes are forced to attempt the juggling act and manage a hectic schedule between games, practices, classes and everyday life.
Jesse Wade, a freshman backup guard for the Gonzaga Bulldogs this season, is just now learning how much work it takes to be successful on the court, in the classroom and at home, all at the same time.
But Wade has added one more ball to juggle – marriage.
Wade came into the Gonzaga program this season with a ring already on his finger. He has gladly taken on the label as the old married man of the Zags.
He and his wife, Jade, are an anomaly not only in the Gonzaga program, but across the NCAA.
"He's a mature enough kid that he could handle it," assistant coach Brian Michaelson said. "A lot of college kids I think you would worry about it, but Jesse's got a pretty special level of commitment and maturity."
Jesse Wade is a freshman, but he's an older freshman at 20 years old. His LDS mission to Lyon, France, immediately after college prolonged his collegiate basketball career by two years. His wife is 22, which meets a higher level of maturity for marriage than if the two had married soon after high school.
But they're still on the younger side, and so is their marriage. Jade moved to the U.S. last summer from her home in Colchester, England, and the two tied the knot in August after crossing each other's path nearly two years ago. They met in France during Jesse's mission trip – Jade was also on an LDS mission – and the two decided to marry 15 months later.
"It all happened quickly," Jade said. "But when you know, you know."
They moved to Spokane not long before the start of the school year and since then, it's been a relentless fight for balance between work, practice, workouts, school and time to nurture their relationship.
Jade works at a nursing agency owned and operated by Jesse's aunt and uncle out of Moses Lake. She helps run the agency's Spokane branch during normal work hours.
Jesse's usually in class or at practice at that time and will jump into the late-night shift when the Zags have games. Besides the occasional lunch date between class, finding time for each other, especially during the basketball season, is not an easy task.
If that wasn't enough, Jade said she didn't quite understand how busy of a life college basketball players can have in the U.S. She got a taste of the basketball craze when the couple first moved to Spokane, but she said life in arenas every week was something she hadn't fully grasped until she was thrown into it at the start of this season.
"At the beginning, she didn't have an idea about what it was going to be like," Jesse said. "But she loves it. It's her favorite thing now. And coming to the games, she's learned basketball."
Jade wasn't familiar with the sport before watching Jesse play. But a full season following the Zags has made her into a basketball guru any Gonzaga fan would be proud of.
"Now I know everything," Jade said, laughing. "I love it. It's so fun."
Jade got used to the road life quickly and made it to a number of games away from The Kennel this season, including Gonzaga's trip to Portland for the PK80 Invitational in November and to the University of Washington in December. She's been back on the road for the NCAA Tournament with a few of Jesse's other family members.
Jesse isn't the first Zag to attempt balancing marriage while playing college basketball, and he isn't even the first in the Mark Few era. Elias Harris, who played at Gonzaga from 2009-2013, was married during his final season at Gonzaga, according to athletic director Mike Roth. His marriage was kept secret from even some of the coaches and players to preserve the privacy of his home life.
The Wades, however, have been open with their relationship in the GU program, so much so that Jade has been made to feel like the "team wife." Jesse has made a point to bring Jade around the team as much as possible so that she can be just as much part of the Gonzaga family as he is.
"She loves (the players), and they love her," Jesse said. "She's almost like the team wife. She loves them all."
"They're like my brothers," Jade said.
The Wades might not be the first married couple in the GU program in recent years, but they're certainly the youngest. Jesse has three more active seasons at Gonzaga, which raises the question: Will he add fatherhood to the juggling act?
"No," Jade said between laughs.
"Yes!" said Jesse's 16-year-old brother Josh, who was joining Jade in the stands during Gonzaga's first two rounds at Boise last week.
"No, no, no, no, no," Jade said. "His siblings want that. No, no, no, no, no. That's not going to be for a few years, I assure you. We're just living life together right now and just taking it easy."
Jesse wouldn't be the first to attempt fatherhood while playing for Few. There were a handful of former Zags who had a child while still in a Zags uniform, including Josh Heytvelt (2005-2009) and Gary Bell Jr. (2011-2015).
Jesse said he wouldn't mind joining that club of Gonzaga player dads – especially if it meant having a little one on the sidelines dressed in GU gear.
"We'll see," he said. "Right now, I can't even imagine what that would be like. But it would be so cool. So, maybe."
---