News > Nation
New Jersey superintendent charged with defecating on high school field
Thu., May 3, 2018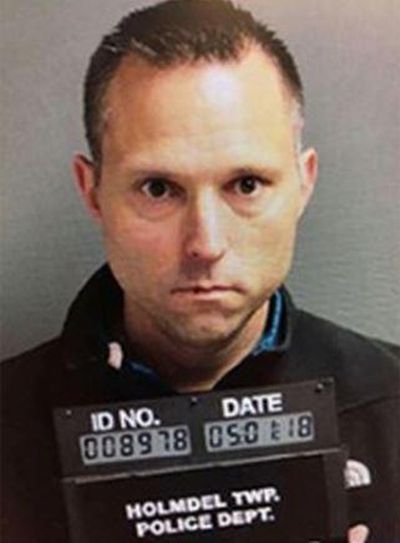 It was a disturbingly normal discovery for the students and faculty at Holmdel High School in New Jersey: human feces on or near the track and football field, found before the school day began.
The school's administrators turned to law enforcement to launch a whodunit investigation.
Thursday, they got an answer: the school district superintendent.
Thomas Tramaglini, 42, has led the Kenilworth School District since Aug. 2015. He was arrested at 5:50 a.m., Monday after he was seen defecating on the football field.
"The Holmdel School Resource Officer was alerted by Holmdel High School staff and coaches that they were finding human feces, on or near the area of the High School track / football field on a daily basis," Holmdel police said in a statement. The resource officer and school staffers "monitored the area" and were able "to identify a subject responsible for the acts," the statement continued.
Tramaglini was charged with public urination or defecation, discarding and dumping of litter, and lewdness, according to a Holmdel police spokesman.
He has been placed on leave and is scheduled to appear in Holmdel Municipal Court on Monday.
Local journalism is essential.
Give directly to The Spokesman-Review's Northwest Passages community forums series -- which helps to offset the costs of several reporter and editor positions at the newspaper -- by using the easy options below. Gifts processed in this system are not tax deductible, but are predominately used to help meet the local financial requirements needed to receive national matching-grant funds.
Subscribe to the Coronavirus newsletter
Get the day's latest Coronavirus news delivered to your inbox by subscribing to our newsletter.
---