Spokane's Elkfest canceled permanently over concerns about noise, traffic, trash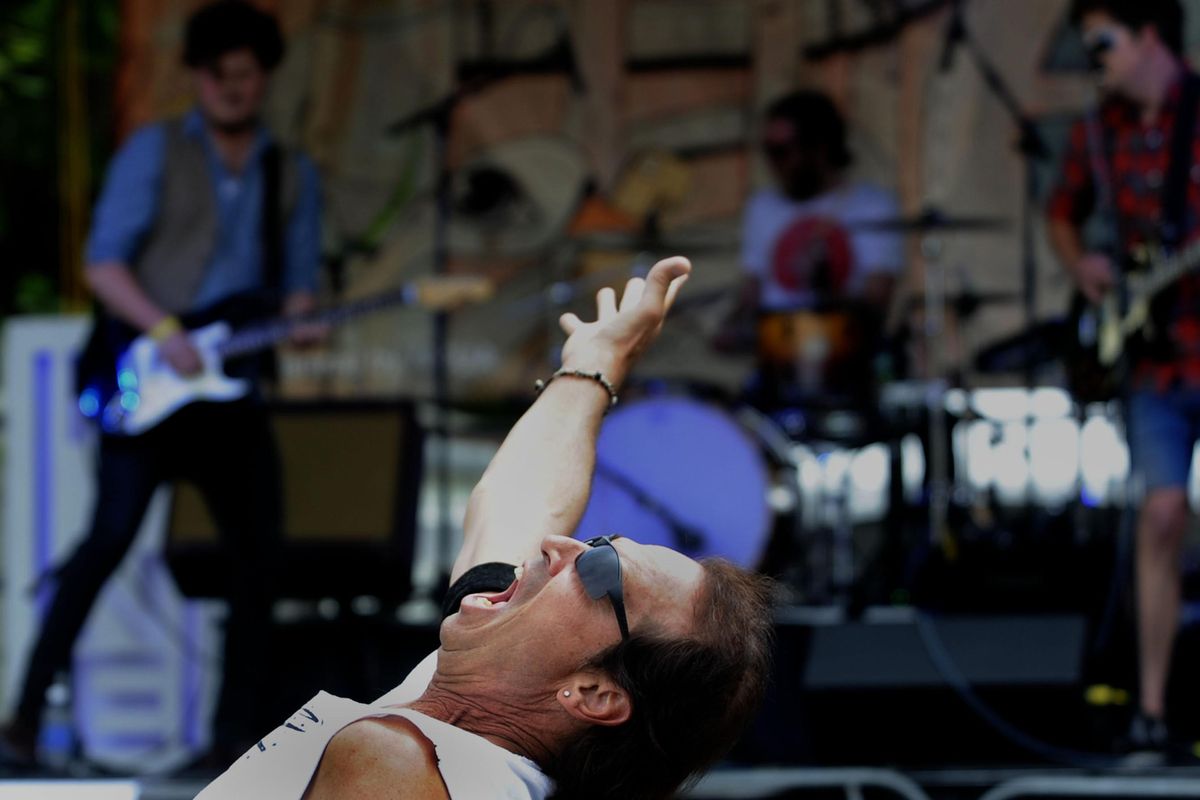 The free music festival that filled the streets of Browne's Addition each year for more than a decade has ended, organizers said Monday.
Elkfest, which was to take place June 8-10, has been canceled over concerns from surrounding neighbors and business owners about traffic, noise and trash, said Marshall Powell, general manager of The Elk Public House, a neighborhood restaurant.
"We're just kind of taking the high road, and being good neighbors," he said.
Additionally, there were new concerns about security and its cost.
The city of Spokane had decided to bill the concert, which would have celebrated its 14th year in June, to cover the costs of several police officers to provide security for the event. The request was for about $4,500 for four officers and a supervisor during two days of the three-day concert.
The organizers of other major events, including Bloomsday and Hoopfest, are required to cover partial costs of security, according to the terms of contracts with the city. The Spokane City Council had been scheduled to vote Monday night on a resolution that would make cost-sharing with the city available for all events requiring a police presence. The vote was delayed to give event organizers in town more time to review the proposal.
Elkfest appealed the bill for security costs, which was heard by the city's hearing examiner last month. A decision has yet to be made, but Powell said the process showed there were several surrounding property owners who believed the event had grown too large to continue as a block party music festival.
Powell said organizers planned to unveil the lineup Monday, but instead chose to end the concert and respect the wishes of businesses and residents.
Organizers may put on another concert in the future, but it won't be called Elkfest, Powell said.
"We talked about doing that, moving it to another location," he said. "But we decided it wouldn't be Elkfest if it wasn't at the Elk."
Caleb and Karli Ingersoll, owners of the downtown music venue The Bartlett, assisted Powell in booking acts for Elkfest's Friday and Saturday lineup. Caleb Ingersoll said many of those artists wanted to play specifically at Elkfest, because of its unique feel as a block party in one of the city's oldest neighborhoods.
"This feels like a big blow," Caleb Ingersoll said. "It's really sad for the Elk. I think it's even more sad for the state of the scene in Spokane. This feels like a really big setback."
Luke Baumgarten, one of the founders of the annual art show Terrain held downtown, said the decision nipped in the bud an up-and-coming community event that has grown in recent years to attract close to 5,000 attendees.
"If we make it too hard for things to start and then flourish, we're not going to have those things," Baumgarten said. "What's the path by which we can find our next Hoopfest, or our next Bloomsday?"
Elkfest first rolled out in 2005, making it one of the longest-running rock music festivals in the city.
---