Lawsuit claims man contracted E. coli from Nampa Papa Murphy's salad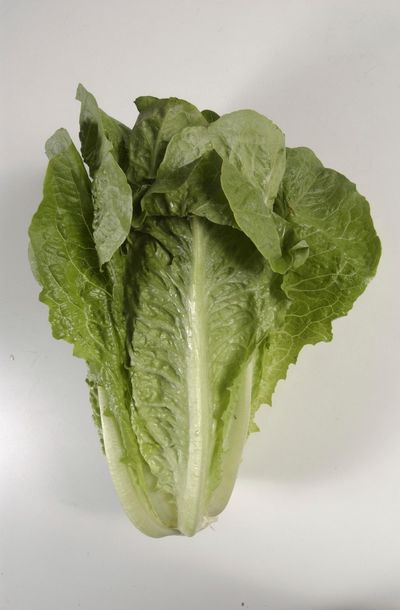 A man suing Papa Murphy's International, LLC claims he contracted E. coli from a takeout salad from the pizza chain's south Nampa location, according to a lawsuit filed Thursday.
William Whitt claims he was sickened with E. coli days after eating a salad from the Papa Murphy's on 2420 12th Avenue Road. The lawsuit, filed in U.S. District Court for the District of Idaho, states he tested positive for the strain of E. coli that infected 172 people in 32 states. Eleven of those cases were reportedly in Idaho, according to the Centers for Disease Control and Prevention.
His case joins eight others around the nation represented by the Food Safety Law Firm in Seattle.
"Our goal in filing multiple lawsuits against the place of purchase of the contaminated romaine is to force the disclosure of where in the chain of distribution — grower, shipper or processor — the E. coli O157 contamination occurred," William Marler with the firm said in a prepared statement. "Only when we find out where the contamination occurred can we do something to prevent the next outbreak."
Other suits related to this E. coli outbreak are against Papa Murphy's in California, Red Lobster in Arizona, Texas Roadhouse in Georgia, a Freshway in Pennsylvania and Panera Bread in New Jersey.
Whitt's complaint alleges that he purchased and ate the Papa Murphy's salad on March 25 and was hospitalized at St. Luke's from March 30 to April 7. The lawsuit states he developed a hernia and damage to his stomach lining.
Whitt, also represented by Boise firm Eberle Berlin, is claiming physical and mental pain and suffering and an unspecified amount in damages for medical costs.
Papa Murphy's addressed the suit in a statement:
"We deeply sympathize with the individuals and families impacted by this experience. At Papa Murphy's, the health and safety of our customers is our highest priority and we strive to take every precaution to ensure our products meet strict safety and quality standards. Upon hearing the announcement by the CDC on April 13th, and out of an abundance of caution, we directed our system to remove all of the product from our stores and inventory. We are committed to fully cooperating with the health agencies and authorities who are attempting to pinpoint the source of the E.coli breakout. Unfortunately, we cannot comment on any pending legal matter."
---