Creative wheels spinning for Riverpoint Academy's Zachary Zschoche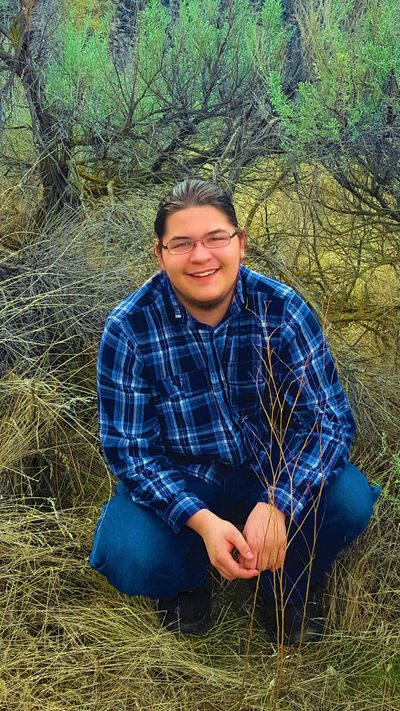 Last year Zachary Zschoche created a gear box that turns elaborately designed discs in opposite directions, creating what's called at Moire effect, on a whim.
"It was just something I whipped up for my dad one day," he said.
The gear box's roots may have been humble, but Zschoche kept refining it until he won first place in both the Northwest Entrepreneur Competition and the Washington State University Business Plan Competition, bringing home a total of $12,000 in prize money. He had to create a business plan for selling his gear box and present it to judges in both competitions.
The gear box is made from medium-density fiberboard, and Zschoche created the gears and shafts himself. He cut out the designs using a laser cutter at Riverpoint Academy, where he is a senior.
He previously attended Mt. Spokane High School until he was accepted into Riverpoint Academy, a STEM/entrepreneurship school. "My older brother got in and I followed," he said. "He's really tech-savvy."
Zschoche has bloomed at a school where he can work on what he's passionate about. "I've always been a B, back of the class student," he said. "Coming to Riverpoint, I can do something worth doing, not just sit in a boring class."
The school is not for everyone, but if someone has a clear goal they want to work toward, it's a great school, Zschoche said. "If you don't have a goal in mind, it's really hard to go there," he said.
Principal Moleena Harris said she's seen a lot of growth in Zschoche in the last two years. He used to be a fairly timid public speaker, but participating in the business competitions have made him a more confident speaker, she said. "We're just so proud of him," she said.
But Zschoche often takes his talents for granted and doesn't see them as special, Harris said. "He is so humble and unaware of his greatness," she said. "The staff constantly has to remind him of all the ways he's brilliantly talented."
Zschoche said he's just trying to do what he enjoys. "I live my life," he said. "I do what I do."
This year Zschoche created a toy company to sell STEM kits for kids. He recently placed third in the WSU Business Plan Competition.
At one of last year's competitions he was recruited by George Tanner, director of Idaho Entrepreneurs at the University of Idaho. Zschoche has committed to attend the university in the fall.
"They have an amazing engineering program and it's close to home," he said.
Being able to come home occasionally to visit his parents and two younger siblings is important to Zschoche. "My brother is in Texas going to college, so he can't just come visit," he said. "Moscow seems like a nice little town."
He wants to study mechanics, business and biomedicine at the University of Idaho.
"My dream career would be to make custom prosthetics for people but not, ironically, charge and arm or a leg," he said.
He knows people who use prosthetics and has been surprised at how "absurdly expensive" they are. He hopes to make them more affordable.
---