News > Religion
Faith and Values: Easter's crossed-up message
Mon., April 22, 2019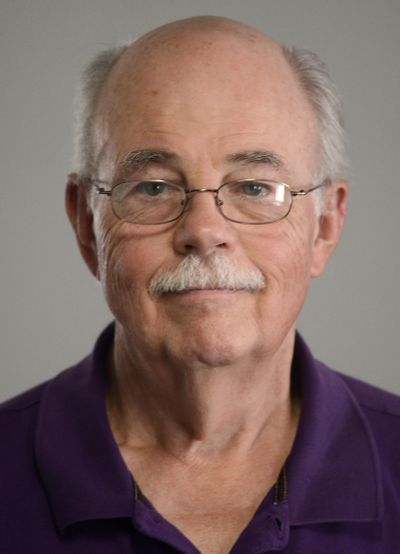 Today is Easter Monday. Last week, I found a local church's printed invitation to its Easter Sunday service hanging on my screen door. The church's firmly stated beliefs about Jesus' death and resurrection were also included. My beliefs offer an alternative look at Jesus' death.
Also last week, a new optical term caught my eye (sorry about that!): "optic chiasm." It's an X-shaped structure formed by the crossing of the optic nerves in the brain, which in turn connect the brain to the eye. This chiasm (crossing) aids in binocular vision and hand-eye coordination.
But when disease compromises the optic chiasm in one eye, a person may not realize the real problem until the healthy eye is covered. This occurs because when both eyes are open, the overlapping visual field of each eye will mask the effect.
So what has this to do with Easter? More than you might think. Stick with me!
For centuries, I think Easter has sent a crossed-up message, mainly based not on the resurrection but on Jesus' death. "Why did Jesus die?" is a confounding theological question too quickly dismissed by most.
The centuries-old traditional answer is that "Jesus died for our sins." Jesus' death was somehow a substitute for our own because that's how God decided it would be? The Bible is filled with metaphors suggesting that's how it is – sacrifice, ransom, paying the price, etc.
All of those seem to imply God isn't really on our side. But how does that fit with the deepest message of Jesus that God loves us without condition? Do you see why Easter can be seen as a crossed-up message?
In his Daily Meditation of April 4, Richard Rohr offers a compelling alternative Easter story. "As long as we employ any retributive notion of God's offended justice (required punishment for wrongdoing), we trade our distinctive Christian message for the cold, hard justice that has prevailed in many cultures throughout history."
This kind of Easter really doesn't offer a redemptive alternative to what we've normalized as traditional Christianity. I truly don't believe Easter is that imbalanced an experience.
It's meant to confirm our human nature is so much more, rather than threatened punishment for not being "good enough!"
Again, Rohr's wisdom: "It's time for Christianity to rediscover the real biblical theme of restorative justice, which focuses on rehabilitation, healing and reconciliation, not punishment. (Read Ezekiel 16:53-63 … for a mind-blowing example of this.)
"We should call Jesus' story the 'myth of redemptive suffering' – not as in 'paying a price' but as in offering the self for the other. 'At-one-ment' instead of atonement."
It's like retributive, punitive "justice" is our normal default answer to why Jesus had to die. But the Easter story is not about punishment. Rather, it is about restoration, reconciliation. Think about this: Jesus never punished anyone!
Jesus challenged plenty of people. When we follow his lead in courage and trust, so can we. His challenges were designed to offer healing, not retribution. His healing was meant to restore us closer to what God created us for. (You fill in that blank, friend!)
When we begin to reconsider Easter's crossed-up (mixed) message in new ways, sometimes we can remember Jesus' life mission in all four Gospels was to heal people, not punish them. When that Easter message gets uncrossed-up, it looks like one of Rohr's favorite truisms:
Jesus "did not come to change God's mind about us. It did not need changing. Jesus came to change our minds about God – and about ourselves."
Does this change how you see Easter? It does for me!
The Rev. Paul Graves, a Sandpoint resident and retired United Methodist minister, can be contacted at welhouse@nctv.com.
Local journalism is essential.
Give directly to The Spokesman-Review's Northwest Passages community forums series -- which helps to offset the costs of several reporter and editor positions at the newspaper -- by using the easy options below. Gifts processed in this system are not tax deductible, but are predominately used to help meet the local financial requirements needed to receive national matching-grant funds.
Subscribe to the Coronavirus newsletter
Get the day's latest Coronavirus news delivered to your inbox by subscribing to our newsletter.
---