News > Business
Bozzi Media purchases Nostalgia Magazine
Thu., Aug. 8, 2019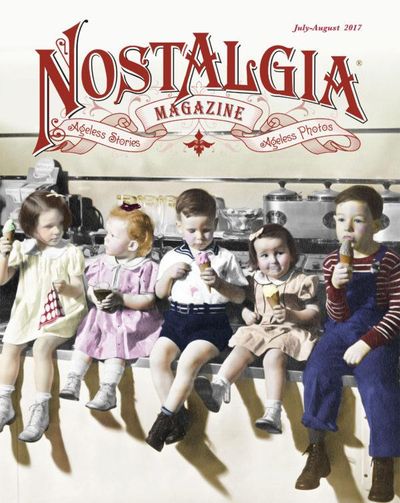 Spokane-based Bozzi Media has purchased locally published Nostalgia Magazine with plans to increase readership and expand its online presence through social media.
Nostalgia Magazine is devoted to sharing memories and the Spokane region's history. Thousands of readers, authors and historians have submitted personal recollections and well-researched historical stories and photos to the magazine, which is published six times a year.
"I've always been a fan of it and a subscriber. I've always been into history," said Vincent Bozzi, publisher at Bozzi Media. "At the same time, Nostalgia Magazine is a history magazine with not a huge circulation, but it's widely respected. Readers are super connected, invested and involved in it. It seemed like a good brand extension."
Bozzi Media also publishes Spokane Coeur d'Alene Living, Catalyst, Prime and Spokane Coeur d'Alene Woman magazines.
Nostalgia Magazine was founded in 1999 by Byron King. When King retired in 2011, Garrin Hertel purchased the magazine.
Hertel said for seven years, it was just him and his wife, Dena, operating the magazine, which didn't have the same resources as larger publications.
"After doing this for almost a decade, I decided it was time that the magazine and readership had a company that had more resources than I did to keep the magazine flourishing," he said.
Bozzi said he would like to expand the Nostalgia's readership through advertising, special events and social media, while still retaining its legacy.
"I don't see any reason why we can't expand it. At the same time, our city magazine is successful and we already have an advertising sales crew," he said. "It seemed like we could just absorb it into our company without too many bumps."
Bozzi said Nostalgia's historical content will remain, but he would like to expand it to include stories from the 1970s and 1980s to engage more readers.
Bozzi believes people still enjoy print publications and that's another reason behind purchasing the magazine.
"They like something they can touch, feel, pull the pages out, read it in waiting rooms and give as gifts," he said. "We found if you work hard, you can still sustain a print publication in this day and age."
Bozzi and Hertel declined to share financial terms of the magazine's sale, which closed two weeks ago.
Hertel has enjoyed getting to know readers of the magazine over the past seven years as publisher.
"I had a lot of really great friendships and entertaining stories. I will miss being sort of in the middle of it all – the content gathering, working with local readers, museums and putting each issue together. Each issue was very unique."
Local journalism is essential.
Give directly to The Spokesman-Review's Northwest Passages community forums series -- which helps to offset the costs of several reporter and editor positions at the newspaper -- by using the easy options below. Gifts processed in this system are not tax deductible, but are predominately used to help meet the local financial requirements needed to receive national matching-grant funds.
Subscribe now to get breaking news alerts in your email inbox
Get breaking news delivered to your inbox as it happens.
---