A&E > Movies
Film finds a 'Home Sweet Home' in Spokane area
Aug. 11, 2019 Updated Mon., Aug. 12, 2019 at 5:15 p.m.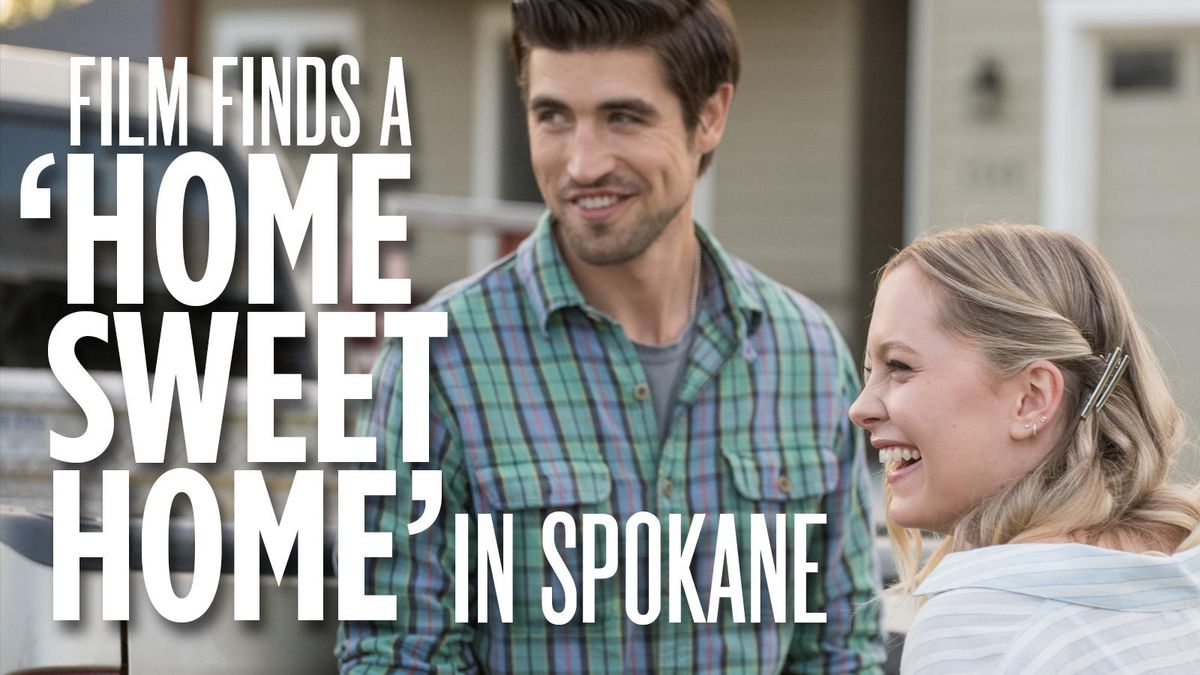 Odds are you've seen Spokane in at least some of a movie.
Like the small, olive-green home in Peaceful Valley in Johnny Depp's "Benny & Joon." Maybe a few sweeping shots of downtown during 2012's "Red Dawn" remake supposedly set in the Inland Northwest, but with nearly every scene taking place elsewhere.
Or, if you're a fan of the classics, all bridges spanning the Spokane River in 1985's "Vision Quest."
Similar to the rest of Washington, the Lilac City has seen its share of films shot and set within city limits. Some big, most of them small.
But unlike some particularly photogenic cities throughout the rest of the country, it can be few and far between. Local producers JD DeWitt and Robin McLain hope to change that.
"This sounds cheesy for me to say, but, because I'm from here, it's OK," said DeWitt last week. "But I want to highlight our beautiful city."
It's fitting that the first feature-length film the two decided to shoot in the Spokane area is about a woman learning the value of community and place.
The title, too – "Home Sweet Home" – could very well serve as the perfect double entendre for the pair whose careers in literature and film brought them from Spokane to the sunny hills of Hollywood and back again, where they were born and raised.
Home, sweet home – and hopefully for good.
"Everyone on shoot was a local," said McLain. "They did a great job."
Production wrapped on the project in July after a one-month shoot that spanned much of Spokane and Spokane Valley, with scenes taking place in Sun City Church on Sprague Avenue and The Garden Coffee And Local Eats on University Road.
With a budget of under $1 million, featuring Los Angeles-based lead actors Natasha Bure ("Faith, Hope & Love") and Ben Elliott ("Paranormal Island"), in addition to a crew of mostly Washington residents, DeWitt and McLain hope to push the romantic comedy for a February release date – specifically, Valentine's Day.
McLain said the goal is to make it to a streaming service like Netflix or Amazon Prime, though their distributor recently pushed for a premier at Sundance Film Festival next year.
"We didn't think it would work for that," McLain said. "But they do. And we're excited about that."
The plot centers around flirtatious barista Victoria Tremont (Bure), who's hit with a spark of love when Jason Holman (Elliott) walks into her coffee shop. Despite her charm, she's rejected, so she instead volunteers at Jason's ministry to help build affordable housing for people in need. Along the way, she learns about love, compromise and compassion.
It's one of many projects in the pipeline for their company, 5x5 Productions, with a Christmas-themed romantic comedy slated to begin shooting in the coming weeks. The pair hope to film around Leavenworth and Spokane.
Then a drama centered around mental illness called "House of Secrets." Beyond that, possibly a TV show, maybe another movie or two. All of them Spokane-area bound.
No matter the genre, scope or scale, DeWitt and McLain said it's important to keep it local, something DeWitt has pushed for since her days working as a literary agent.
In addition to scheduling conferences with local writers to meet Hollywood managers and agents, DeWitt and McLain said they prefer to work with screenwriters and authors-turned screenwriters in the Inland Northwest.
That came in handy when applying for a 30% Washington film-incentive rebate. They were one of about eight projects approved so far this year.
Amy Lillard, executive director of Washington Filmworks, the nonprofit that manages the Motion Picture Competitiveness program, said the Spokane area is, so far this year, the preferred destination for films shooting in Washington, with four movies in the works.
"You're stacking up pretty well," she said.
Other Washington projects currently in development include an episodic series set to air on Adult Swim titled "About Three Busy Debras," produced in part by "Parks and Recreation" star Amy Poehler.
Another is a Shakespearean love story, "When Love Speaks," directed by Seattle filmmaker Cornelia Duryée. It's set to film in Spokane this fall.
Two movies shot in Spokane in the same year is a far cry from years past, when Spokane was mostly known for TV, specifically one bloody, decaying and brain-seeking project: "Z Nation."
"That was actually the big bread and butter there for a while," said Eastern Washington University film lecturer Adam Boyd.
Boyd, who's worked on several local movie shoots, said that over the past 20 years, Spokane has seen more than 100 feature films shot in the area, most of them never seeing the dark of a movie theater.
Still, he said the region's diverse landscapes, with roaring rivers, mountains and arid deserts all a short drive away, has made Eastern Washington a particularly viable option for filmmakers.
"And the cost for all the resources is a lot cheaper here," he said. "And, honestly, just working with the city and being able to move around the town and streets closing things off is a lot easier than larger cities."
It was that biodiversity and ease of shooting that excited McLain and DeWitt while location scouting for "Home Sweet Home." They could be at a housing development one minute and closing off a residential street the next as fake rain cascaded from above.
If anything, they hope Spokanites get a kick out of seeing their city on the big – or, more likely, small – screen.
"When I have outsiders come, they say, 'Your city feels so good, I love it,' " DeWitt said. "We have the four seasons and all of that. It's a compliment."
Editors note: The story was updated Sunday, Aug. 11, 2019 to correct the spelling of a name and location.
Local journalism is essential.
Give directly to The Spokesman-Review's Northwest Passages community forums series -- which helps to offset the costs of several reporter and editor positions at the newspaper -- by using the easy options below. Gifts processed in this system are not tax deductible, but are predominately used to help meet the local financial requirements needed to receive national matching-grant funds.
Subscribe to the Spokane7 email newsletter
Get the day's top entertainment headlines delivered to your inbox every morning.
---