News > Spokane
Emily Ruskovich receives Dublin Literary Award for her debut novel
Aug. 28, 2019 Updated Wed., Aug. 28, 2019 at 10:34 p.m.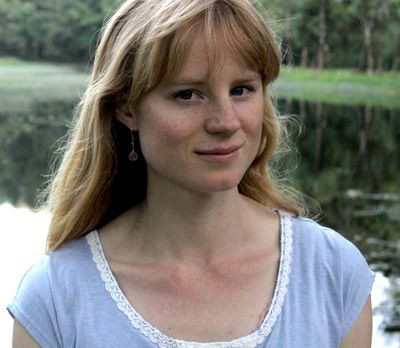 Emily Ruskovich, a North Idaho native and award-winning author, received the prestigious International Dublin Literary Award for her debut novel, "Idaho," which was published in January 2017.
Some of Ruskovich's first published stories appeared in The Spokesman-Review in the late '90s and early 2000s when she was a student.
"I was only an eighth-grader, so it was a little unusual because I wanted the job so badly and the (Coeur d'Alene Charter Academy) had just opened its doors that year," Ruskovich said. "I was really lucky that it went to me as an eighth-grader rather than a typical high-schooler."
Ruskovich participated in The Spokesman Review's "Inside Schools" program that designated students to write articles about education; she represented the charter school, working with Ken Sands as her editor. On April 20, 2002, Ruskovich published an article entitled "Canine operation a unique experience" about an in-class procedure on a dog.
"One student was chosen from each class to be the surgeon, and another to be the anesthesiologist," Ruskovich reported. "(The teacher) said he wanted his students to experience touching the various organs inside of a dog, and watching the spaying procedure."
Though Ruskovich reported on a wide range of subjects, this one stuck out to her.
"To be in a classroom where you're actually working with a vet and spaying a dog," Ruskovich said, "I remember writing an article about that, and then learning that the Associated Press picked it up. It was a really, really exciting time for me to work for The Spokesman-Review."
Now is an exciting time for Ruskovich as well. She was featured on "The Today Show" Tuesday for winning the International Dublin Literary Award, a prize that came with 100,000 euros (approximately $111,000), which will help give her more time to write.
Currently, she works at Boise State University as an assistant professor of creative writing alongside her husband, Sam McPhee.
Ruskovich said her love of writing could be traced back to age 4.
"I've always been telling stories," Ruskovich said. "My dad wrote so much when I was a little girl and I just understood writing as a natural part of life and a necessary part of life."
The International Dublin Literary Award receives nominations from city libraries across the world. Ruskovich's novel was nominated for the prize by one woman, a librarian from Belgium, who read her book in Dutch.
"Libraries are places of kindness," Ruskovich said. "They exist solely for connecting us to each other and for making us more awake, more alive and more empathetic people."
Local journalism is essential.
Give directly to The Spokesman-Review's Northwest Passages community forums series -- which helps to offset the costs of several reporter and editor positions at the newspaper -- by using the easy options below. Gifts processed in this system are not tax deductible, but are predominately used to help meet the local financial requirements needed to receive national matching-grant funds.
Subscribe now to get breaking news alerts in your email inbox
Get breaking news delivered to your inbox as it happens.
---