Specialized procedure: Seattle patient travels to Spokane for robotic heart surgery at Sacred Heart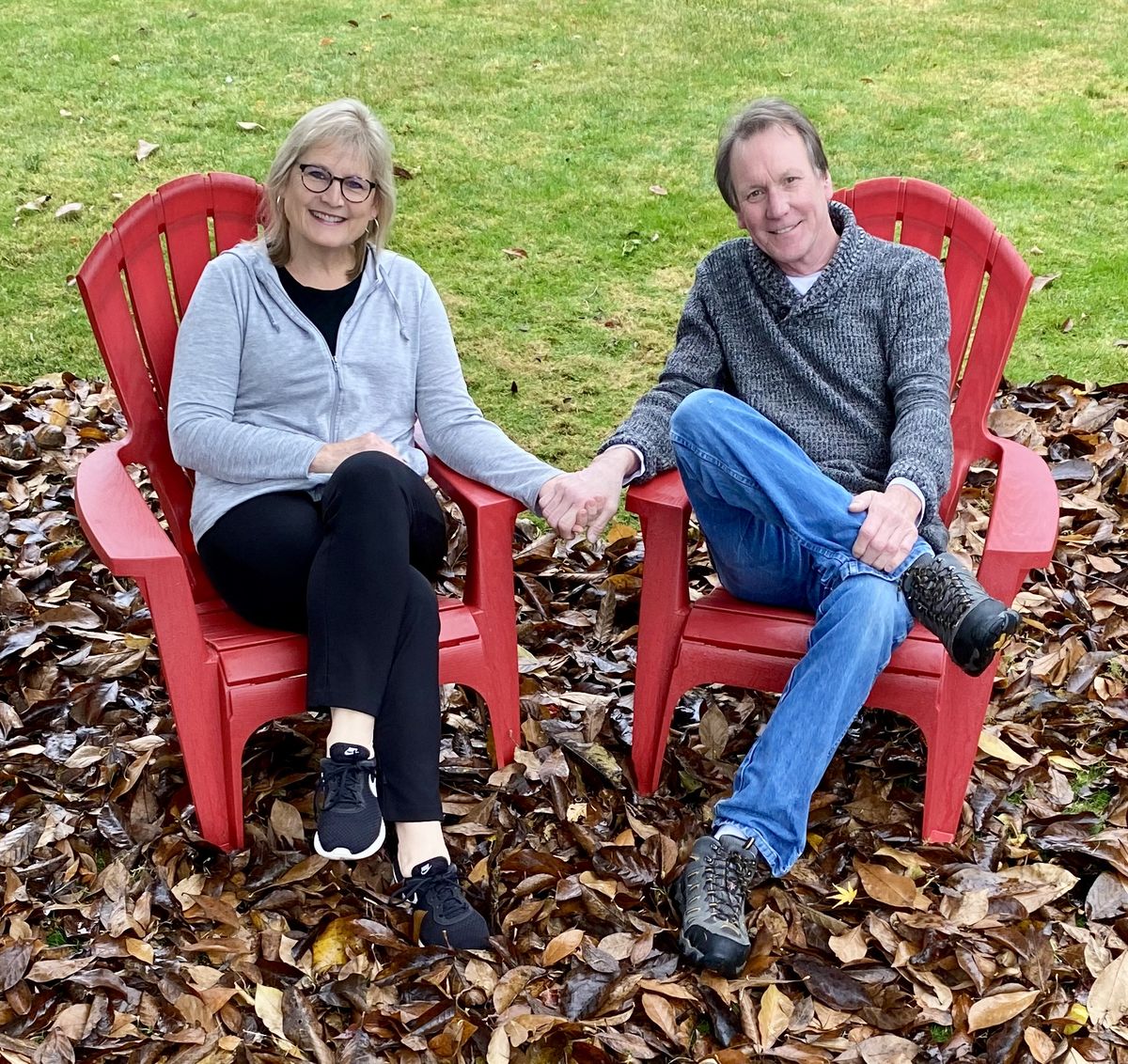 When a lifelong heart condition became worse, Donny Jones, who lives near Seattle, knew by last June that he'd be heading to Spokane. Yearly talks with his cardiologist convinced him this city held his best option for robotic mitral valve repair.
Jones' recent echocardiogram signaled it was time to see Dr. Branden Reynolds, a Providence Spokane Heart Institute cardiothoracic surgeon. Spokane offers one of the few programs specializing nationally in robotic mitral valve surgery – others include Stanford, the Mayo Clinic and the Cleveland Clinic.
The mitral valve is located between the heart chambers known as the left atrium and left ventricle, but Jones' condition had developed into mitral regurgitation, when flaps also known as leaflets of the valve don't close tightly, causing blood to leak backward and meaning there's less blood flow through the heart and body.
Jones flew to Spokane with his wife, Theresa Jones, the day before his Sept. 22, 2020, inpatient procedure – still considered major heart surgery – although the robot means it's also minimally invasive. After a few days of recuperation here, Jones went home, and within a few weeks returned to work.
"One of the things I was fearful of was how long I was going to be off work," said Jones, 62, who drives semi-trucks for Boeing and handles heavy loads.
Traditional open-heart surgery requires surgeons to go through the breast bone, essentially breaking it, and then up to three months' recovery.
"I was back to work by Oct. 19 driving semis and doing my job after major heart surgery, which is just incredible," Jones said.
Before his surgery, he'd felt more tired each day after work, but Jones said that since childhood, his heart condition hadn't changed his life.
"When I got older, they diagnosed it as a mitral valve prolapse," he said. "I took antibiotics when I got my teeth cleaned, but that was the only thing I did for years."
At age 50, he saw his cardiologist for the first time to get a baseline, and the doctor suggested checks every six months to a year to monitor any changes.
"But he always told me if we do have to go in, we want to go in the right time, and when that time comes, I'm going to send you to this guy in Spokane," Jones said.
"This guy in Spokane" early on was Dr. Leland Siwek, a lead surgeon who has since retired, but he had worked with Dr. Reynolds to develop the Spokane cardiac robotic surgery program about 16 years ago. Since then, the program has completed some 1,600 cardiac procedures. Today, Reynolds and Dr. Justin Reeves do the procedures.
Today, the program completes about 100 robotic mitral valve repairs a year.
"We get patients from really all over – New Mexico, South Dakota, Alaska," Reynolds said.
"The main advantage of the robot is it's faster for patients to return to activities, and then the advantage from the surgeon's standpoint is you can actually see the valve better. We can actually do more complicated repairs and better repairs with the robot."
While many hospitals apply robots in surgical procedures, only a few have a cardiac focus and the intensive training required to get proficient, he said.
While Reynolds and Reeves do other robotic cardiac procedures, the mitral valve repairs are the most common.
And it's not unusual for patients such as Jones to realize that they feel more tired only gradually.
"What he had is called mitral regurgitation, so instead of all the blood going forward, a good part of the blood was going backward toward the lungs," Reynolds said. "It makes people tired and short of breath.
"The mitral valve has two leaflets, and they're supported into the heart muscle by what looks like parachute chords. In him, some of those parachute chords had popped, so then one leaflet rises above the other or prolapses, and that's what allows the blood to go backward. What we did is put some new parachute chords in to bring that leaflet down into alignment and then put a cloth ring around the whole valve to tighten it up."
While the repair is considered open-heart surgery, it doesn't require surgeons to go down through the breast bone, called a sternotomy, Reynolds said. But with the robot, "we use small, usually like 1-centimeter incisions, with five of them in the right chest between the ribs, and so since there is no broken bone, people can get back to their activity as soon as they're feeling up to it."
After the surgery, Jones said it's difficult to see the few small incisions. Initially, there was muscle pain because the surgery crosses through muscles and tissue to make repairs.
"They collapsed my lung when they went in there with the tools to do the repair." he said. "Every day, I was markedly better, and I mean you could have graphed it every day – it just got better."
As a minor part of Jones' surgery, Reynolds also put a clip on the left atrial appendage where blood clots can form as a preventive measure. After such surgery, patients typically stay three days in the hospital. After a sternotomy, it's usually four or five days, plus a longer recovery at home.
Theresa Jones said they were confident about the Spokane program from the start.
"In looking into where we should get this done and with some of the reading I did, there are only four or five centers around the nation that really specialize in this robotic mitral valve repairs," she said. "To have that right in our backyard, we were very fortunate.
"Dr. Reynolds did say the studies have shown that getting that repair before you're symptomatic often has a much better long-term outcome because you're getting it done before there are other issues in the heart that come over time. It felt like it was the right place and right circumstances."
She said the surgery took about five hours. They stayed a couple of more days in Spokane after he left the hospital, just in case of any follow-up.
Jones said he often can't believe how energetic he feels now.
"When I get off work in the afternoon, I have more energy, where before I was ready to come home and take a nap," Jones said. "I haven't used the word amazing in my life as much as I have in the last four weeks."
For additional information on the Providence Spokane Heart Institute, please visit PSHeart.org.
Learn why it matters where you go for heart care in this video.
Sponsored content provided by Providence
---