Reading the Northwest: Shields' 'Cassandra' sets a dark tale at Hanford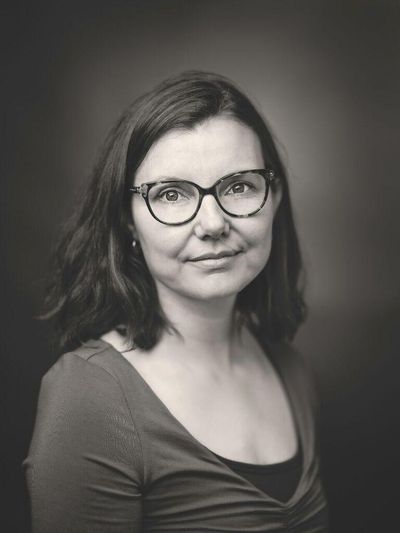 In the mid-1940s, a giant city sprang to life almost overnight in the dusty flatlands near the Hanford Reach of the Columbia River. There, 45,000 people gathered in a furious effort to build a weapon fearsome enough to end World War II.
Spokane author Sharma Shields makes this heady time and place the setting for her new novel, "The Cassandra," her first book since her debut novel "The Sasquatch Hunter's Almanac," which won the Washington State Book Award.
Shields will talk about her new book March 13 at the Northwest Passages Book Club, in conversation with Nancy Pearl, a best-selling author and perhaps the nation's best-known librarian.
The heroine of Shield's novel is Mildred Groves, star pupil from the secretarial school in tiny Omak, Washington, and the Cassandra of the book's title, gifted with knowledge of the future but doomed never to be believed.
At first, Mildred is just like her colleagues, thrilled to play a role in an important but highly secret part of the nation's war effort. But gradually Mildred is filled with foreboding as she has frightening visions of the horrible destruction that will be wrought by the atomic bombs being built with Hanford's plutonium, known only as the "product."
Shields initially had planned to write a novel based on Mary Shelley's "Frankenstein," set in the Northwest, she said in an interview. But she says she pivoted to the Hanford project when, as someone diagnosed with multiple sclerosis, she learned that some people think the disease is especially common in the region because of radioactive waste that may have drifted downwind from the massive nuclear complex. More commonly, so-called "downwinders" have blamed Hanford for cancer that developed years later, resulting in several thousand legal claims that were finally settled or dropped.
Shields says she has no opinion on whether Hanford was responsible for her disease but was motivated to dive deep into the historical record after a tour of Reactor B, now a National Historic Landmark recognized for its critical role in the Manhattan Project.
"The history in that particular era is so fascinating, and its themes are so dark and have roots way back then to what I think we feel now about secrecy and silence, security and safety – all of those things," she said. "That really ended up driving the entire plot of the book for me."
Hanford became her monster, and the story seemed a perfect match for her lifelong love of Greek mythology. "The Cassandra message just seemed to pop into my head the second I really started looking into the research," she said. "I'm always sort of shocked by the way in which we as a species cannot listen to our own warnings about the world."
The book paints an affecting historical portrait of an era that forever changed Washington state and the world, and the central figure of the Cassandra book resonates in today's #MeToo era, when floodlights are being cast on the way women learn to endure and suffer in silence, or risk being disbelieved.
"For women it's a hugely uphill battle, and the ways in which we are taught to silence ourselves, the ways in which we continue to be silenced, is one of the major themes in the book," Shields said.
The book has moments of lightness and humor, but ultimately the plot takes a dark and tragic turn, echoing the horror of the bombings in Hiroshima and Nagasaki, which killed perhaps 200,000 civilians. In the novel, that darkness is echoed when an innocent man is cruelly victimized while a guilty man goes unpunished.
Shields acknowledges that this injustice will feel unfair to the reader.
"I know it's very dark and will feel unfair, but I feel like that unfairness is the truth, and I want people to grapple with that," she said.
Just before publication of the novel, Shields revealed another factor influencing how she crafted the plot, disclosing her rape at the age of 14 in an essay in the New York Times. In the essay, Shields draws comfort from Greek mythology and the story of Artemis, the Greek goddess who coldly gained revenge on Actaeon for spying on her while she was bathing. In previous novels and stories, Shields enacted literary revenge against such predatory characters, but not this time.
"For me, both in my personal life and what we see in the news, I think it's really common that the man is not punished for an act that he has done," she said.
Shields hopes the novel can be a clarion call for people who refuse to listen to clear warnings about climate change and other issues facing humankind.
"The novel is really intended to be a warning and a call to awareness for people – awareness of our history awareness of our obsession with militancy, awareness of our toxic masculinity… . I think if people are willing to be up front with themselves and embrace that awareness I think then we can start to experience some major change in how we treat one another both in our interpersonal relationships and farther abroad."
Martin Wolk is a writer and editor who enjoys reading contemporary fiction and memoirs. He has been a correspondent for Reuters and msnbc.com, among other publications. He writes The Spokesman-Review's monthly "Reading the Northwest" column.
---