Native voting rights law signed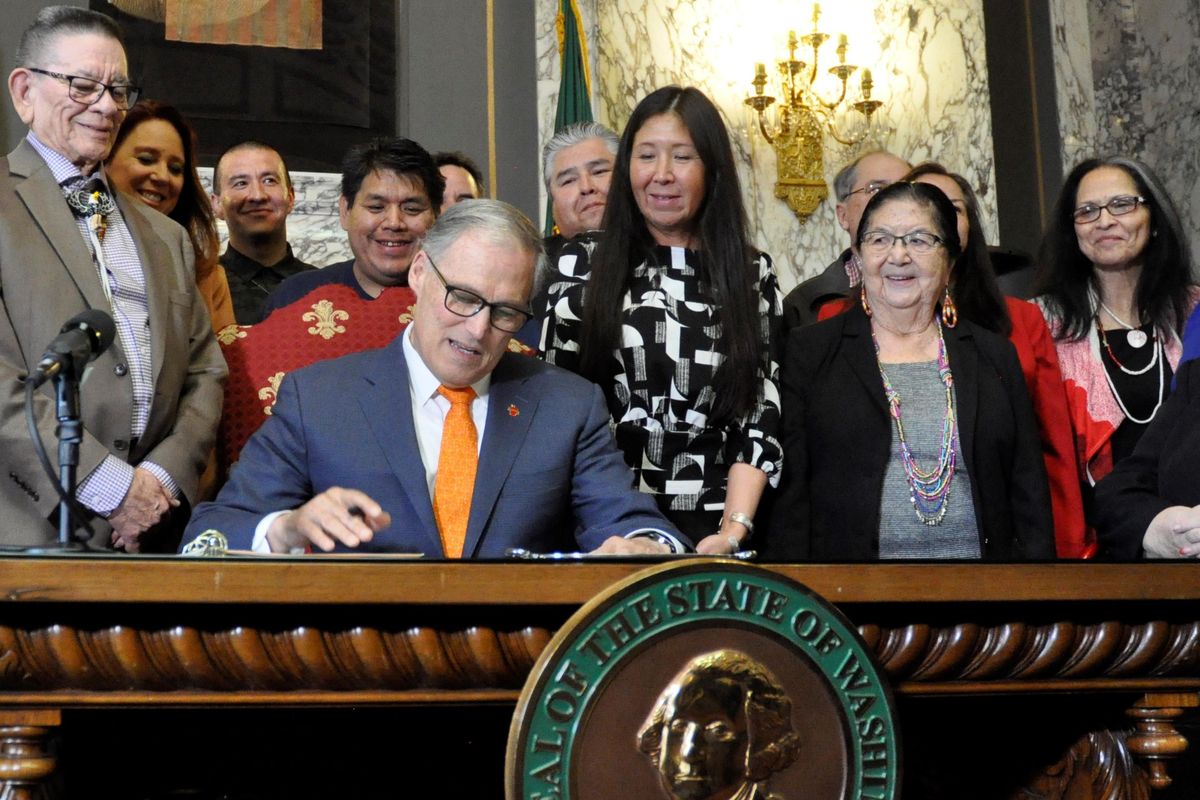 Tribal members in Washington will have an easier time registering to vote and casting ballots under a law signed Thursday.
Under the new Native American Voting Rights Act, tribal members will be able to register even though their homes on the reservation have traditional names, but not standard street addresses or numbers. The new law also allows registration on the reservations, and drop boxes to be located on reservations.
It's designed to help "the first Americans, who were the last Americans to get voting rights," said Rep. Debra Lekanoff, D-Bow, and a member of the Swinomish tribe. "It's my America, too."
"We believe the more voices, the more wisdom," Gov. Jay Inslee said during a signing ceremony attended by tribal members and legislators in the State Reception Room. "It's another step towards a more perfect union."
---