Big days, small class sizes expected to boost kindergarten learning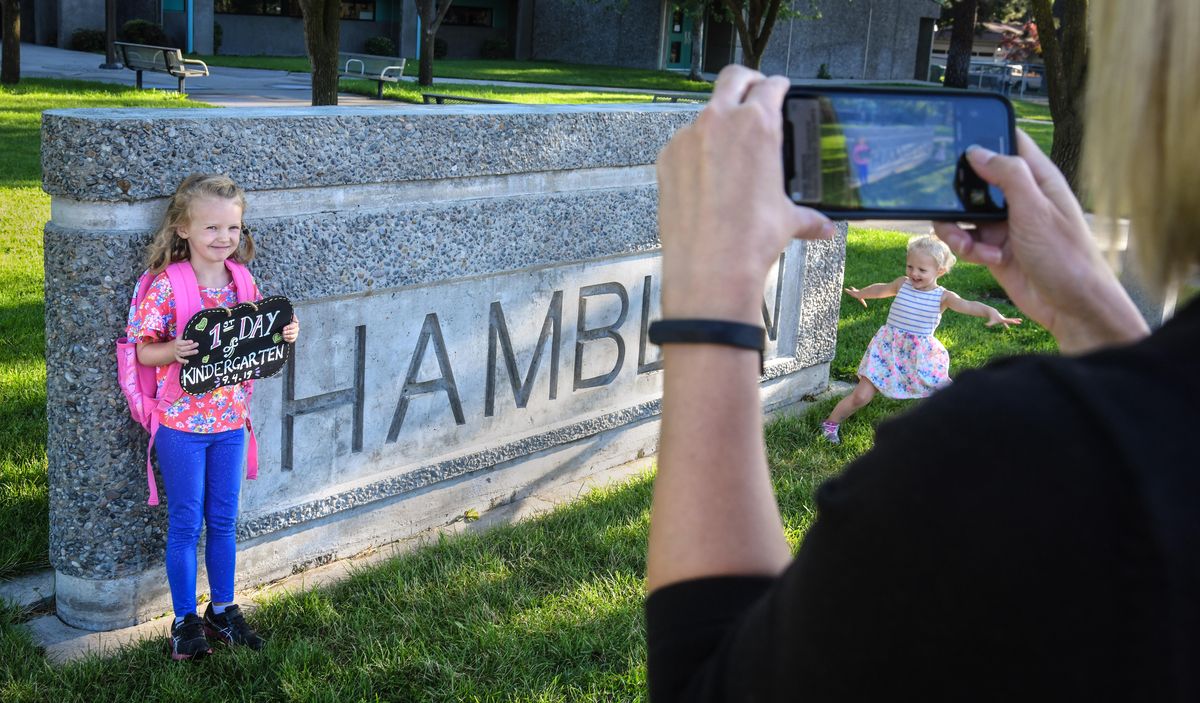 At Hamblen Elementary School, the first day of kindergarten was even brighter than the morning.
There were tears, of course, but they were far outnumbered Wednesday by the smiles of teachers, parents and especially the newest students.
Like many in her South Hill neighborhood, Audrey Adams walked to school, accompanied by her parents Tana and Hank and younger sister Evelyn.
"There were no butterflies, just lots of questions on where to go and what to do," Tana Adams said.
After posing in front of the school – a Hamblen tradition – Audrey was greeted by cafeteria workers, sat down for breakfast and looked forward to a great adventure.
"I get to meet my new teacher," Audrey said with a smile.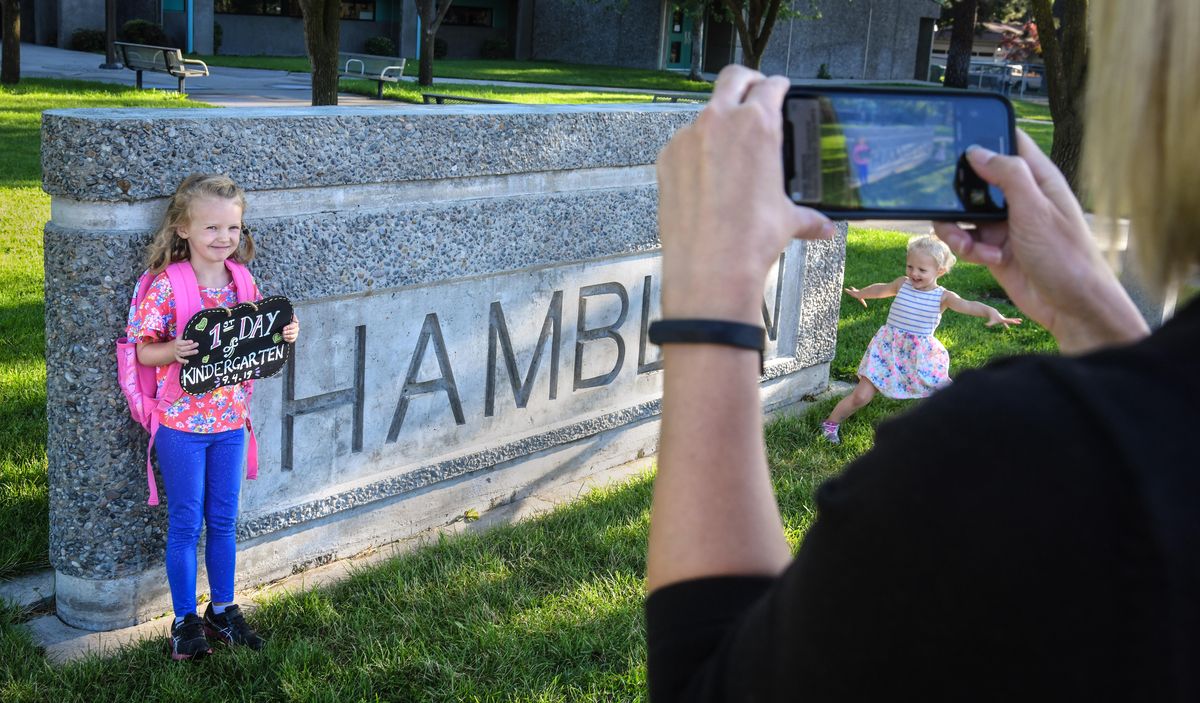 That teacher, Casey Pereira, was out front, escorting her own daughter, Amalyn, to her first day of kindergarten.
That won't be in Pereira's class, however. "It's better that way," said Pereira, one of five Hamblen staff members with kindergartners.
The new class included a set of triplets, which brings the total this year to three sets.
Down the hall, kindergarten teacher Mandy Bryant was smiling at the neat arrangement of desks in her room. They were in two sets of eight, for a total of 16 students.
After years of teaching about two dozen students, Bryant will have just 16 for the second year in a row.
"Last year having 16 made a world of difference," said Bryant, a former Hamblen student, who's now in her ninth year at the school. "The time I can spend one on one with each student, firming up those relationships and helping them succeed – it means a lot."
Hamblen Principal Stefanie Heinen agreed, noting that the jump from preschool to kindergarten is daunting enough without a big jump in class size.
"Parents are really supportive of that," Heinen said. "The amount of teaching our children can get at early ages is really important. It's a really powerful tool to get them off to a great start."
However, there will be some starts and stops.
Bryant warns parents to expect some of their children to come home "very tired and hungry" after a full day of kindergarten.
That wasn't the case when Spokane schools had half-day kindergarten, but Heinen said the full day "allows them to get more connected. It's double the time, but it more than doubles their experience."
The payoff will come soon enough, said Bryant, who delights in watching her kindergartners learn to read and write and stand in line.
"It's a super fun age," Bryant said.
---