News > Features
Online challenge creates interactive, plant-based nutrition tips
UPDATED: Wed., Aug. 26, 2020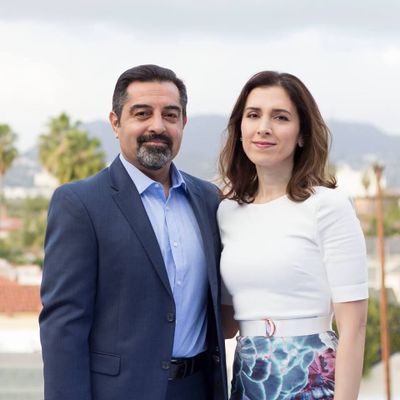 Partnering with two well-known neurologists, a 30-day online challenge begins Monday to support plant-based nutrition and social interactions.
Seattle-based Connexion Insurance Solutions, which provides health plan services across the Northwest, is launching the free platform that's open to anyone.
People just need to join its interactive Northwest Connexion Challenge group on Facebook. The challenge is set as "30 days to healthier living and stronger connections."
The group will offer tips, recipes and weekly live sessions from Dr. Dean Sherzai and Dr. Ayseha Sherzai, directors of the Alzheimer's Prevention Program at Loma Linda University Medical Center.
As researchers and authors, they say a plant-based diet and strong social connections are components in their program, called NEURO, which stands for Nutrition, Exercise, Unwind, Restore, Optimize. The couple has appeared on "Dr. Oz."
"We believe that great brain health starts at home and in the community," said Dean Sherzai, who trained at Georgetown University School of Medicine and completed fellowships in neurodegenerative diseases and dementia.
"Together, we can positively affect the most important organ in the body."
Ayesha Sherzai completed dual training in preventive medicine and neurology and also is a trained plant-based culinary artist.
"We are an aging society and, unfortunately, we will continue to see the rates of chronic diseases such as Alzheimer's, dementia and Parkinson's steadily increase in the years to come if we do not address the underlying causes of these devastating conditions," she said.
"Together we can prevent, and even reverse, many diseases by spreading the knowledge and resources necessary for individuals and families to develop these positive behaviors and habits."
The couple have written a book, "The Alzheimer's Solution: A Breakthrough Program to Prevent and Reverse the Symptoms of Cognitive Decline at Every Age."
A whole-food, plant-based diet has staples that include whole grains such as quinoa and brown rice, beans, legumes, nuts and all vegetables and fruits.
Many leading physicians have linked a plant-based diet among key factors to help manage certain health conditions such as heart disease, diabetes, hypertension and Alzheimer's.
People of any age and families can join the Connexion challenge, but the agency launched it with a particular focus on seniors, many of whom are experiencing isolation during extended COVID-19 social distancing.
Connexion provides Medicare enrollment support for thousands of seniors.
Research has linked loneliness and social isolation to an increased risk of conditions such as cognitive decline, depression, high blood pressure, heart disease and obesity.
Group administrators plan to encourage people to enter discussions and participate in daily challenges and activities during the month as a way to offset social isolation.
People can seek support and find tools while creating online relationships among those who have similar interests.
Before Monday, participants don't need to do any preparation other than reviewing a suggested "brain health" grocery shopping list and downloading and printing a habit tracker and food journal before the first day.
Nearly 1,200 people, including many in Spokane, had signed up as of Aug. 18.
For more information, or if people aren't on Facebook, some links are at the website connexioninsurance.com.
Local journalism is essential.
Give directly to The Spokesman-Review's Northwest Passages community forums series -- which helps to offset the costs of several reporter and editor positions at the newspaper -- by using the easy options below. Gifts processed in this system are not tax deductible, but are predominately used to help meet the local financial requirements needed to receive national matching-grant funds.
Subscribe to the Coronavirus newsletter
Get the day's latest Coronavirus news delivered to your inbox by subscribing to our newsletter.
---