News > Features
Beds as big as Buicks: Political discord in marriages has spawned epic-sized furniture
Sun., Dec. 6, 2020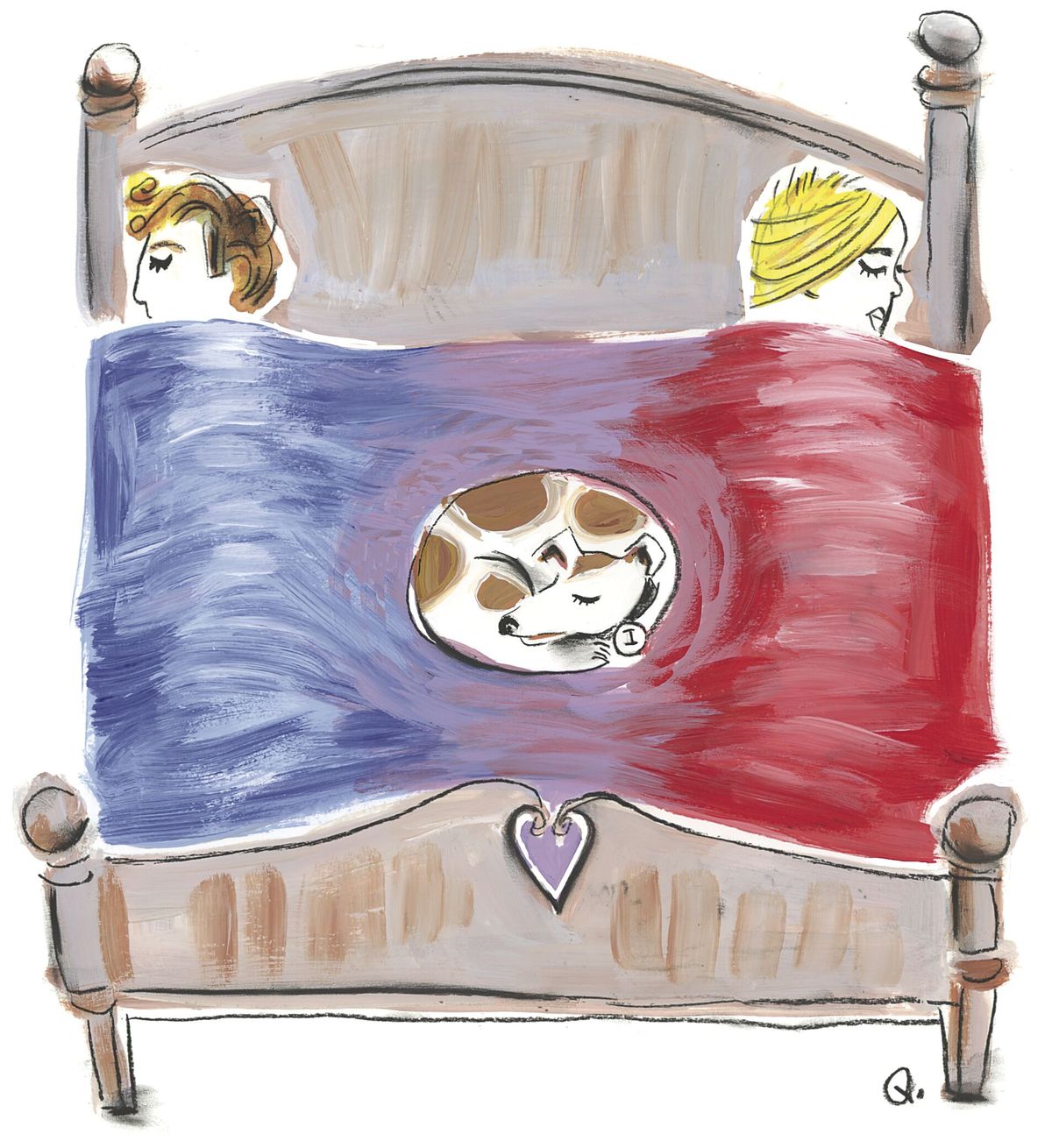 (Molly Quinn/The Spokesman-Review)
While fronting the Police, iconic singer-songwriter Sting once wrote and sung "The Bed's Too Big Without You." Much has changed 40 years later.
Apparently, the bed isn't big enough at homes with spouses on the other side of the political fence.
Von Viva, a Calgary, Alberta-based custom mattress manufacturer whose website is sleepboutique.ca, has noticed the deep divide has resulted in divorce and discontentment. So huge beds have been constructed to enable couples to have a little more space.
Von Viva owner Colin Crump believes his efforts are for the greater good. "While I may sound noble in my efforts to help save marriages, I can't deny the fact that so much of the world's businesses are dependent on homes and families," Crump said. "The economy is suffering enough as it is with COVID."
Crump admits that he's half serious regarding how the current political climate south of his border can make for distant and angry bedfellows. "Some of what I'm talking about politically is real, but some of what we're doing is tongue in cheek," Crump said. "But there is a market for our beds."
A couple practically requires a map to find each other on Von Viva's epic family-size model, which measures 144 x 80 inches, or 12 feet x 6 feet, 7 inches.
When Crump's wife gave him the idea for massive mattresses two years ago, the big bed concept was added to Von Viva's catalog. However, few customers expressed interest initially.
However, much changed in 2020. The oversized beds are now a healthy part of the Von Viva business. "It finally caught on this year, and now it represents 20% of my business. It's easily the fastest-selling part of my business. We're not that far away from Spokane."
Since Americans are barred from Canada due to the novel coronavirus, Von Viva ships to North America free of charge. You save on delivery, but expect to pay a handsome amount for a bed that's the size of a raft. Lower-end models start at $2,000, and top-tier goes for $8,000.
"Since people aren't traveling as much or eating out, they're spending money on their house and their bedrooms," Crump said. "They have some disposable cash, and why not spend it on a bed of your dreams?"
Body size, sleep position and preferences are taken into account when crafting the mega bed. "We look at everything from body shape, height, weight and width," Crump said. "We can make two different sizes in terms of the level of firmness."
Perhaps some of the pituitary cases who are millionaires playing professional basketball are clients. "We're not exactly sure who has purchased beds from us since they have people representing them who buy for them," Crump said. "But it would make sense for professional basketball players to buy such a bed. But people of all sizes are buying these beds."
Has anyone walked into a mattress store in Spokane requesting a massive bed?
"Nobody has come in here looking for anything bigger than a king," Sleep Number sales associate Mary Katherine Echols said from her north Spokane store. "There is the California king, which is 5 inches longer and a little narrower (than a conventional king). People do come in and purchase them. Guys who are 6' 2" and taller come in and they want the big bed, but the California king is as big as anyone requests."
When Echols heard about the epic family-sized model, she was taken aback. "That's kind of weird," Echols said.
However, Kevin Valline, manager of Spokane Overstock on Division Street, experienced customers seeking some seriously sized sleepers. "I had some people come in to get two queens to put them together," Valline said. "That's pretty big."
Valline believes celebrity is inspiring some people to get bigger in the bedroom. "I've seen music videos with an endless bed like the one with Rihanna ("California King Bed.") With the rich and famous, it's a vanity thing. But when you're married with children, a big bed can be fun.
"I have a wife and three kids, and a king isn't big enough for all of us. I get the big bed concept. If anyone asks me to sell them two queens or two kings, I'm selling them the beds. That's a bunch of money. If it makes them happy, well, good for them."
The epic family bed has worked for a number of families, and some have sent testimonials to Von Viva, according to Crump.
"A couple from Philadelphia wrote, 'Without this bed, we wouldn't have made it. I really don't know what we would have done without our new bed this past week with all of the stress from the election, the riots and the protesters. The bed has had such a positive impact for us."
Local journalism is essential.
Give directly to The Spokesman-Review's Northwest Passages community forums series -- which helps to offset the costs of several reporter and editor positions at the newspaper -- by using the easy options below. Gifts processed in this system are not tax deductible, but are predominately used to help meet the local financial requirements needed to receive national matching-grant funds.
Subscribe now to get breaking news alerts in your email inbox
Get breaking news delivered to your inbox as it happens.
---