Sports
A Grip on Sports: If and when baseball returns, a wrong that has lasted almost 50 years will be corrected
Thu., June 18, 2020 A GRIP ON SPORTS • As we sit, brokenhearted, waiting for baseball season to start … wait. Forget that. Heck, we are sitting here waiting for the owners and the players to just agree on something. Anything. Other than a universal designated hitter.
•••••••
• To be honest, I will be fine with both major leagues using the designated hitter. After all, it's used everywhere except the National League. But I would be finer – is that the correct way to say that? – if the designated hitter hadn't been invented. Ever.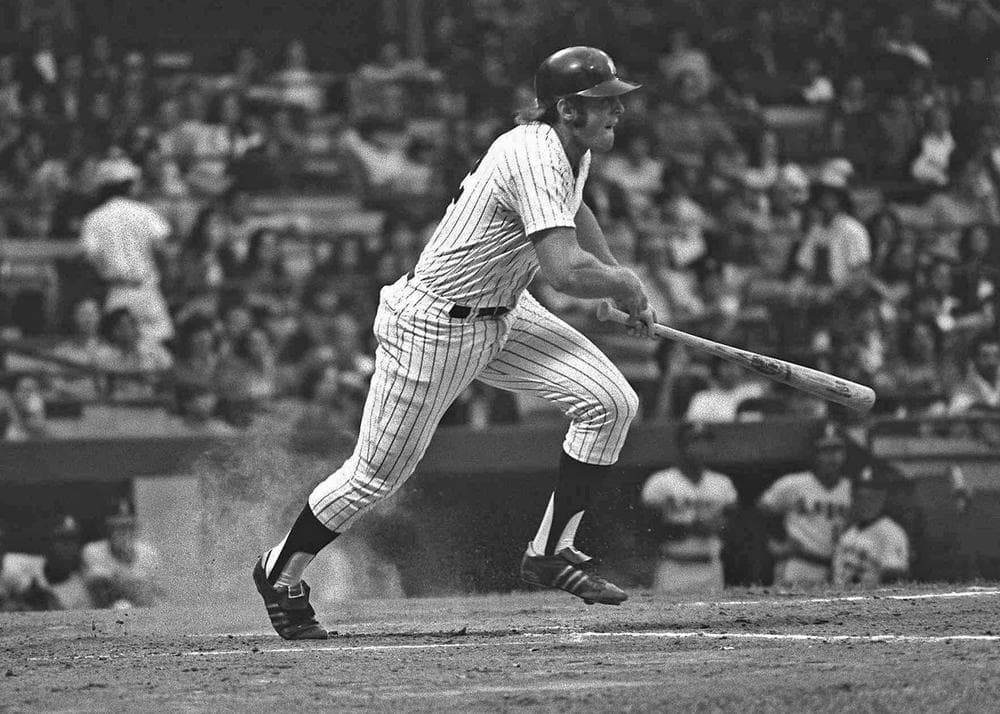 Yes, we are aware most pitchers hit little better than Mario Mendoza. Actually, they hit about half as well as the guy the Mendoza Line was named after, as pitchers in both leagues combined for a .143 average in the 1960s. And that wasn't an aberration.
But one of the best parts of baseball, for me, has always been its demand on being good at two aspects of the game. Each player was judged on offense and defense. Never equally, sure, but the balance was part of the equation when putting together a team.
Pitchers were all about defense, of course. No one ever muscled his way into a starting rotation because he could hit. But a pitcher who could hit as well as a slick-fielding shortstop – well, that was a plus for any team. And the ability to bunt, to make a productive out, was another mark in a pitcher's plus ledger.
The designated hitter, when it was finally introduced in 1973, came on the heels of about 100 years of trying. The position, first filled by Ron Blomberg with the Yankees, had been proposed and dismissed, since the late 19th Century. (This is the most-detailed look at the rule I've ever seen, even if the tone is about as exciting as a third-inning sacrifice bunt.)
But baseball spent more than a decade in an offensive funk around the 1960s, and the powers that be in the game were looking to juice it up, to help it compete with the juggernaut that was football. Adding offense was the answer. In one league.
Look, over the years we've all come to accept the premise the designated hitter is the right way to go. It's one of those self-fulfilling prophecies. By downgrading the need for pitchers to hit, almost all pitchers become worse hitters. The argument for the DH becomes stronger as a result.
And it never really made any sense to have one league use it and the other league pretend it didn't exist. It always seemed to junk up interleague play – don't get me started – and, more importantly, the World Series. Either the designated hitter is the right way to go or it isn't. Some time in the past 47 years, you would have thought baseball would have conceded it was the right thing to do.
So moving toward a universal designated hitter as a way of settling the usual strife between labor and management is fine with me. If it helps get baseball back when it's safe to play again, I'm all for it.
But if it had never been adopted in the first place, I would be happier. The game was destined to evolve organically. Our culture was changing in 1973 and baseball was never going to hold the same position of power it had held in the nation's consciousness for the previous 75 years. The DH was another misguided rule change put into place in an attempt to recreate something that was lost, mainly baseball's spot as our favorite sport. It wasn't returning to that lofty status no matter how many rule changes were implemented.
Nothing has changed its downward trajectory. A universal DH won't either. But it's better than the alternative we've been dealing with for almost 50 years.
•••
WSU: Kyle Smith understands the most-important aspect of winning in college hoops. No, for the hundredth time, it's not a great mascot Butch. Go lie in the sun. It's talent. And, as Theo Lawson's story this morning tells us, Smith has attracted more talent to the Palouse. … Mike Leach may not be the football coach any longer but his presence is still being felt. The Cougars and Mississippi State, Leach's new place of employment, have agreed on a two-game series. Theo has this story as well. Of course, as Leach noticed when it was announced yesterday, with the games scheduled for 2030 and 2031, we might not be around here to see them. … Around the Pac-12 and college sports, Washington has attracted the Big Sky Conference offensive player of the year as a grad transfer. And Kevin Thomson may just fill the Huskies' hole at quarterback. Sure, he could be Vernon Adams. Or he could be Dakota Prukop. Who knows? … The NCAA approved summer schedules on campus for basketball and football, but put off changing the recruiting calendar for another couple weeks. … It looked for a while as if Calfornia and UCLA would be well behind its conference brethren in getting started on voluntary workouts. That's changed. … There is a report of a deplorable incident in which Arizona State football players were targeted with a racial slur. … Is it no wonder a group of USC athletes are banding together to promote change? … In news from the field of play, USC seems to be OK at defensive back. … Trojan season ticket holders have been told there will be seating changes this fall. … Oregon State's recruiting is improving. … In basketball news, Colorado is still looking for another assistant coach. … In baseball news, Oregon State is happy to have one of its best pitchers returning.
Gonzaga: We took a gander at Jim Meehan and his conversation with Drew Timme yesterday. The conversation was interesting. The visuals? Well, I guess interesting works in that regard as well. Just kidding Jim. … One of Gonzaga's superfans died this week unexpectedly. Justin Reed has Christian Layman's story. … Elsewhere in the WCC, BYU's Yoeli Childs spoke out yesterday on how it is to live as a person of color in Utah.
EWU: Ryan Collingwood and Larry Weir spoke over the phone yesterday and their conversation is the basis of Larry's latest Press Box podcast. … The Big Sky Conference is recommending its member schools give athletes Nov. 3, Election Day, off so they can vote. Hopefully, coaches and administrators will also encourage all athletes, heck, all students, to research candidates and issues before casting a ballot. Informed voters are better voters.
Preps: The Greater Spokane League yesterday announced its scholar-athlete award winners for each school. Dave Nichols introduces you to all of them.
Seahawks: There are still a lot of questions about how the NFL is going to start football season.
Mariners: If you've been a Mariner fan for a few years or so, this Corey Brock story is worth reading. If only for the nostalgia. … The M's signed a few undrafted free agents yesterday. … Yesterday was the most silly day yet. And baseball's negotiations lately have included many silly days. Is there an agreement or not? What a farce.
•••       
• Today was easier. No power surges or anything. Other than the one I received from my second cup of Dunkin coffee. I'm ready to climb the nearest slightly elevated hill – as long as the grade isn't too steep. Until later …
Local journalism is essential.
Give directly to The Spokesman-Review's Northwest Passages community forums series -- which helps to offset the costs of several reporter and editor positions at the newspaper -- by using the easy options below. Gifts processed in this system are not tax deductible, but are predominately used to help meet the local financial requirements needed to receive national matching-grant funds.
Subscribe to the sports newsletter
Get the day's top sports headlines and breaking news delivered to your inbox by subscribing here.
---