A&E
With concerts off, tune in to history courtesy of YouTube
UPDATED: Thu., March 19, 2020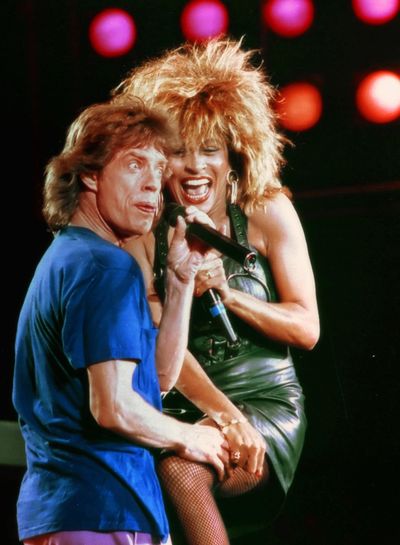 There is a gaping void by the lack of live musical entertainment. YouTube offers some solace. The following list of the top 10 concerts of all time is obviously purely subjective. There are a number of bands, who could have and should have been on the list. Apologies to the Ramones, the Clash and the Doors. I've attended some of the following events, and I've looked back on others courtesy of video documentation.
1. Live Aid
July 13, 1985
Philadelphia's JFK Stadium and London's Wembley Stadium
Brief sets by an endless array of superstars such as Mick Jagger, Bob Dylan and Madonna. The Led Zeppelin reunion and Freddie Mercury's performance remain absolutely mesmerizing.
Online: youtube.com/watch?v=r19FYTYRvSc
2. Woodstock
Aug. 15-18, 1969
Bethel, New York
The Who, Joe Cocker, Crosby, Stills, Nash & Young and the Band impressed. Jimi Hendrix capped Woodstock with a mind-bending version of "The Star-Spangled Banner."
Online: youtube.com/watch?v=aqweFRbhkjA
3. David Bowie, 'Ziggy Stardust Tour'
1972
Bowie hit one of his many creative peaks with "Ziggy Stardust."
Online: youtube.com/watch?v=dLYafk0Lui0
4. U2, 'The Joshua Tree Tour'
1987
U2 graduated from arenas to stadiums during its defining tour. The public jumped on the bandwagon of a band who was making quality music that really mattered.
Online: youtube.com/watch?v=8OdJI0PK3u8
5. The Rolling Stones, 'Tattoo You Tour'
1981
The Stones '70s shows were uneven. The band kicked junk and were locked in by the time the group kicked off its '81 tour in Philly.
Online: youtube.com/watch?v=sat7Pxb4ZVA
6. Sonic Youth, 'Daydream Nation Tour'
1988
"Daydream Nation" was a game-changing album. Sonic Youth's twin-guitar attack behind gritty songs exude New York. The 1988 tour was a sight to behold.
Online: youtube.com/watch?v=2uhlW4BRK5w, https://www.youtube.com/watch?v=1QZAETFJ3a8
7. Led Zeppelin, 'How the West Was Won'
1977
"How the West Was Won" is proof of how powerful Led Zeppelin was at its height.
Online: youtube.com/watch?v=qOlVLBHN_Z8
8. Public Enemy, 'Fear of a Black Planet'
1989
Fear was palpable when Public Enemy was coming to town a generation ago. PE, who freaked out parents, destroyed everything in its path with songs that remain relevant.
Online: youtube.com/watch?v=LqPS3c3CvOw
9. Bruce Springsteen and the E Street Band, 'Austin City Limits'
2012
The Boss and the E Street Band's performance after Springsteen delivered an exceptional key note speech at South By Southwest was amazing.
Online: youtube.com/watch?v=6wHsiuonRRI
10. Tom Petty, 'Strange Behavior Tour'
1989
Petty was fully formed by 1989. "Full Moon Fever" just dropped. The new hits sounded fresh, and classics, such as "American Girl" and "The Waiting," are part of the show.
Online: youtube.com/watch?v=fWfb44z8-RQ
Local journalism is essential.
Give directly to The Spokesman-Review's Northwest Passages community forums series -- which helps to offset the costs of several reporter and editor positions at the newspaper -- by using the easy options below. Gifts processed in this system are not tax deductible, but are predominately used to help meet the local financial requirements needed to receive national matching-grant funds.
Subscribe to the Spokane7 email newsletter
Get the day's top entertainment headlines delivered to your inbox every morning.
---