'Spokane Dancers Unite' for virtual performance highlighting styles, abilities, theaters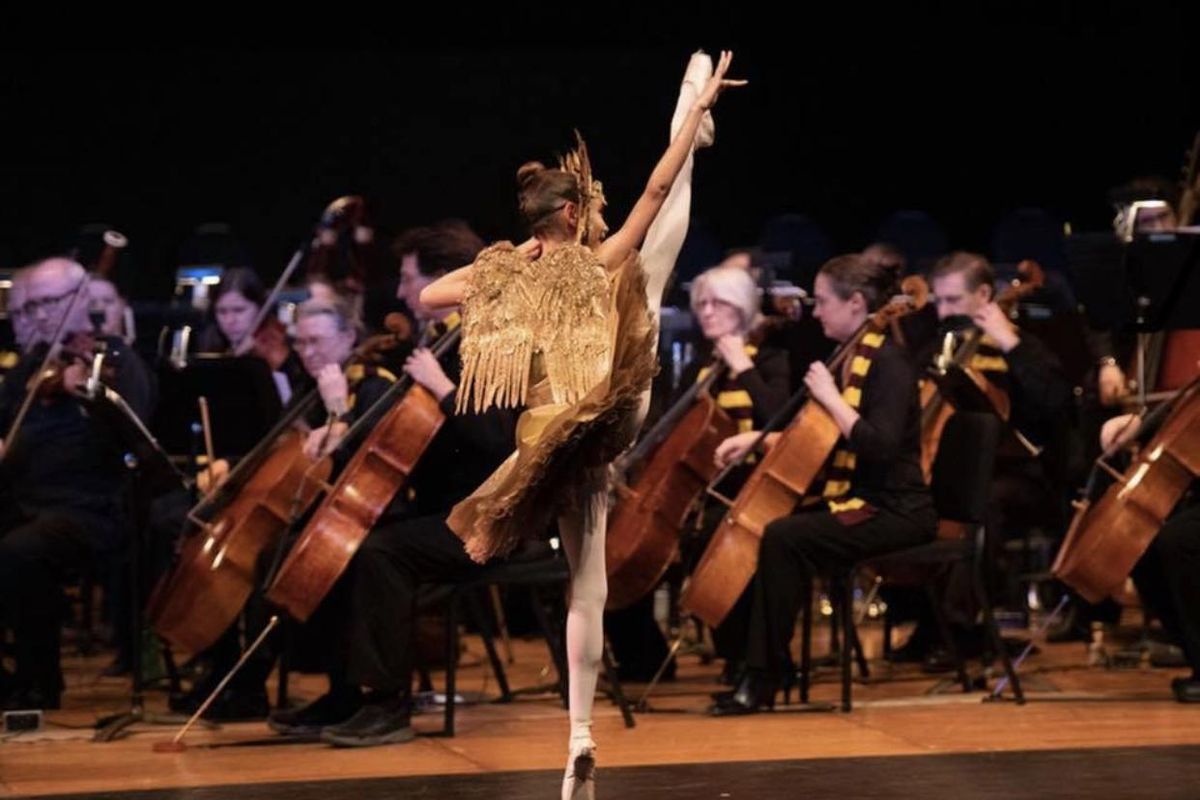 On June 5, Angelie Melzer, artistic director of the Professional Ballet School, was supposed to be watching her choreography performed onstage in Gonzaga University's Magnuson Theater as part of a performance that mixed dance, visual art, Native drummers and dancers and poetry.
But, as it has so many other creative endeavors, the coronavirus pandemic forced Melzer to put that performance on the backburner.
Then, after seeing an atypical First Friday event that involved artists placing their work on their front lawns for a drive-by celebration of art, Melzer realized she didn't need a stage to host a dance performance and quickly came up with a new plan.
On June 5 at 6 p.m., Melzer will lead dancers of all ages, physical abilities, skill levels and styles through a brief routine on Zoom during "Spokane Dancers Unite."
The performance will feature dancers in their homes and yards, as well as three or four dancers from the Professional Ballet School around downtown Spokane: one in front of the Martin Woldson Theater at the Fox, one in front of the Bing Crosby Theater and one or two around the First Interstate Center for the Arts.
"I thought, 'We're closed indefinitely. The whole arts community is going to be hit so hard. People are going to be fearful of being in theaters, so (there's going to be) the 6-foot distancing and that cuts profits,' " Melzer said. "I really wanted to highlight our arts, the dance community specifically, but really be able to highlight the three major theaters in town, as well."
As of now, Melzer anticipates about 20 dancers for "Spokane Dancers Unite" representing a variety of schools, studios and styles.
Melzer asks anyone who wants to be involved to take part in the final Zoom rehearsal (Code: 831 4652 7630) Monday at 3 p.m.
Melzer has choreographed a simple piece that contains a section in which all dancers are performing the same moves and a section in which dancers improv and show off their style of dance.
"Ultimately, we're looking for various styles of dance," Melzer said. "Anything and everything out there, we would love to have highlighted."
Organizing a virtual dance performance, of course, has not been without its challenges. Choreographing a piece that dancers of all levels can learn and that's broad enough for all styles is one thing. Not being in the same room as the students is another.
While in the studio, Melzer is able to use her hands to adjust dancers and her body to show dancers exactly what a move should look like.
"Now it's just showing and showing someone who's an inch across the screen," she said. "You hope you're giving as much knowledge as you can."
There also is a lag time in music, which is being played by a musician from Paris Opera courtesy of a partner Melzer performed with from Paris Opera Ballet.
"What you can do with what you have in front of you is very minimalized," she said. "You can't touch the bodies, and they can't see us. Young dancers, they watch everything you're doing down to the way your elbow moves, and it's really hard to pick up those details through a screen and to be engaged."
It might not be the cleanest performance, Melzer said, but perfection isn't her goal. She wants to highlight dance and dancers, the schools and studios and the major theaters in town to let people know, "We're still here – we'll be here."
Melzer reiterates absolutely everyone is invited to participate regardless of age, experience, style of dance or physical ability, saying she'd love to have babies in diapers dancing.
A member of the Professional Ballet School's Empower Ballet, which offers movement therapy to children and adults with special needs, will be dancing with Melzer during the performance, and Melzer wants families of children and adults with special needs to know she can assist them in getting their dancer ready for "Spokane Dancers Unite" via rehearsal or simply having them clap or wave during the performance.
"We are ready to perform live for people again, but this is the way we can perform for you now, on Zoom, so we'll do what we can do right now," she said.
---