Sports
A Grip on Sports: As chaos reigns in college football, Washington State becomes another school impacted by the pandemic
Sat., Nov. 21, 2020 A GRIP ON SPORTS • "South Park" might be passé these days, but one of the shows better characters, Professor Chaos, would be right at home in 2020. After all, it's a year of chaos and missteps, two things Butters Stotch always hopes for when he dons his aluminum foil costume.
•••••••
• We had planned to delve deeply into yesterday's Washington State news, with an eye on wondering why we are trying to play a football season this year anyway. But there is no need.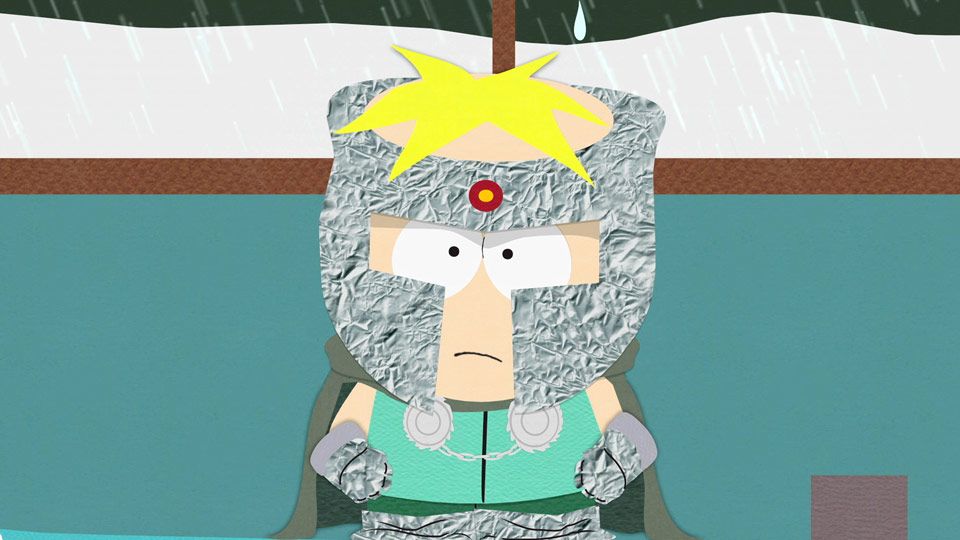 John Blanchette has already done it. And like Professor Chaos, I am fine with that.
Yes, I am hearkening back to the "South Park" episode in which Chaos tries to create, well, chaos, only to discover everything he is planning has already been done on "The Simpsons." Almost 20 years ago, it was Trey Parker's and Matt Stone's way of saluting the longest-running cartoon series on prime-time television, one that is still making new episodes.
It just seems right. After all, college football is in general disarray and there is no one better at calling that to your attention than John.
John is correct, you know. It sure feels as if every college football team will have to deal with a coronavirus postponement in some way this season. It is the Cougars' turn. Make no mistake about it, we're more concerned with the affected players than anything else. Hopefully they will weather this safely and quickly, suffering no after effects other than a story they can tell their grandchildren. But here we are again, dealing with an outbreak in the middle of a pandemic-dominated season. And in typical WSU fashion, its moment of reckoning has a chance to spill over into the Apple Cup.
Washington State's recent history with that century-old (and more) rivalry game has been snakebit at best. Not only did former coach Mike Leach underplay its importance, he also seemed to punt any chance to win due to arrogance and stubbornness. But that diatribe is for another day. What stands out in the past decade or so is how often the Cougars entered the game with a hand tied behind their back.
Up until the past two years, WSU finished out its season with critical injuries to its starting quarterback more often than not. And when the Cougars finally did enter the game with a healthy star QB, Gardner Minshew, the game is in Pullman. In a snowstorm. Big deal, you say? It just happened to be the Mississippi-raised Minshew's first snow game. And he didn't seem to adapt well.
Now the game is in doubt. The Cougars didn't have the minimum 53 scholarship players available for tonight's scheduled game at Stanford. COVID-19's protocols took some. The others have been either injured – a college football inevitability – or have severed their ties with the team during the coaching change – another inevitability.
No matter the reasons, it's tough for Washington State to field a team right now. What we knew was going to be hard all season has become impossible today. And the next few days are going to be dominated by chaos.
It's so outlandish that not even "The Simpsons" could have foreseen it.
•••
WSU: The news the game with Stanford might be canceled started leaking Friday morning, though it seemed to be fine up until the moment Washington State headed to the Pullman airport. The Cougars never got there. Theo Lawson, already in California, put together this story after athletic director Pat Chun's conference call. … Yes, John took part in the call as well and has this column. … Even though Washington has a game today against Arizona, the Huskies have to already be thinking whether they'll be able to extend their Apple Cup winning streak to eight (and 11 out of 12) on Friday. (Just noticed this. The last time WSU defeated Washington in regulation was 2007, Bill Doba's final game as the Cougars coach. He was fired the next week following a 5-7 season. If Doba weren't such a nice person, I would suspect he put a curse on the program over it.) … Stanford has really been hit by the impact of the virus, though this is the first game the Cardinal have missed. … Around the Pac-12 and college football, Utah will finally play its long-delayed opener today, hosting USC in a contest that could decide the South title. The Trojans have won twice but have yet to look impressive. … As we mentioned, Washington is hosting Arizona. Both have played once this season, and both understand this game will be decided up front. … California and Oregon State collide in Corvallis. The Bears didn't look sharp in their Sunday morning opener last week while the Beavers are already 0-2 and need a win to salvage the season. … The return of Chip Kelly to Eugene is a big deal, but not as big a deal as the game itself is to Oregon and its hopes of a special season. … Colorado isn't playing either after Arizona State's coronavirus problems, but the Buffaloes get to enjoy the week off with a 2-0 record. And Sam Noyer is a big reason why. … In basketball news, ASU's Bobby Hurley sees himself as a counselor this year. … Colorado is trying to improve its defense. … Oregon State has figured out its basketball schedule. … Again, why isn't every transfer eligible this season? … Utah is not practicing right now due to the virus.
Gonzaga: Former Gonzaga Prep and GU standout Wyatt Mills has been added to the Mariners' 40-man roster. That's a big deal for the pitcher. … New SWX sports director Dennis Patchin joined Larry Weir for the latest Press Box podcast.
Seahawks: Carlos Dunlap has made an impact already. A big impact. … Greg Olsen could be out the rest of the season, but he took to social media to say he would be back. … Other injured players will be back next week. … Do you still want to see Ken Norton Jr. shown the door? He seems to have figured out a way to make the defensive players accountable. And be better prepared for Arizona.
Sounders: Three of Seattle's best players are considered three of the MLS' best 11. That's 27 percent as far as I can tell.
•••       
• With the Cougar game canceled, I'm not sure what I will do with myself today. And the Hawks don't play tomorrow either. The weekend is so barren of football joy. If it were a bit warmer, I might head for the hills and enjoy the beauty nature has to offer. Instead, I'm probably stuck raking up some of that beauty in my backyard. I'm sure there is a Simpsons' episode about Homer wrestling a pile of leaves or something. Maybe I'll look that up and watch it instead. Until later …
Local journalism is essential.
Give directly to The Spokesman-Review's Northwest Passages community forums series -- which helps to offset the costs of several reporter and editor positions at the newspaper -- by using the easy options below. Gifts processed in this system are not tax deductible, but are predominately used to help meet the local financial requirements needed to receive national matching-grant funds.
Subscribe to the sports newsletter
Get the day's top sports headlines and breaking news delivered to your inbox by subscribing here.
---