Sports
A Grip on Sports: Canceling the Apple Cup is disappointing, sure, but it is not the worst that is going on these days
Mon., Nov. 23, 2020 A GRIP ON SPORTS • A lot has been lost this year, in ways big and small. It's huge in Washington there won't be an Apple Cup game this Friday, but in the realm of the world, it's probably a tiny blip on the year that is 2020.
•••••••
• It's come to this. If you expect the worst, this year won't disappoint you. In every way.
The latest manifestation of that doesn't have to do with selfish travelers or ill-informed politicians or overworked medical personnel. Thank goodness. There has been enough of that to last a lifetime. Nope. It only has to do with college football, what is supposed to be a respite from reality, not a reflection of it.
In 1943 and 1944, boys and girls from the state of Washington were scattered all over the world, trying to eradicate the scourge of evil from the world. It was a loftier pursuit than playing college football, so the rivalry game between the state's two major schools was not played.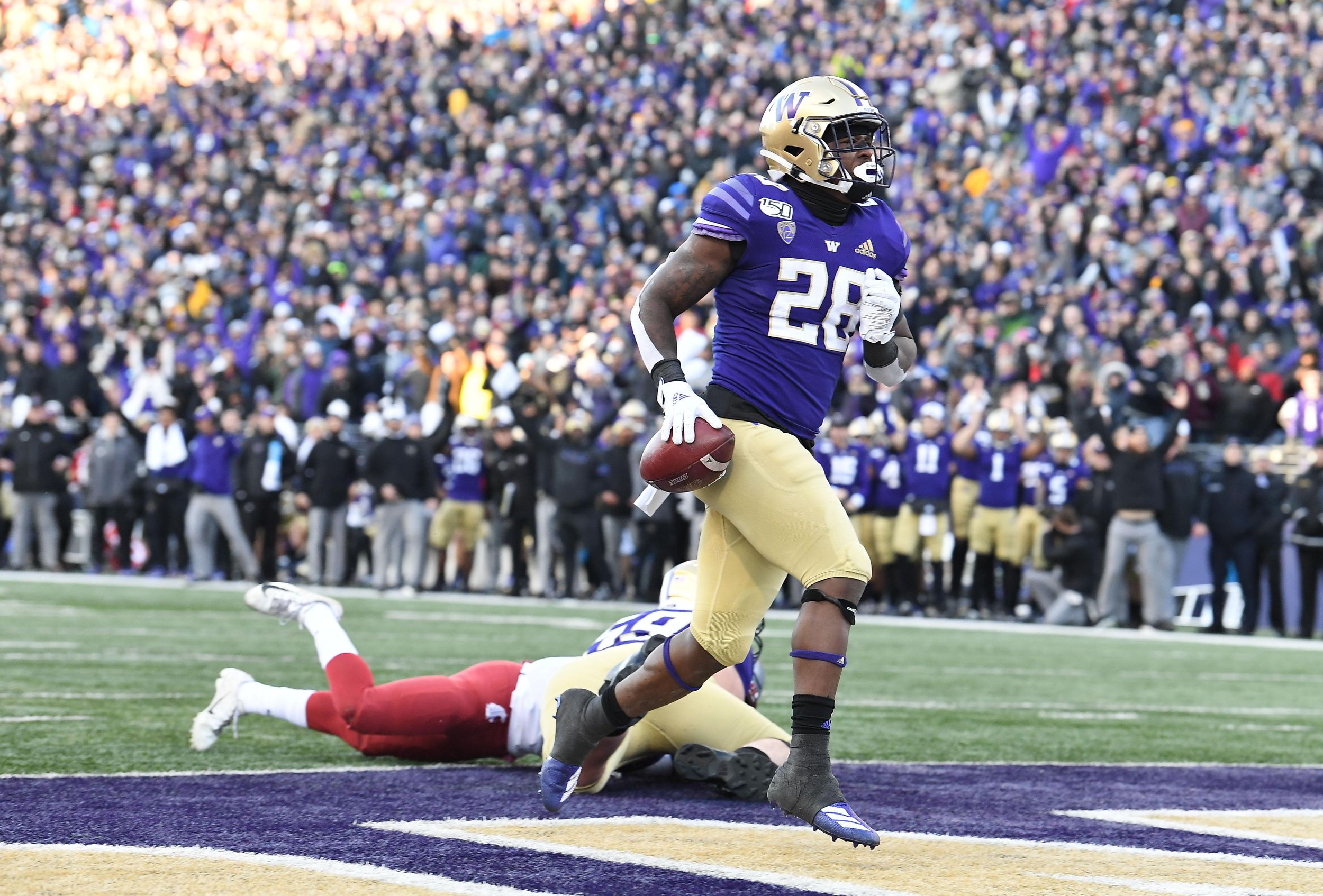 Rightfully so, though I'm guessing a few people wandering the earth these days would have thought it was un-American if they had been around back then.
There is a different type of war going on in 2020, one with an enemy you can't see, shoot or intimidate. And one that seems to be dividing folks into camps as diametrically opposed from each other as Cougars are from Huskies.
The casualties are stacking up, overflowing hospitals throughout the country and morgues in many spots. And still the games go on. Except when they can't. The Pac-12 has lost seven of 20 scheduled games in its truncated season, the latest of which featured Washington State being unable to field a team to face Stanford last Saturday. But that was just the appetizer in a terrible-tasting Thanksgiving-week meal. Sunday brought the news the Cougars were out for Friday's scheduled Apple Cup as well.
Not unexpected news, but a blow nonetheless.
Is it worth it, all this angst and hoop jumping, just to get in a season that seems to be out of place as families across the nation are ripped apart by a disease that doesn't care if you root for Stanford, Northwestern or Texas Tech? I would vote no but am sure there are hundreds, maybe even thousands, of folks who think the opposite for every one who agrees with me.
So we muddle on. Washington searches for a game to fill its schedule this week. The Huskies are good enough to harbor playoff hopes but they need to build their resume. They can't do that if they can't play.
Washington State hunkers down. The players sidelined by the virus either wait to heal or to find out if they will become part of the 12.3-million cases in America thus far. And hope they don't join the more than 80,000 people around the country who are currently fighting the virus in a hospital.
It is a muddle, that's for sure.
Tuesday night the College Football Playoff committee, which is actually gathering together in person today despite a CDC recommendation to not travel and meet in groups, will announce their initial rankings. Football fans will debate them, wondering if Texas A&M should be ranked higher or if Ohio State is really as good as Clemson. It will seem, if not normal, at least somewhere in normal's neighborhood.
It isn't. Nor should it be. This isn't a normal year. Sunday's Apple Cup news drives that home with the power of an Abe Lucas block. It's past time we started understanding that.
•••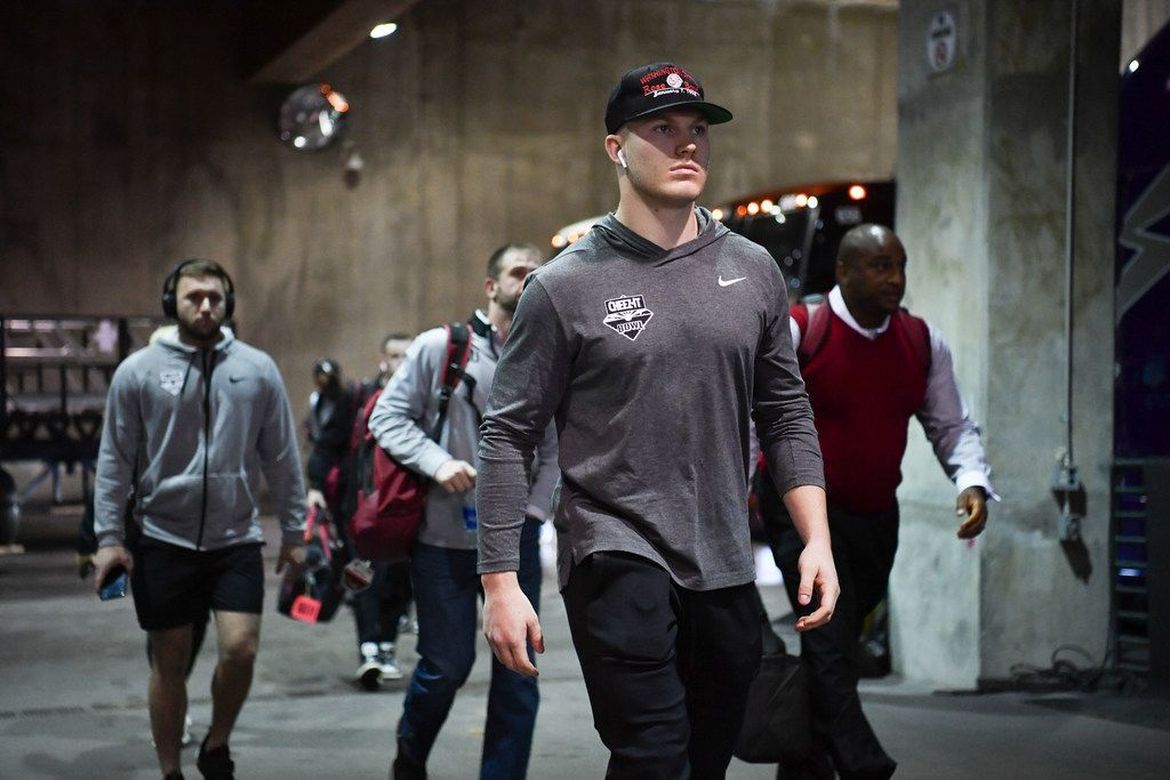 WSU: With all that being said, the reality is sports will go on. And we will continue to keep you informed on what's happening. Theo Lawson has the Apple Cup news while John Blanchette shares his thoughts on the cancellation and the possibility it may be played later in the year. … Theo also has stories on Max Borghi making it clear on social media he expects to be back on the field this season and CJ Elleby signing a two-year contract with Portland. … Retired S-R journalist Chuck Stewart has an in-depth remembrance of Bill Gaskins, the Cougar star who died recently. … The Apple Cup news also triggered many stories in the Puget Sound area, not just on the cancellation but the chances the Huskies find an opponent for the weekend as well. … Around the Pac-12 and college football, the idea that college football might want to at least contemplate shutting down isn't unusual. … The weekend that was yielded some interesting results. … The college football polls are out. Everyone who gets to vote has their opinions. … As we mentioned above, Washington is better than expected. … Oregon picked up a win over UCLA. The ninth-ranked Ducks are still in the driver's seat to win the North. … Oregon State picked up a win over California. The two Oregon schools meet this week. … Colorado has a big game Saturday against USC, which played its best game of the year in Salt Lake City. Kedon Slovis, however, didn't shine. … Utah didn't play well against the Trojans and may have a different starting quarterback when it plays, ahem, Sunday against Arizona State. If that is the Utes' opponent. … There is nothing good for Arizona to take from its wipeout at Washington. The Wildcats will take a nine-game losing streak into their game with UCLA and its improved defense. … In basketball news, here is one person's poll vote. … Arizona has to meld a bunch of disparate players from many countries to have success in a season that is set to begin this week. … Arizona State won't be opening against Baylor after the Bears' coach came down with COVID-19.
Gonzaga: Jim Meehan spent some time emailing with the latest GU recruit, Chinese native Fanbo Zang. Their electronic conversation is at the foundation of this story.
Idaho: Jake Luton's day against the NFL's best defense didn't go as the former UI quarterback had planned. His performance is part of our roundup of local NFL products' play Sunday.
Chiefs: Spokane has extended general manager Scott Carter's contract. That news leads off our weekly local briefs.
Seahawks: The Hawks woke up Thursday morning seventh in the NFC standings. The Seahawks awoke today second. And the top team, New Orleans, is dealing with its Hall of Fame starting quarterback suffering from more rib fractures than Phillip Rivers has children. … Will the defensive resurgence last?
Sounders: Portland made a quick exit from the MLS playoffs in a match that took a long time to finish.
•••       
• College basketball is scheduled to begin play Wednesday. It will start, but expect as many schedule changes as football has dealt with. Maybe more. Until later …
Local journalism is essential.
Give directly to The Spokesman-Review's Northwest Passages community forums series -- which helps to offset the costs of several reporter and editor positions at the newspaper -- by using the easy options below. Gifts processed in this system are not tax deductible, but are predominately used to help meet the local financial requirements needed to receive national matching-grant funds.
Subscribe to the sports newsletter
Get the day's top sports headlines and breaking news delivered to your inbox by subscribing here.
---