Sports
A Grip on Sports: As Seahawks enter their house of horrors tonight, the World Series rolls on
Sun., Oct. 25, 2020 A GRIP ON SPORTS • Let's keep this short and sour, shall we? After all, you want to get to the NFL on a Sunday in which the Seahawks play the day's final game. That leaves all of the daylight hours to watch RedZone, snack and prepare yourself for whatever happens in the Phoenix area tonight.
•••••••
• Weird things have happened there. We all know it. From the end of that Super Bowl that shall not be named to an uplifted finger as Earl Thomas' Seattle career ended, the Hawks seemed cursed when playing at night in Arizona.
It's not true, of course. There is no such thing as a curse. Ask the Red Sox. Or the Cubs. Or the Cleveland Browns.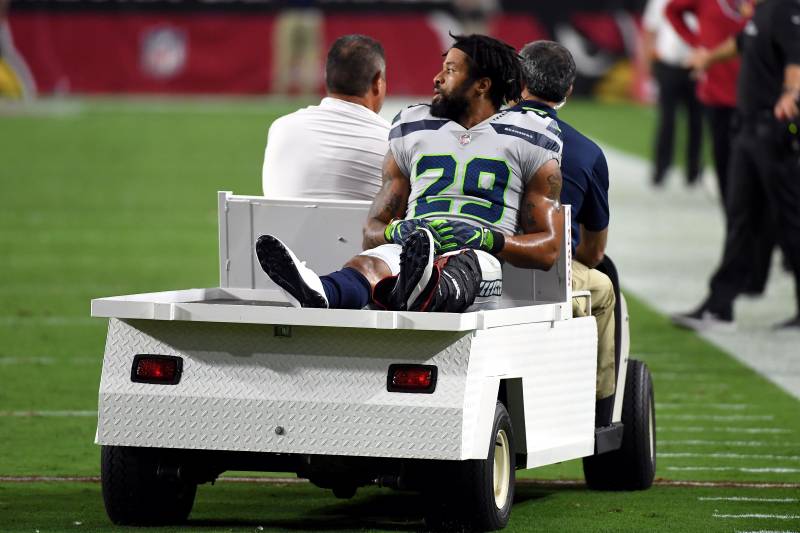 Crud, those aren't good examples. Well, forget it. We don't believe in curses. (Quickly knocks twice on his desk after typing that.)
What we do believe in is Russell Wilson, Bobby Wagner and the Seattle process. The past few years haven't been perfect – witness the end of the Super Bowl referred to previously – but since John Schneider and Pete Carroll took up residency in the stadium currently known as CenturyLink Field, they have been enjoyable. Seattle wins more than it loses. Often a lot more than it loses. And sometimes it's hard to explain how.
This year is an example of that. The Seahawks are 5-0. Their defense is porous. They haven't been able to run the ball consistently. You would think any Carroll team that has those two attributes would be struggling.
You would be wrong.
Oh sure, the struggle part could start tonight. Or next week when San Francisco visits. Or the week after that when the Hawks travel to Los Angeles. But right now, heading into Arizona's Halloween-themed House of Horrors, Seattle is 5-0. No one is better. Let's just stick with that. At least until about 9 tonight.
• Sports is about heartbreak. That's a given. It's also about overcoming adversity, celebrating success and about a million other little things that can drive those who participate and/or observe, mad.
Mad as in angry. Mad as in crazy. Both came into play last night in the World Series. As it should.
The angry part is simple. Even with the Houston Astros' debacle fresh in everyone's mind and even with replay interrupting the flow of the game, baseball still hasn't figured out how to deal with cheating.
The two converged in one play last night and it had an effect on the outcome. It happened in the top of the fifth inning. It came, as did all the Dodgers' scoring in the wild 8-7 Tampa Bay win, with two outs.
Max Muncy delivered a single that scored Corey Seager and gave L.A. a 3-1 lead. Fine. Then Muncy tried to take second base. He made it safely with a hard slide, popping up and making contact with Rays' shortstop Willy Adames.
It's the contact, and what happened afterward, that caused baseball to look, well, stupid.
Muncy and Adames became tangled. If you watch the replay, as everyone except a couple people in America were allowed to do, you see Muncy arrest his momentum and keep contact with the base. Until Adames wraps both arms around him – probably in self-protection but we can't apply motive – and fall, pulling Muncy off the bag.
That's not allowed in baseball, accident or not. Except it was by second-base umpire Marc Carlson. He waited for Adames to finish his outrageous action and called Muncy out.
Don't misinterpret this. That play did not cost the Dodgers the game. It contributed, sure, but they did all the damage they needed to do by themselves with stupid base running, strange adhere-to-the-book pitching changes, poor pitch selection and a last play straight from the Three Stooges' oeuvre – one that will live in the franchise's hall of shame forever.
But baseball was even more embarrassed by the ultimate decision not to review the Muncy/Adames play.
The game can stop the action for 11 minutes to run a tag play at 1/100th speed to see if a player's toe came off the bag for a millisecond, but it can't watch a simple replay to see if someone was pulled off a bag? Really?
That's just idiotic.
According to L.A. manager Dave Roberts afterward, he was told it was a judgment call. That makes it non-reviewable. What the heck? Every play that has been ever reviewed is a judgment call. That's what review is for, to correct incorrect judgments.
Did a toe come off the base? In the judgment of the umpire, no. But replay is used to see if it did.
Has such a thing as the Muncy/Adames play happened before? Yes it has, in 1991 and baseball was embarrassed then as well. Kent Hrbek lifted Ron Gant off first base in a key situation and Gant was called out. It was a crucial play in a tight series.
Did Adames' actions contribute to Muncy to losing contact with the bag? Just by watching the replay, it would be obvious to any non-involved arbitrator they did. But baseball didn't use a tool it uses constantly to review a play similar to one that was wildly ridiculed nearly 30 years ago.
That's embarrassing.
•••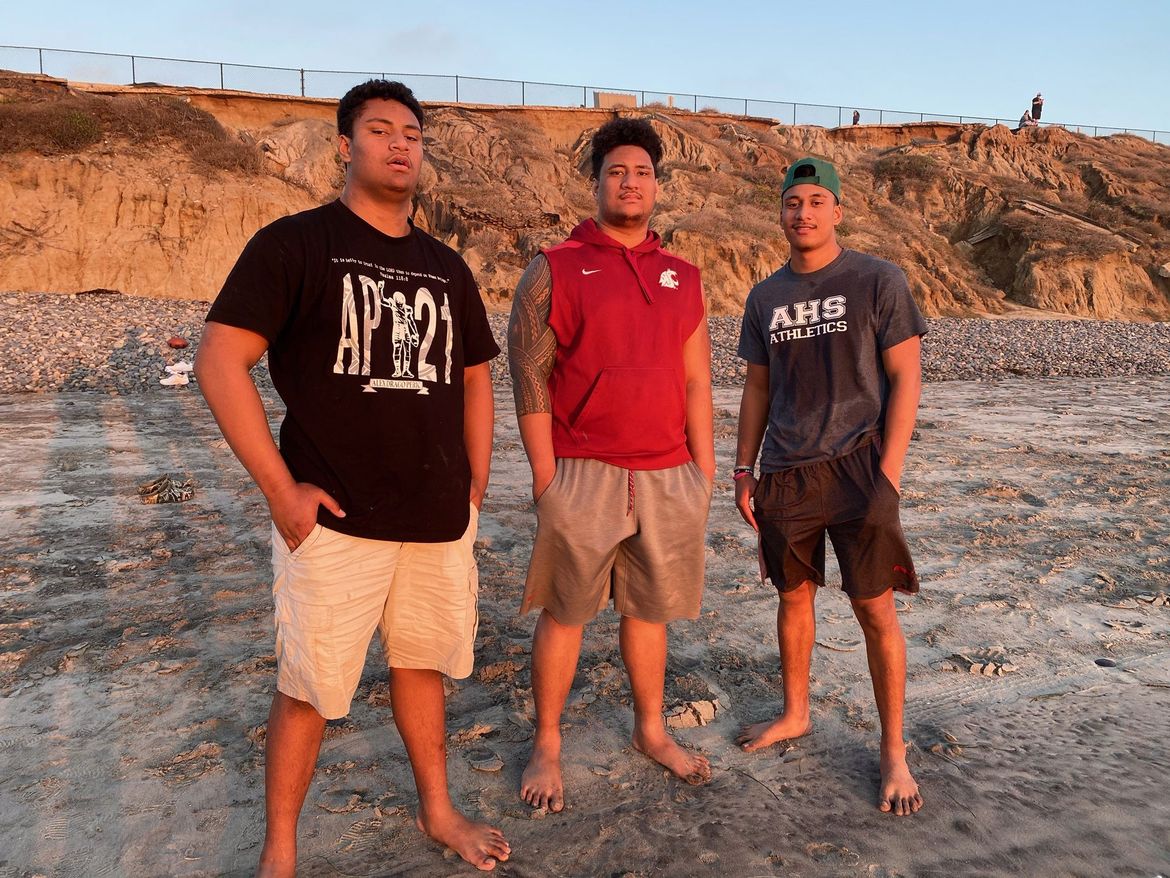 WSU: The Cougars scrimmaged yesterday. Afterward, reporters were told the offense didn't do well. The statistics released would seem to support that assessment. If you are keeping score at home, in two scrimmages the offense has played well in one, the defense in the other. Seems about right. Theo Lawson has more in his notebook following the day's action. … A second member of the Mauigoa family, Francisco, will head to Washington State. Theo has a story on Fred's younger brother committing to the Cougars. … Around the Pac-12 and college sports, at least WSU was able to hold a scrimmage. Oregon had to cancel its as five cases of COVID-19 were discovered in the program. More tests will follow today after the conference's first major outbreak since beginning practice. … Oregon State did get on the field yesterday and the offense did well. … Colorado's quarterback decision should be coming soon. … The Buffs' former coach didn't do well in his Michigan State opener, which probably didn't upset too many people in Boulder. … Utah held its final scrimmage and should announce its quarterback soon. … A suspended USC receiver is taking his grievances public. … UCLA's roster management is a lesson in patience. … An Arizona running back is wearing a new number. … The Big Ten and the Pac-12 might want to put together a bowl series as more and more postseason games take the year off. … In basketball news, now that Arizona has the NCAA's charges, what happens next? The school has decided talking about them won't be one of the steps. … This season is different for freshmen. … Finally, if you are wondering what to get me for Christmas, this Bud Withers book is it.
Gonzaga: What GU does offensively and defensively, and how the Bulldogs execute it, is a bit different than most high school or international players are used to doing. Which means it takes a while for incoming players to acclimate to what's expected. Jim Meehan talked with Corey Kispert and Joel Ayayi about their experiences and what the newest members of the roster are undergoing in this weird season.
EWU: When Eastern won its FCS title 10 years ago, probably the most dominating performance came in a 50-17 win over Portland State. It was the first "Dam Cup" game. Ryan Collingwood has all the details as he continues to re-explore the 2010 season.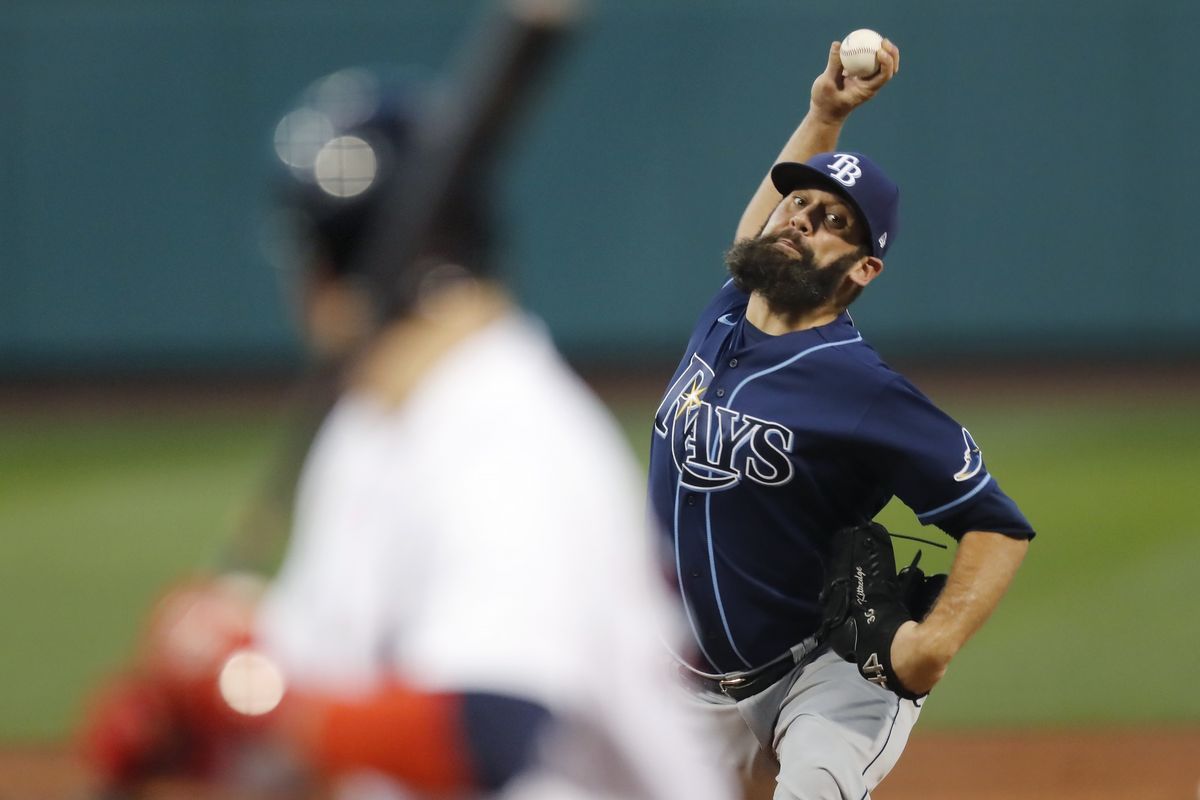 Preps: Andrew Kitteridge once pitched at Ferris High. If his arm had stayed sound this season, he would probably be pitching in the World Series right now. But Kitteridge's elbow came up lame in August and he's watching his Rays try to win a title from home. Ryan spoke with him and has this story. … There was a bit more Saturday high school play than scheduled due to Friday's snowstorm. We can pass along a roundup.
Seahawks: The NFC West race really gets started for the Hawks tonight. … DK Metcalf's emergence may not be unexpected but it may have come earlier than anticipated.
Mariners: The M's top prospects are playing in Arizona. You can follow them.
•••       
• Some of my favorite managers of all time seemed to excel not because of the moves they made during games, but the ones they didn't. Earl Weaver comes to mind. So does Sparky Anderson. They got their teams ready, trusted that they were and let them play. Many managers today seem to see players as chess pieces. It doesn't fit the nature of the game. Just saying. … By the way, we had Southwestern chili last year when the Seahawks played in Arizona. We are having the same this year. Until later …
Local journalism is essential.
Give directly to The Spokesman-Review's Northwest Passages community forums series -- which helps to offset the costs of several reporter and editor positions at the newspaper -- by using the easy options below. Gifts processed in this system are not tax deductible, but are predominately used to help meet the local financial requirements needed to receive national matching-grant funds.
Subscribe to the sports newsletter
Get the day's top sports headlines and breaking news delivered to your inbox by subscribing here.
---