News > WA Government
Moses Lake Republican Rep. Dent recovering from COVID-19 after trip to ICU
Oct. 29, 2020 Updated Thu., Oct. 29, 2020 at 9:30 p.m.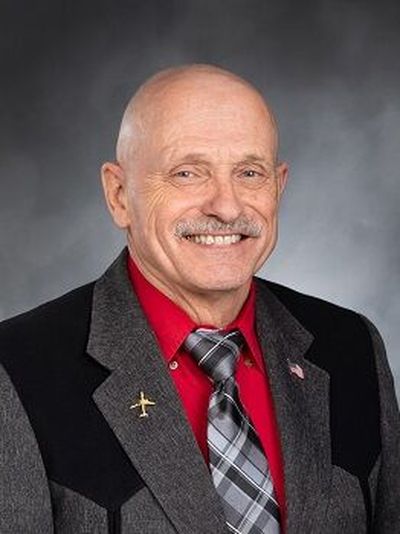 Rep. Tom Dent, R-Moses Lake, was released from the intensive care unit this week after being admitted on Oct. 21 due to COVID-19 complications, according to a news release from his office.
Dent was treated at the Samaritan Hospital in Moses Lake with REGN-COV2, the antibody cocktail and experimental treatment also administered to President Trump.
Dent understands exactly how "vicious the virus can be" after suffering a setback in his COVID-19 recovery, the release read.
"I am on the road to recovery and continue with ongoing treatments as a precautionary measure," Dent said in the release. "I feel stronger each day."
Dent discussed the diagnosis on NewsTalk-KIT Radio on Oct. 19, saying at the time he was on the 15th day with the virus. He said he had gone through "every symptom anybody's talked about," adding it began benign, went away and came back stronger.
Dent is the second known Washington lawmaker to have tested positive for the virus. House Republican Leader J.T. Wilcox, R-Yelm, tested positive in August, according to the Associated Press. He has since recovered.
Dent, who is facing challenger Democrat Eduardo Castañeda-Diaz in his race for re-election Nov. 3, is at home recovering.
Castañeda-Diaz, who has previously criticized Dent for not taking the virus seriously enough, wished Dent a speedy recovery.
"My father is with you in this fight against this vicious COVID-19 virus," Castañeda-Diaz wrote in a Facebook post. "Putting our differences aside – red, blue, or independent – we're all in this fight together."
Local journalism is essential.
Give directly to The Spokesman-Review's Northwest Passages community forums series -- which helps to offset the costs of several reporter and editor positions at the newspaper -- by using the easy options below. Gifts processed in this system are not tax deductible, but are predominately used to help meet the local financial requirements needed to receive national matching-grant funds.
Subscribe now to get breaking news alerts in your email inbox
Get breaking news delivered to your inbox as it happens.
---