Cold case solved: Police identify the deceased John Reigh Hoff of killing Candy Rogers in 1959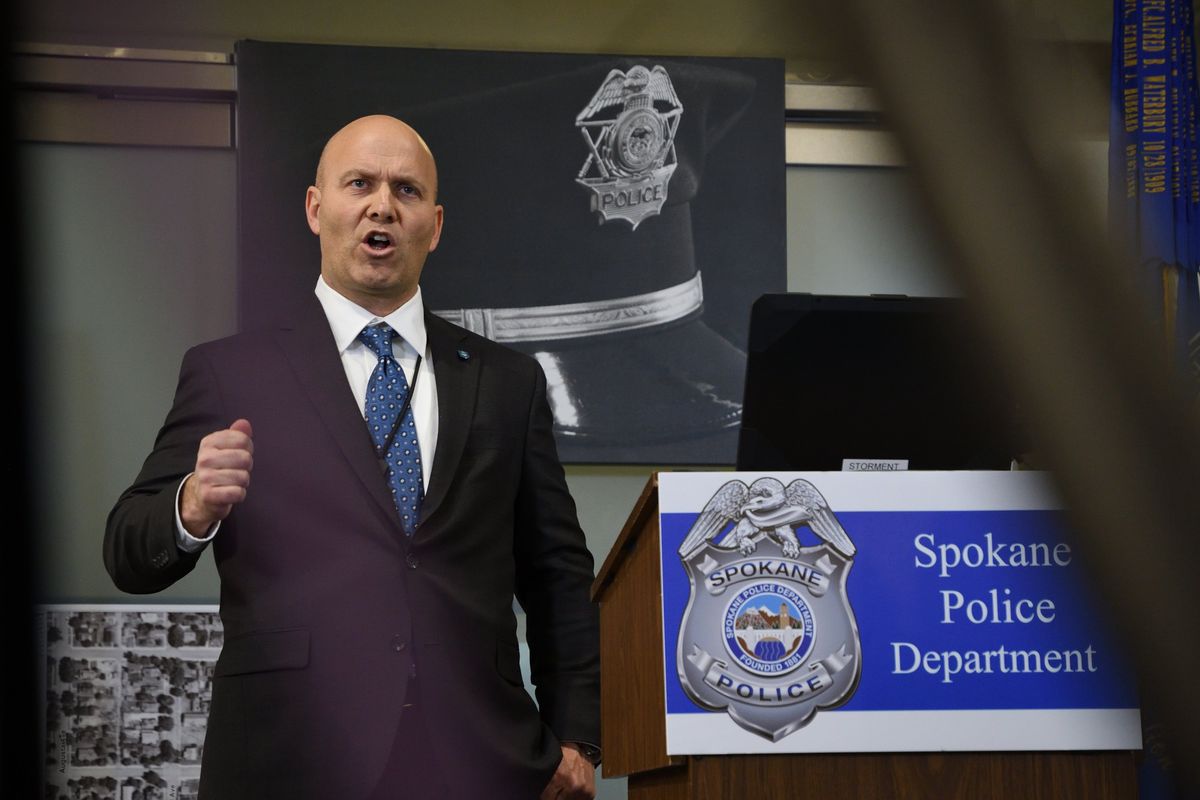 After 62 years, the mystery of who killed 9-year-old Candy Rogers has been solved.
The Spokane Police Department used a mix of high-tech DNA analysis and old -fashioned detective work that included exhuming a body to name John Reigh Hoff as her killer. Hoff was 19 years old when he abducted, raped and strangled Candice "Candy" Elaine Rogers in 1959.
Police tapped a private laboratory in Texas that specializes in analyzing degraded DNA evidence to solve the cold case. The results lead investigators to exhume Hoff's body and confirm the DNA match.
Rogers had been selling Camp Fire Girls mints during the late afternoon and evening of March 6, 1959, in West Central Spokane.
That was the last time she was seen alive.
Her disappearance set off a manhunt until her body was discovered 16 days after she went missing. But the question of who killed Rogers remained for more than six decades.
"It is our hope that at least by solving this case it brings a measure of comfort and closure to the family and to the loved ones in this community as well," Spokane police Chief Craig Meidl said.
Meidl said solving the mystery was bittersweet, but "definitely more bitter than sweet."
"We have a kidnapping of an innocent 9-year-old who was brutally and violently assaulted and murdered," Meidl said. "A 9-year-old who had absolutely no concept of evil that exists. There are few crimes that are more impactful to a family member than the murder of a loved one."
Brian Hamond, who worked on Rogers' case from 2006 until 2020 as a Spokane Police detective, said he really wanted to solve the case before he retired earlier this year. But he said he felt terrific knowing the murder was solved.
"If it wasn't for the genealogy company, it probably wouldn't have been solved because his name was nowhere in the list of suspects (or) people mentioned," Hamond said.
He said it was the most impactful case in Spokane during his tenure with the police department.
"It changed how parents let their children be out and how they interacted with strangers," Hamond said.
Hoff killed himself with a gunshot to the head in 1970 at the age of 31.
Sgt. Zac Storment, a detective with Spokane police's Major Crimes Unit, said Hoff grew up on the 2500 block of West College Avenue in Spokane and joined the U.S. Army at 17 after a scrape with the law in the 1950s.
Hoff ran into trouble as a youth, according to stories in the Spokane Daily Chronicle dated from 1955. He was 16 in 1955 when he escaped from a state boys' training camp near Olympia. Authorities captured Hoff and three other boys near Yakima. He soon joined the military and was stationed at Fairchild Air Force Base.
By 1959, he was a killer.
"This level of crime, this isn't where a person starts," Storment said.
Storment said military records indicated Hoff lived at 2211 W. Broadway Ave. in Spokane, about 1 mile south of Rogers' home.
In 1961, police arrested Hoff for assaulting a woman in Browne's Addition. He served six months in jail. As a result of the conviction, Hoff was declared a deserter by the military and discharged.
In the 1960s in Spokane, he sold cutlery door-to-door, then worked at Western Pine Lumber and concluded the years of his youth working at a meat-packing plant.
The crimes, recovery and investigationStorment said Rogers stood 4 feet, 4 inches tall and weighed 60 pounds. She lived with her mother at 2106½ W. Mission Ave. The blond-haired, blue-eyed fourth-grader left Holmes Elementary School on March 6, 1959, and collected seven boxes of Camp Fire Girls mints before arriving home, he said.
She was a member of the Blue Birds, who were younger members of the Camp Fire Girls. She set out from her home around 4 p.m. to sell the mints door-to-door in her neighborhood.
Storment said the neighborhood was flooded with girls selling mints that day.
Rogers' mother always wanted her daughter home before dark, which would have been approximately 5:45 p.m. on March 6, he said.
When she didn't return home her family became worried.
By 6 p.m. that night, Storment said Rogers' mother, grandfather, friends and neighbors started looking for the girl. Police joined the search for her around 8 p.m. and then Spokane County Sheriff's Office deputies and Civil Defense volunteers joined the search.
Storment said he believes Rogers was alive at 6:30 p.m. on the 2100 block of West Maxwell Avenue because people who knew her saw her at that time.
Around 6:30, one person told police they saw a 1953 Ford driving at a high rate of speed east on Maxwell Avenue before turning north on Belt Street, hitting the curb as the driver made the corner. Rogers' grandfather, who was searching for Rogers at that time with another man, had to jump out of the way of a speeding vehicle on Belt Street. It's unclear if the driver of the vehicle was Hoff, Storment said.
By 9 p.m., six of Rogers' seven mint boxes were found along North Pettet Drive, including along and at the bottom of what is known now as Doomsday Hill. Rogers sold the other box of mints before she was kidnapped.
"I know that some people would like to think that Candy fought and maybe was throwing them out the window to draw attention to the situation," Storment said. "I don't know. I can't shed any light on that and I don't know that we ever will be able to."
By the next morning, all of Spokane knew of Rogers' disappearance.
Hundreds of volunteers and police from just about every law enforcement agency combed the area by foot, horseback, car and aircraft from the Fort George Wright Bridge to Nine Mile Falls, according to previous Spokesman-Review reporting.
On the final weekend of the search, 1,200 people came to the command post offering to scour the area. Storment said it was an "incredible number by any standard."
Three Fairchild Air Force Base airmen searching for Rogers in a helicopter died the day after she went missing when the chopper flew into high-voltage lines above the Spokane River. Storment said the helicopter fell into the water. Two other men survived the crash.
On March 21, two airmen from Fairchild were hunting off Old Trails Road – near what is the Seven Mile area northwest of Spokane – and found what were later determined to be Rogers' shoes near a tree.
Police searched the area the next morning and found Rogers' body not far from where the shoes were found. Police discovered her about 3½ miles northwest of Spokane Falls Community College under a pile of pine needles and brush 130 feet off Old Trails Road.
Retired Spokane police Capt. Richard Olberding, a young patrolman at the time, was one of the officers who found the girl's body, an image that still haunts him to this day.
Olberding attended Friday's news conference along with other guests with ties to the case. He told The Spokesman-Review he and Rogers' mother became acquainted when they carpooled to Eastern Washington College, now called Eastern Washington University.
Olberding said Rogers' kneecap was the only part of her body sticking out from the brush pile.
"I thank God that I lived long enough to see the end of this case," he said.
Storment said the autopsy concluded Rogers died from strangulation and that she had been sexually assaulted. Rogers' feet were bound by a strip of her clothing and another strip of clothing was used to strangle her.
The sheriff's office launched a homicide investigation and hundreds of tips poured in from around the country the past 62 years.
In the early 1960s, detectives thought they had promising leads but were never able to establish probable cause to make an arrest.
Hugh Bion Morse, a serial killer who is known to have murdered at least four women, including two from Spokane, was one of the most notable suspects.
Morse, who was fond of grape-flavored gum, was a leading suspect because Storment said a detective involved in the 1959 autopsy made note that a stain on Rogers' clothing appeared to be gum and had a grape smell to it.
Storment said that observation was given more value than it deserved, which can happen when a homicide investigation moves slower than detectives would like.
However, Morse's DNA sample did not match the stain and he denied killing Rogers, Storment said.
Morse died in a Minnesota prison in April 2003 while serving two life sentences.
---