Sports > Outdoors
White catfish catch shatters state, and maybe, world record
UPDATED: Fri., Sept. 17, 2021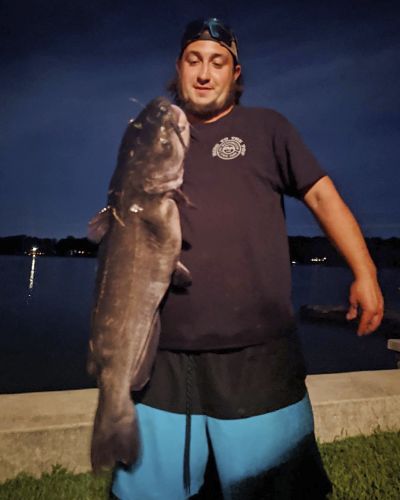 A white catfish caught in Connecticut last month has smashed a state record and could also be a world record for the species – though the evidence has been eaten.
Ben Tomkunas, 25, caught the 21.3-pound fish late at night in Coventry on Aug. 21. It was longer than 3 feet .
Connecticut Fish and Wildlife confirmed in a Facebook post that the catch was a white catfish and that it easily broke the previous state record for the species of 12.7 pounds .
"We were just sitting back and drinking a couple of beers and next thing you know, my reel just starts screaming like I had a 30-pound striper on there," Tomkunas, of Coventry, told the Hartford Courant.
Tomkunas' friend, Chris Braga, had a digital scale and took a photo of the fish coming in at the record-breaking weight.
The International Game Fish Association has recorded the world record for a white catfish catch to be 19.3 pounds for a fish caught in 2005 in California.
White catfish are one of several species of catfish in Connecticut
.
Local journalism is essential.
Give directly to The Spokesman-Review's Northwest Passages community forums series -- which helps to offset the costs of several reporter and editor positions at the newspaper -- by using the easy options below. Gifts processed in this system are not tax deductible, but are predominately used to help meet the local financial requirements needed to receive national matching-grant funds.
Subscribe to the sports newsletter
Get the day's top sports headlines and breaking news delivered to your inbox by subscribing here.
---