News > Idaho
Former lawmaker not yet arrested two weeks after rape charge
UPDATED: Wed., Sept. 22, 2021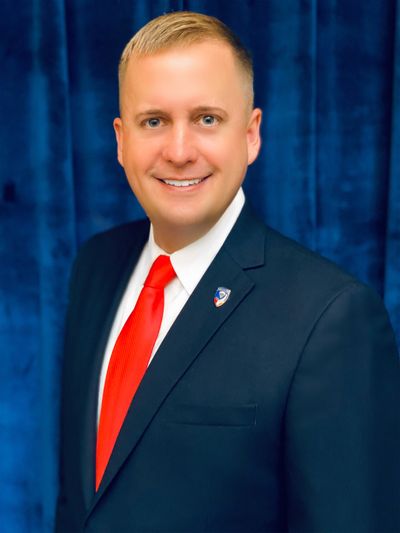 Associated Press
LEWISTON – A former Idaho state lawmaker has not yet turned himself in to face a rape charge despite a warrant being issued nearly two weeks ago.
Aaron von Ehlinger was charged with rape and sexual penetration with a foreign object on Sept. 10 following a nearly four-month investigation by the Boise Police Department and another two months of review by prosecutors, the Lewiston Tribune reported. The Ada County Prosecutor's office has declined to comment on whether it is actively looking for von Ehlinger or if it has discussed the matter with him or his attorney.
Von Ehlinger also hasn't commented, and has not responded to phone or text messages.
The investigation into the Republican state representative from Lewiston began after a 19-year-old intern reported that he brought her to his apartment on false pretenses and raped her. At the time, von Ehlinger denied all wrongdoing and maintained that he had consensual sexual contact with the young woman.
A legislative ethics committee, however, found that von Ehlinger engaged in "behavior unbecoming" and said they would support a vote to remove him from the Statehouse. Von Ehlinger resigned from office before the vote was held.
The arrest warrant would allow von Ehlinger to be freed after his arrest as long as he posts bond.
The Ada County Sheriff's Office said that as of Tuesday afternoon, von Ehlinger hadn't turned himself in.
"I know he's not here, and it doesn't appear that he's turned himself in anywhere," Public Information Officer Patrick Orr said. "Our advice to anyone with an outstanding warrant is to turn themselves in."
Local journalism is essential.
Give directly to The Spokesman-Review's Northwest Passages community forums series -- which helps to offset the costs of several reporter and editor positions at the newspaper -- by using the easy options below. Gifts processed in this system are not tax deductible, but are predominately used to help meet the local financial requirements needed to receive national matching-grant funds.
Subscribe to the Coronavirus newsletter
Get the day's latest Coronavirus news delivered to your inbox by subscribing to our newsletter.
---