News > Spokane
Spokane County weighs zoning changes near airport runways that would ban home building
Aug. 1, 2022 Updated Mon., Aug. 1, 2022 at 5:05 p.m.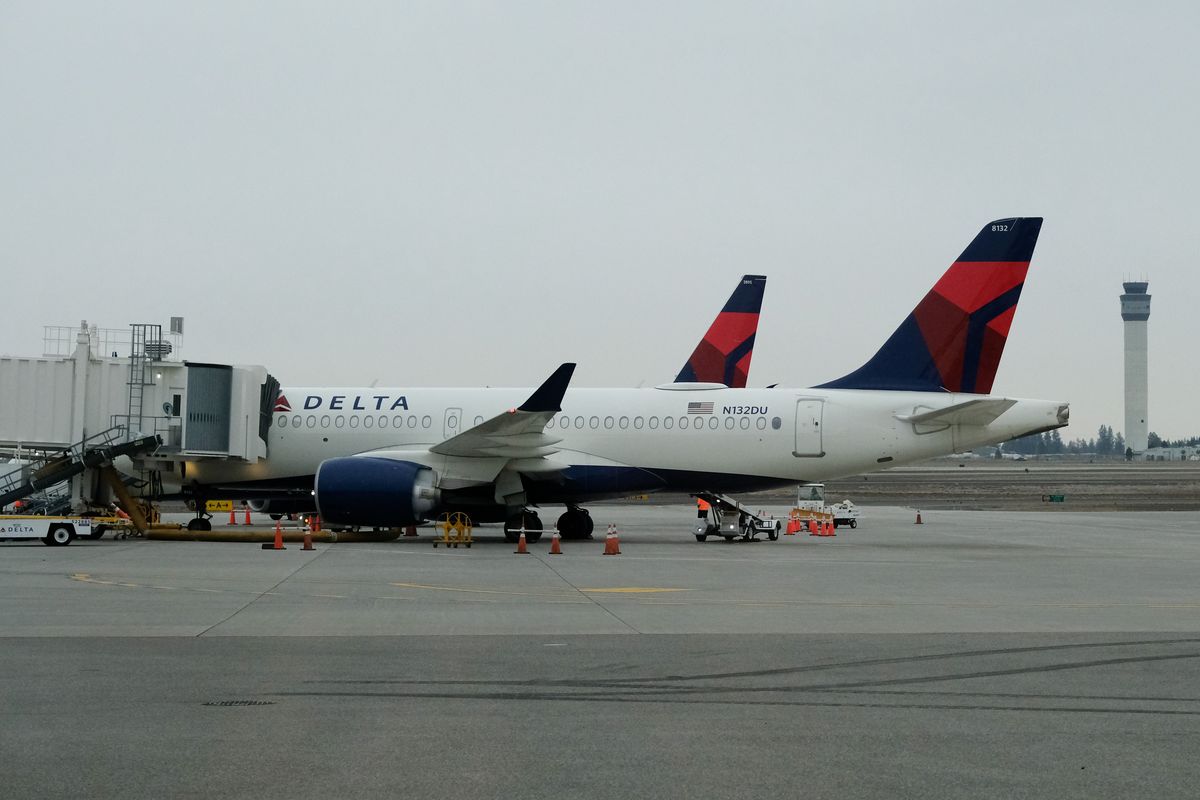 Planes await passengers on the tarmac Nov 18, 2021, at the Spokane International Airport. Spokane County could change its zoning code to prohibit new residential development at the ends of airport runways.  (Tyler Tjomsland/The Spokesman-Review)
Spokane County may soon ban new residential development on some lands near airports.
The Spokane County commissioners in August will vote on proposed zoning amendments that would prohibit building new homes at the ends of runways.
Scott Chesney, the county's building and planning director, said the amendments are "relatively small" but of "significant importance." The goal, Chesney said, is to prevent development from encroaching on airstrips.
Spokane County code includes three different zoning designations for lands at the end of runways. Those thin, trapezoidal lands are called airport compatibility zones.
"It's all about safety," Chesney said. "Airplanes that are close to the ground and going slow are in their most vulnerable positions. When things go wrong, they get very messy."
The Spokane International Airport, Felts Field and Deer Park airports all have compatibility zones.
Fairchild Air Force Base has zones of its own that are treated differently by county code and wouldn't be changed by the amendments.
Right now, Spokane County allows some new residential development within airport compatibility zones 1, 2 and 3 so long as it doesn't increase density – the number of housing units per acre.
If the commissioners approve the amendments, new residential development will be blocked entirely.
Chesney said the amendments probably wouldn't have much of an impact on property owners.
For example, the Spokane International Airport already owns much of the land within its own compatibility zones.
Plus, people don't usually want to live at the end of a runway.
"Most people don't want to live close to a commercial airport," Chesney said, "because of the noise."
---
---
Local journalism is essential.
Give directly to The Spokesman-Review's Northwest Passages community forums series -- which helps to offset the costs of several reporter and editor positions at the newspaper -- by using the easy options below. Gifts processed in this system are not tax deductible, but are predominately used to help meet the local financial requirements needed to receive national matching-grant funds.
Subscribe now to get breaking news alerts in your email inbox
Get breaking news delivered to your inbox as it happens.
---