Marketing > Sponsored
With climate change, is hydropower still a renewable energy resource?
In the Pacific Northwest, the answer is a strong yes.
Mon., Oct. 10, 2022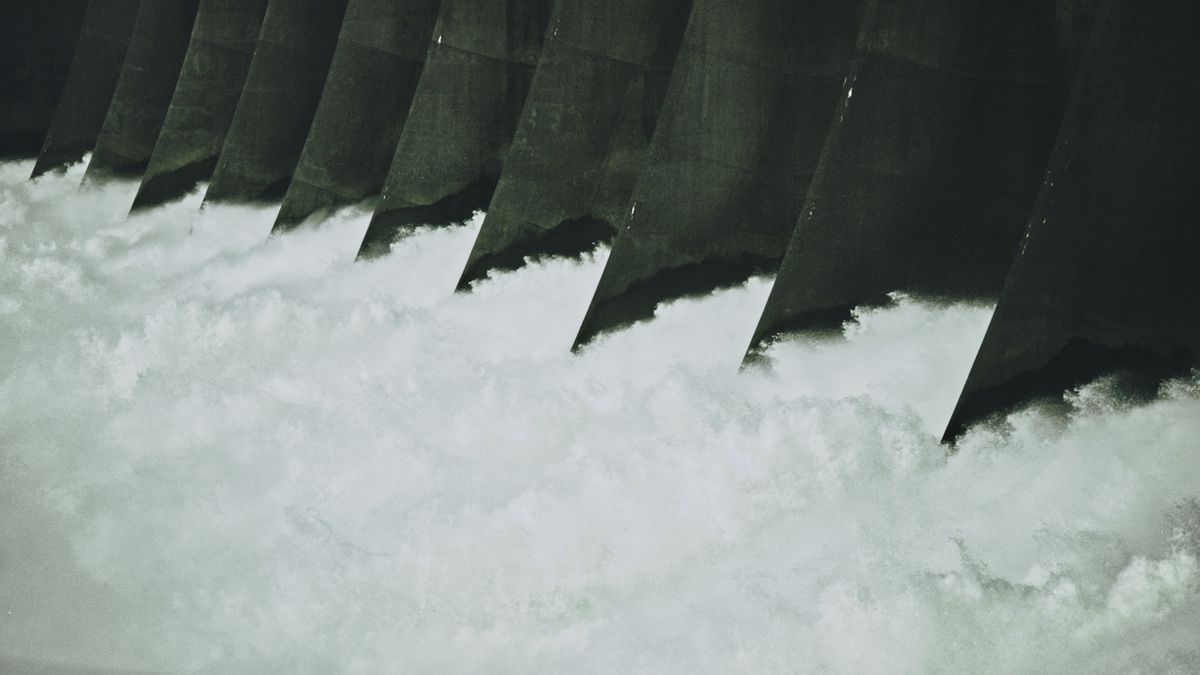 Hydropower has many benefits. (Courtesy Northwest RiverPartners)
Recently, US News & World Report listed the states with the best energy infrastructure. The criteria included renewable energy availability, energy affordability, and grid reliability. Northwest states took four of the top five rankings, with Oregon coming in first and Washington second.  
What made this near clean sweep possible? Our region's hydropower generation. Washington, Oregon, Idaho, and Western Montana account for 40% of the nation's hydropower generation. In Washington, hydropower provides roughly two-thirds of the state's electric production and 90% of its renewable energy.
While those results are worthy of bragging rights, there are also concerns. National headlines have announced that a prolonged mega-drought in the Southwest attributed to climate change threatens that region's hydropower dams. Dam reservoirs in California and Nevada have dropped so low that hydropower production may not be possible.
That has people wondering about our Northwest dams.
The good news is that climate change doesn't mean prolonged droughts for the Pacific Northwest—and if you were here this past spring, you'll know it's true. The University of Washington Climate Impacts Group, one of the leading climate prediction groups in the nation, forecasts the Northwest will see about the same amount of precipitation, on average, under climate change scenarios.
One thing that will likely change, however, is how the precipitation falls. The Climate Impacts Group forecasts we'll see warming winters, meaning that more of our precipitation can be expected to come in the form of rain instead of snow.
In this scenario, we'll see more hydropower generation in the winter and less in the spring and summer.
While that may sound like bad news, it could be a blessing in disguise if you understand how demand for electricity will likely change due to new clean energy policies.
Let me explain.
The twist comes from policies requiring new homes and businesses to use electric heating instead of natural gas in order to reduce the region's use of fossil fuels. The shift from natural gas to electricity won't matter much during the summer, when electricity is the primary source for powering air conditioners. However, the shift will matter during the fall and winter, when heating is more evenly split between electricity and natural gas.
In short, phasing out natural gas could double the state's demand for electricity during winter months, far outpacing our summer electricity usage. Having more hydropower available to meet this demand will be important, especially because other renewable energy resources tend to perform more poorly in the winter.
For example, shorter days, increased cloud cover, and a diminished angle of the sun mean Pacific Northwest solar panels produce far less energy during winter months. Wind turbines struggle too, as they tend to generate very little power during extreme weather events.
While every region of the country, including our own, will grapple with challenges in achieving a clean, reliable, and affordable energy future, the Pacific Northwest has a tremendous head start. We have a large, dependable hydropower that is ready to adapt to adapt to climate change.
If any place in the country can make a decarbonized grid a reality, it's the region that already has the best energy infrastructure in the nation. Thank you, hydropower!
Local journalism is essential.
Give directly to The Spokesman-Review's Northwest Passages community forums series -- which helps to offset the costs of several reporter and editor positions at the newspaper -- by using the easy options below. Gifts processed in this system are not tax deductible, but are predominately used to help meet the local financial requirements needed to receive national matching-grant funds.
Subscribe now to get breaking news alerts in your email inbox
Get breaking news delivered to your inbox as it happens.
---