LPGA rookie Chanettee Wannasaen takes first-round lead at Circling Raven Championship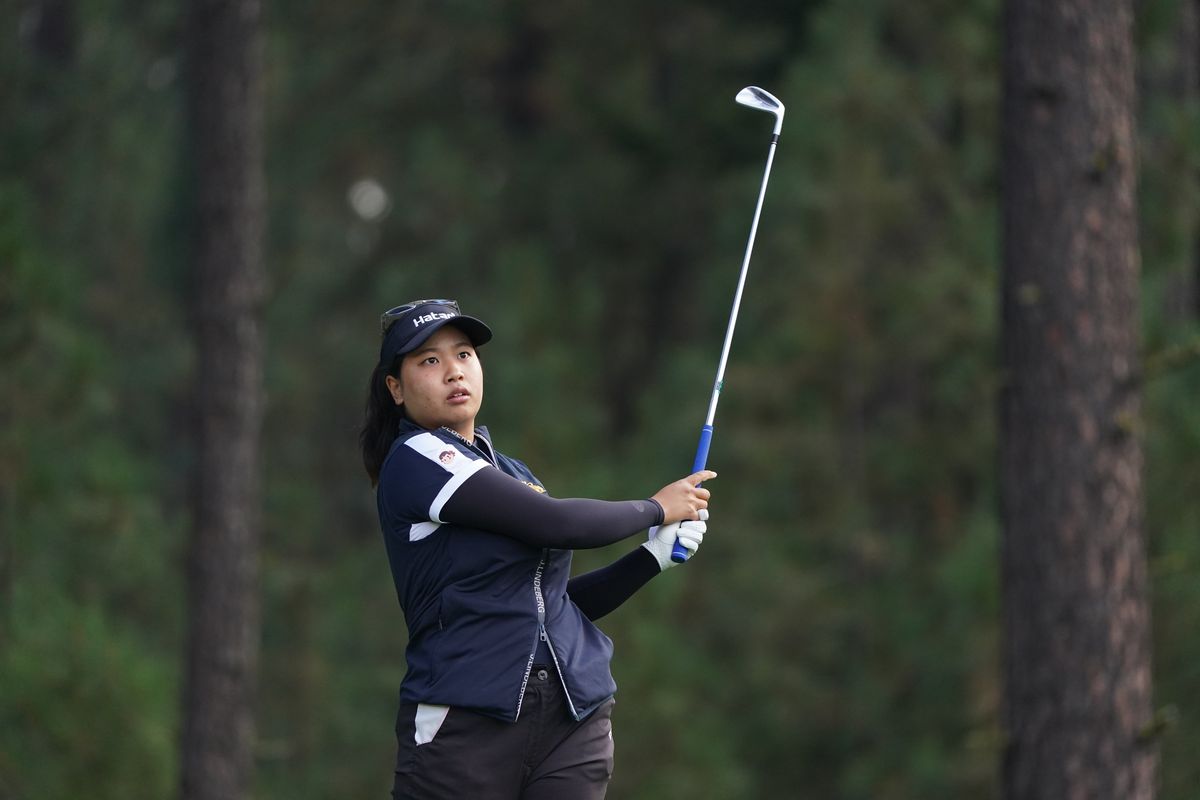 Chanettee Wannasaen, playing on a sponsor's invitation, moved to the top of a crowded leaderboard with a 5-under 67 in Friday's opening round of the Circling Raven Championship in Worley, Idaho.
The 19-year-old Wannasaen had six birdies, including all four par-5s, and just one bogey. The native of Thailand hit 13 of 14 fairways and 11 of 18 greens in regulation.
Thirty-one players are within three strokes of the Wannasaen, who is a rookie on the Epson and LPGA tours. Gigi Stoll, a Beaverton, Oregon, native and No. 8 on the Epson Tour money list, and No. 10 Minji Kang are joined by eight others, including four amateurs, at 4-under 68.
Former University of Idaho standout Sophie Hausmann and Roberta Liti, seventh on the money list, are among 10 players at 3 under.
Hausmann holed out from 125 yards with a wedge to eagle the par-4 6th. Circling Ravens nines are reversed for the Epson event.
Eleven players carded 2-under 70s, and 47 shot under par. Defending champion Jillian Hollis, Agathe Laisne, fourth on the money list, and No. 6 Jenny Coleman shot 71s.
Wannasaen earned a spot on the LPGA Tour after finishing tied for sixth at the LPGA Q-Series. She made the cut in her first two LPGA tournaments this season followed by a string of missed cuts. Circling Raven is her second Epson Tour start of the season.
Kennewick native Therese Warner is tied for 65th after a 1-over 73. Amy Eneroth, a former Mead High and Washington State University standout, shot 77.
Epson Tour money leader Gabriela Ruffels is tied for 21st at the LPGA's CPKC Women's Open in Canada.
---