Craig Johnson reveals a dirty little secret about his work and newspapers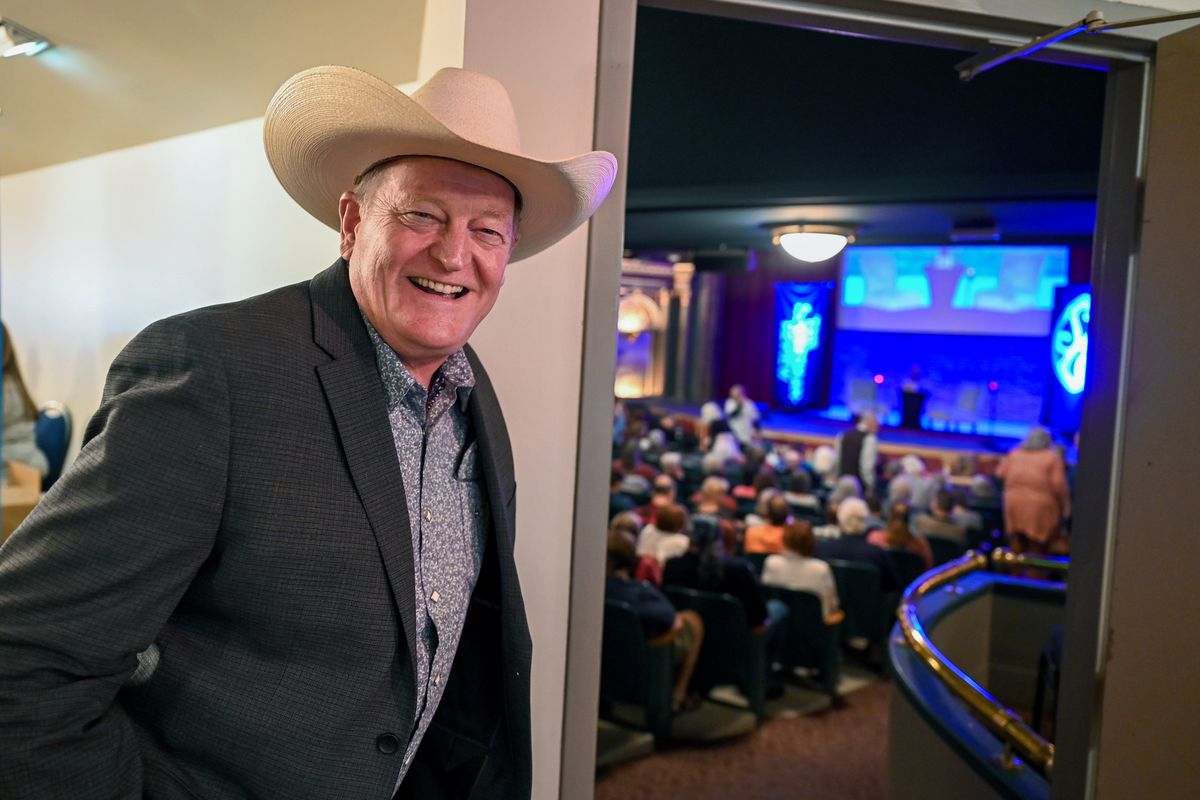 The newspaper isn't just good for the latest local news. According to mystery novelist Craig Johnson, it also can inspire authors.
"I'll let you in on a dirty little secret: Every book that I write has a story that comes from a seminal newspaper article," the "Longmire" author said while calling from his Ucross, Wyoming, home. "I look at daily and weekly papers in Montana and Wyoming for potential material for my novels."
He has even been known to read The Spokesman-Review. The New York Times bestselling author has become an almost annual speaker at the S-R's popular events series, often drawing some of the biggest crowds in Northwest Passages' history.
Johnson will be in Spokane this Wednesday, talking about writing his latest book, "The Longmire Defense," in conversation with Spokesman-Review editor Rob Curley at the Bing Crosby Theater.
The newspaper and the popular author have developed enough of a relationship that the newspaper had a custom belt buckle made for Johnson that features The Spokesman-Review's iconic tower. And when the newspaper asked Johnson if he would record a video to be played at a special event honoring five years of Northwest Passages, he didn't mince words.
"The Spokesman-Review is my absolute favorite newspaper in the entire world," Johnson said at the end of the video, as he sat in front of his home fireplace.
Asked if he believed Johnson, Curley said, "I trust what Craig says more than some of the politicians we interview, but I should probably ask him when we're on stage together, just to be certain."
Johnson isn't the first writer inspired by newspaper articles. Some of the Beatles' greatest songs were triggered after the Fab Four consumed the sensational British tabloids.
"She's Leaving Home," which is one of Paul McCartney's greatest and most emotional songs, was penned after he read about Melanie Coe in the Daily Mail. Coe's parents thought their daughter was kidnapped, but she ran away. McCartney pieced together the scenario so well that Coe was blown away and can't listen to "She's Leaving Home."
"It's just too sad for me," Coe told the Daily Mail. "That line, 'She's leaving home after living alone for so many years,' is so weird to me because that's why I left. I was so alone. How did Paul know?"
A passage in the Beatles' groundbreaking "A Day in the Life" was inspired by an article on Guinness heir Tara Browne.
"I'm not surprised that others have been inspired by the content from a newspaper," Johnson said. "The newspaper is a great source."
Many of the cases involving Walt Longmire, Johnson's protagonist in "Walt Longmire Mysteries," are inspired by clips collected by the novelist.
"Those stories help keep Walt grounded in reality," Johnson said. "Some of these articles are so unique and well-written. What is written about in the papers is often fascinating."
The old axiom that truth is stranger than fiction is evident. Johnson recently read about an unusual postal route, which could be a good plotline for his next novel.
"I read about this woman in Wyoming that had the longest postal run in North America," Johnson said. "She drives over 300 miles a day! That's a Walt Longmire story. If this woman goes missing, where do you even start to look for her? That's a book right there!
"That's an example of you guys doing all of the work for me and I'm grateful."
---