A&E > Entertainment
Anthony Jeselnik steps out on a limb
Thu., Jan. 5, 2023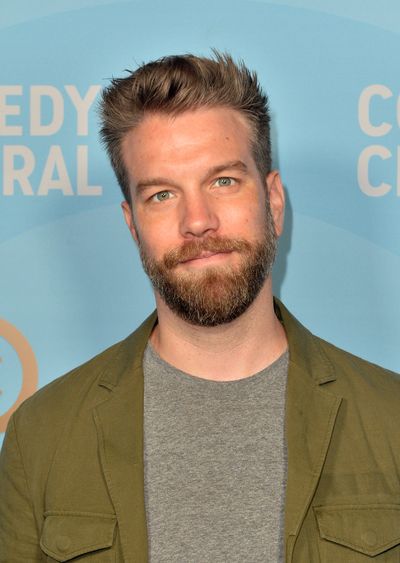 In an age in which entertainers are often concerned about what they communicate via social media for fear of tarnishing their image, Anthony Jeselnik stands out.
The veteran comic, who will perform Friday and Saturday in sold-out shows at the Spokane Comedy Club, doesn't care what anyone thinks of him.
Jeselnik, 44, who crafts heavy and surprising humor, is more than willing to go out on a limb.
"It's fun for me to bring up dark topics," Jeselnik said while calling from Los Angeles. "I love the tension it causes."
The aptly titled "The Jeselnik Offensive" earned the charismatic stand-up well-deserved notice when it debuted on Comedy Central in 2013. Jeselnik delivered topical humor with a dark twist. Much like Dave Chappelle, Jeselnik often crossed the line. Unlike Chappelle, Jeselnik's show was canceled after two seasons despite crafting amusing, edgy material.
Jeselnik never compromised on Comedy Central or during his stand-up act. His material remains daring, surprising and cerebral.
"I like taking chances," Jeselnik said. "But I would prefer to be smart. That's what I loved about Dennis Miller. He was so smart when he was on 'Saturday Night Live.' "
What's laudable about Jeselnik is that he's focused more on being smart and funny and not so concerned about the latter. Jeselnik's material is clever like that of such comics as Demetri Martin and David Cross.
"I loved watching comics do smart material like Steven Wright and B.J. Novak," Jeselnik said. "I would rather do smart material than physical stuff."
But what is perhaps most appealing about Jeselnik is that he pushes the envelope like the late Sam Kinison and the late Norm McDonald did.
"I like edgy comedy," Jeselnik said. "I was a big fan of (the late) Mitch Hedberg. He took chances and I try to take chances, as well. It's more fun that way being a stand-up comedian. That's the way I'm always going to be. I can't play it safe. I'll leave that to others."
The comic Jeselnik is perhaps most like is McDonald, whom he worked with on "Last Comic Standing." David Spade once said that all McDonald cared about was gambling and telling jokes.
Jeselnik is all about the latter.
"I was never really interested in a sitcom," Jeselnik said. " … Jokes are what it's always all about for me."
Local journalism is essential.
Give directly to The Spokesman-Review's Northwest Passages community forums series -- which helps to offset the costs of several reporter and editor positions at the newspaper -- by using the easy options below. Gifts processed in this system are not tax deductible, but are predominately used to help meet the local financial requirements needed to receive national matching-grant funds.
Subscribe to the Spokane7 email newsletter
Get the day's top entertainment headlines delivered to your inbox every morning.
---