Newly unearthed 6,000-year-old archaeology site near Newport reveals history of Kalispel Tribe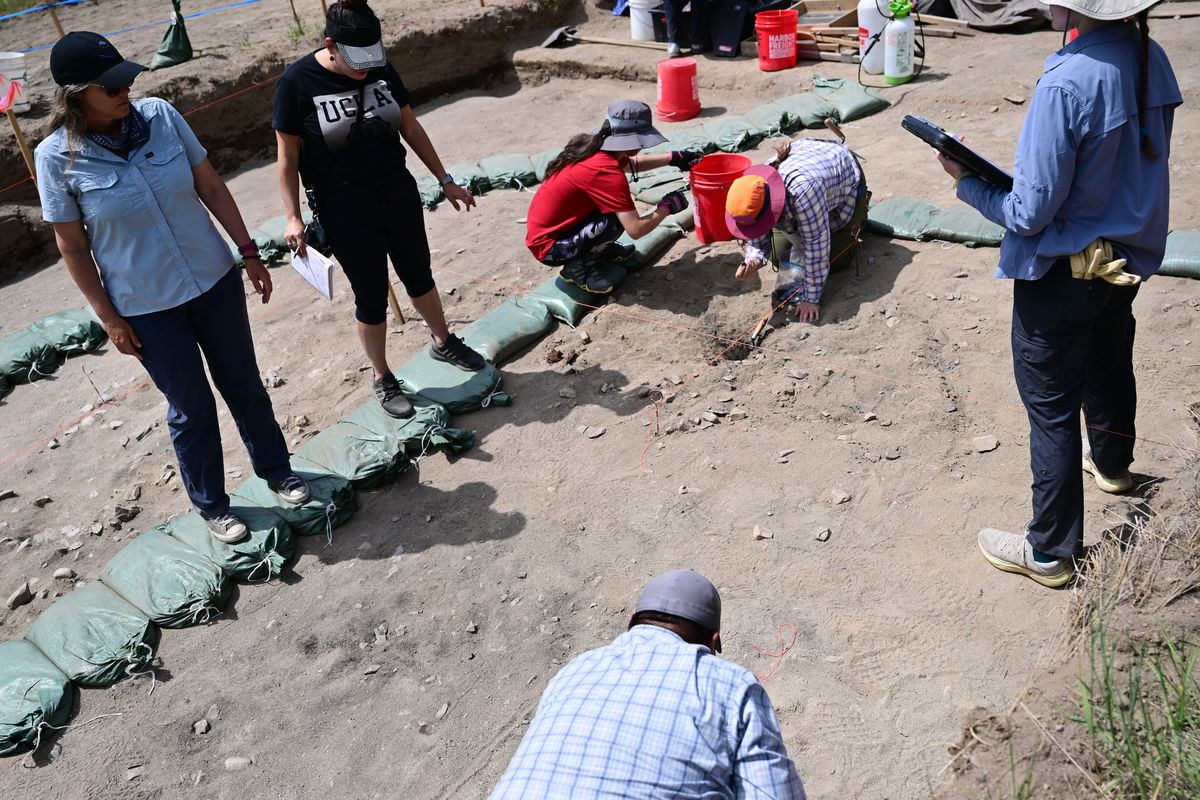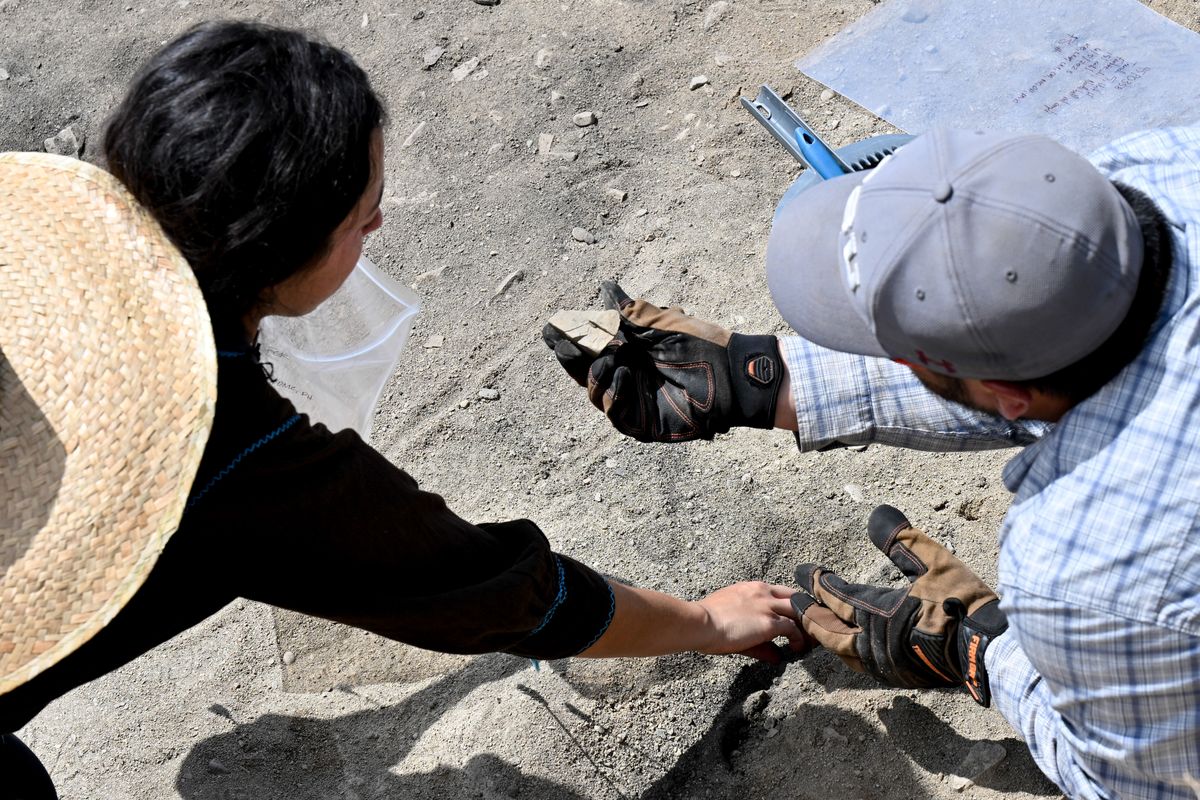 NEWPORT, Wash. – The Kalispel Tribe has uncovered evidence of ancient earth ovens on the bank of the Pend Oreille River believed to be 6,000 years old.
Archaeologists are excavating the earth ovens, a cluster of rocks that were used for cooking in fire pits.
Shannon Tushingham, an archaeology professor from Washington State University who has worked with the tribe for many years, is leading the excavation.
"This is some of the oldest technology used by humans to cook food anywhere in the world," Tushingham said. "And here, we have some of the oldest ovens in North America."
The Kalispel Tribe recently purchased the land northwest of Newport to build additional housing for tribal members near the reservation. The fire-cracked rocks were discovered about 4 feet under the surface as part of a standard site exploration, testing soil quality and searching for possible artifacts such as these.
"It makes me feel proud," said Curt Holmes, vice chairman of the tribal council. "We've been here for a long time."
Holmes said the housing is urgently needed.
The tribe is outgrowing its tiny reservation. Membership has more than doubled since Holmes became a council member in 1994, he said. Today there are 490 members, and 70 are on a waiting list for housing.
The research team is working quickly to make way for the seven houses that will soon be built on the site.
The project could reveal new insights into the foods the Kalispel people have been preparing and eating for millennia.
"As a tribe, we've never shared this kind of historical excavation experience with the public," said Kalispel elder Shirley Blackbear. "But I think it is important for non-Natives to learn and understand more about our tribe. Our history and traditions are very rich and important to us. Cooking techniques have been passed down from generation to generation."
Similar ovens have been found throughout the area along the Pend Oreille, Tushingham said.
Initial carbon dating results show the site was repeatedly used from 6,000 to as recently as 700 years ago.
"There is something special about this place that people kept coming back to," Tushingham said. "That is something we are trying to figure out."
A possible explanation is that sandy soils made it easy to dig pits for the ovens.
"That is a fairly continuous history of food processing on the same land that speaks to both ecological and cultural stability," said Kevin Lyons, Kalispel tribal archaeologist.
The archaeologists don't know yet exactly what people were eating here, but these types of ovens were often used to harvest camas, a tradition the tribe continues today.
Lyons described the oven technique as digging a soup bowl shape out of the earth, then lining it with fuel and capping it with rocks.
They might wrap camas or other food in a nonburnable layer, like skunk cabbage, and set it on the rocks. Then they would light the fuel and cover the oven with soil, leaving vent holes, to bake.
After about three days, the camas would change to a sweet caramel flavor that would go well with dried meat and berries.
The researchers will take samples back to the lab to look for proteins and microscopic food residues.
Tushingham is using the dig to teach more than a dozen students from across the U.S. and Canada.
"We haven't been able to have field schools for a long time because of COVID," she said. "So people are really hungry to learn these techniques."
It's a great opportunity for students to learn how to work with tribal communities, Tushingham added.
"Archaeology is our history," said Daulton Cochran, an undergraduate from the University of Arkansas and a member of the Cherokee Nation. "It's something that doesn't get looked at a lot, so I like being one of the people to uncover the past."
---