Rogers High School: Sansana Sami drops bad influences, rebounds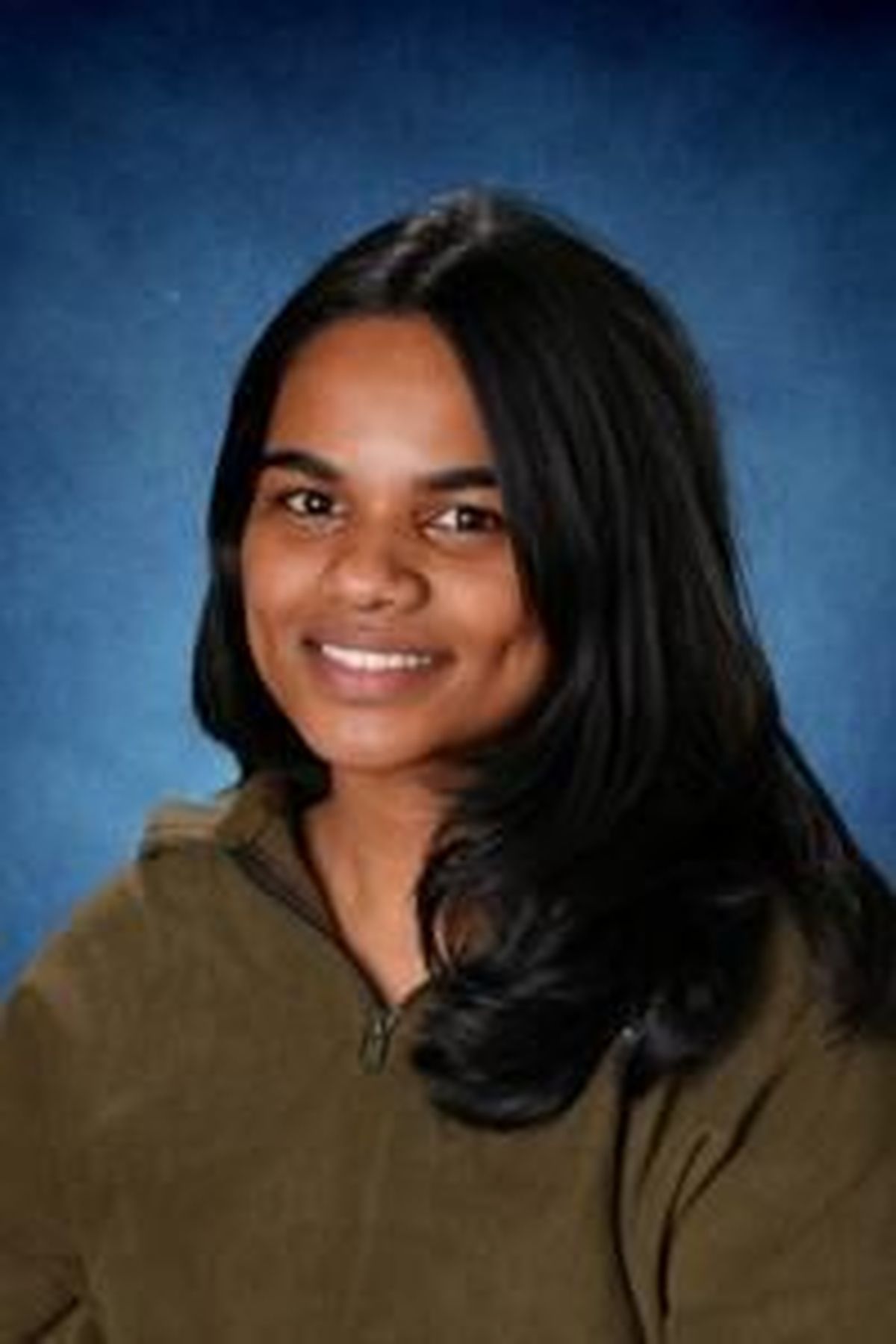 Born in the Marshall Islands, Sansana Sami had no experience with racism. She was surrounded by people who looked like her.
That changed when her family moved to Spokane.
"I was in sixth grade," she said. "Kids made fun of the color of my skin and because I couldn't pronounce some words. I was shocked."
Her parents wanted Sami and her siblings to get a good education and have a better future than they had on the islands.
She suffered from the poor dental care.
"I went to the dentist, and they did extractions with only numbing cream," Sami said, of her care on the islands. "I felt everything."
She also didn't realize she needed glasses.
"Within a week of starting school in the U.S., Sami's sixth-grade teacher helped her realize that she had poor eyesight, and as a result, she couldn't see her schoolwork," Rogers counselor Jennifer O'Halloran said.
Her first pair of glasses opened a new world for Sami.
"Everything had been so blurry," she said. "I got glasses and thought, 'So this is what you guys have been seeing' "
Her grades had suffered on the islands because of her poor vision, so she worked hard to catch up to her peers.
"I basically had to learn to read and write in sixth grade," she said. "I felt like I was behind everyone. I felt so depressed."
Sami focused her energy on making friends and trying to fit in. Getting good grades took a back seat, as she dealt with the hurtful remarks of others.
"I kept it to myself," she said.
Things gradually improved for her socially, and she blossomed at Rogers.
"She has such a vibrant personality," O'Halloran said.
Like many teens, she struggled to juggle friendships and schoolwork.
"At Rogers, I learned that grades are important if you want to go to college," Sami said. "I was maintaining straight A's, and then COVID hit. I'm a visual learner. Online learning was tough."
By the time in-person school resumed, she'd started hanging out with kids who weren't focused on school attendance or good grades.
"She made some mistakes when trying to make friends and fit in," O'Halloran said. "But in her journey, she has learned that she can be her own best friend and that taking school seriously is in her best interest."
Sami agreed.
"I hated being a follower," she said. "I dropped those friends, and it made me mentally and physically healthier and happier."
With renewed focus, she zeroed back in on her schoolwork.
"She's taken full advantage of the educational opportunities here and is excelling in her senior year," O'Halloran said. "She's maintained A's all year and is taking a college-level math course."
She also enrolled in the dental assisting program at NEWTech Skills Center. Sami is determined to ensure other kids won't endure the painful procedures that she did in the Marshall Islands.
"My first dental experience here was so good," she said.
After graduation, she plans to attend Spokane Community College and then transfer to a dental school.
"Sami wants to use her training and skills to provide and advocate for dental and health care for the Marshallese community," said O'Halloran. "She's passionate about giving back and raising awareness of the needs of the community."
Indeed, the pain she experienced when her teeth were extracted as a child galvanized her.
"I'm determined to go to dental school and return to the islands to set up a dental clinic," Sami said.
She's drawing on what she's learned during her time at Rogers High School.
"I've had to work really hard to get where I am now," she said, "and I've learned hard work beats talent."
---