Lakeland High School: Berklie Ogieglo finds her dream school, and a full ride scholarship to Notre Dame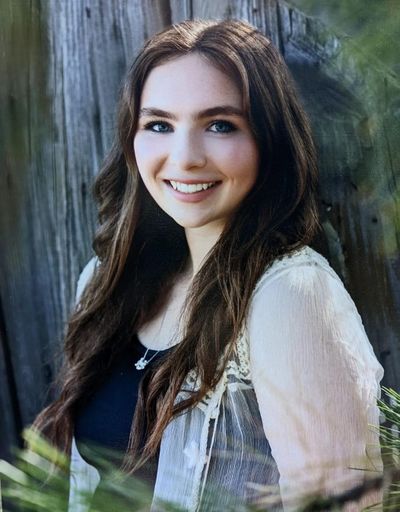 When Berklie Ogieglo saw an email in her inbox from Questbridge, she couldn't imagine the ways that program would change her life.
"If I wouldn't have checked (my email), none of this would have ever happened," Ogieglo said.
Questbridge is a national nonprofit that connects low-income and first-generation college students with partner colleges and universities to expand educational opportunities. The result for students who are matched to universities is a full-ride scholarship, which Ogieglo received to the University of Notre Dame.
"The more I researched (Notre Dame), the more I was like 'Oh my gosh, this is my dream school,' " Ogieglo said. "I would rather go there than anywhere else in the entire world."
Ogieglo is graduating from Lakeland High School in Rathdrum, having taken all of the dual-credit college courses Lakeland offers. She received the North Idaho Student Awards Recognition award, for which the students have to be in the top 10% of their class.
"She makes what she just accomplished look really, really easy," Lakeland principal Jimmy Hoffman said. "I've never quite run into a student that has what I call the X factor … She has the intelligence, but when you match that with Berklie's character and work ethic, that's where it becomes really, really special."
While at Lakeland, Ogieglo tried out different clubs and activities until she found her passion for student council her junior year. She said being a part of student council allowed her to get more involved in the community and plan events for the students, which she really enjoyed doing.
"I just love Lakeland so much," Ogieglo said. "The staff and teachers care so much. No one cares like the teachers there do, they're just all so amazing."
Ogieglo said her experience at STEM Charter Academy gave her the study skills she needed to succeed in high school and kickstarted her interest in science and math. Ogieglo is enrolled in the College of Science at Notre Dame, but will not declare her major until after her sophomore year in accordance with the university's system. She plans to pursue law school after finishing her undergraduate degree.
Though Ogieglo is excited to leave in the fall for her new journey, she is sad to be moving so far away from her dad, who she considers one of her best friends.
"I've always been really self-motivated, but I think the reason I'm here is just my dad," Ogieglo said. "He's amazing. He taught me everything – he taught me my work ethic, everything I know. He gave me all the skills that I needed to succeed."
Ogieglo said her dad ingrained in her a passion for travel by taking her on so many road trips throughout her childhood. Now having been bit by the travel bug, she plans on doing as many exchange programs as they will let her.
This summer, Ogieglo hopes to take a couple more road trips before the final trek to Notre Dame in Indiana.
---