News > Washington
Washington may add automated cameras on highways to catch speeders in construction zones
March 1, 2023 Updated Wed., March 1, 2023 at 9:09 p.m.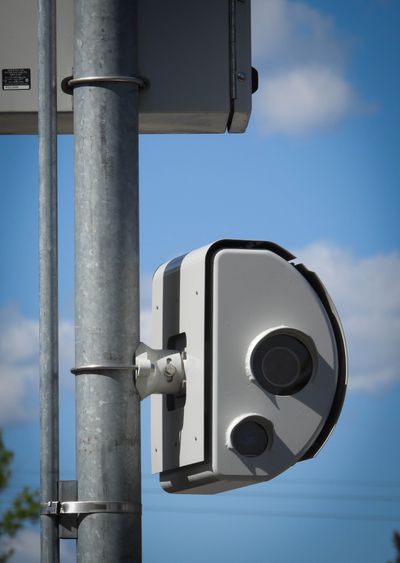 OLYMPIA – Automated cameras may be coming to work zones on state highways to catch speeding drivers.
A bill that passed the state Senate last week would allow the Washington state Department of Transportation to add automated speed safety cameras in work areas to capture speeding when workers are present. The department would be responsible for mailing notices for infractions, while Washington State Patrol would enforce them.
It's the Senate's latest attempt this session to address roadway safety. Bill sponsor Sen. Marko Liias, D-Everett, said he was motivated to sponsor the bill by his own experiences as the child of a carpenter, who was hospitalized due to workplace injuries.
"I can remember poignantly as a young boy when my father was injured on a construction site. Thankfully he recovered well," Liias said. "But the fear and the uncertainty that comes with that call is something we don't want Washington families to have to go through, particularly when their families are serving all of us."
According to a 2023 Washington Traffic Safety Commission report, 28 people died in work zones over the last three years, though the report didn't specify how many, if any, were workers. Around 20% of collisions in work zones are a result of speeding, the report said.
Mark Ottele, who has worked as a contractor in Seattle for over 20 years, said he has seen hundreds of motorists speeding through work zones and witnessed fatalities of fellow contractors while working on highways. He hopes cameras will make drivers more aware of the dangerous consequences of speeding.
"It's very troubling to me the level of acceptance that we all have and the traveling public has with the workspace of construction workers," Ottele said. "We don't act like that in an office environment, where people are throwing garbage, cussing at people, driving vehicles into buildings, injuring and killing people."
Fines for speeding in work zones vary depending on how many miles per hour over the speed limit motorists are traveling and what the posted speed limit is. In construction zones, the fine for driving up to 5 mph over the posted speed limit is $199 when the posted speed limit is over 40 mph. Exceeding the speed limit by 6 to 10 mph results in a $219 fine. Fees continue to climb depending on how fast the driver is going.
Revenue generated from speeding tickets would first be used for costs associated with implementing and maintaining the system. Remaining dollars would be used to fund traffic safety education and local DUI patrols.
The bill had bipartisan near-unanimous support in the Senate. All Senators but two voted for the bill. Sens. Mark Schoesler, R-Ritzville, and Kevin Van De Wege, D-Lake Sutherland, voted against it.
The next stop for this bill is a public hearing in a House of Representatives committee, though this has not been scheduled.
Local journalism is essential.
Give directly to The Spokesman-Review's Northwest Passages community forums series -- which helps to offset the costs of several reporter and editor positions at the newspaper -- by using the easy options below. Gifts processed in this system are not tax deductible, but are predominately used to help meet the local financial requirements needed to receive national matching-grant funds.
Subscribe now to get breaking news alerts in your email inbox
Get breaking news delivered to your inbox as it happens.
---