News > Education
Mead selects current Deer Park superintendent to head school district
March 14, 2023 Updated Thu., March 16, 2023 at 9:47 a.m.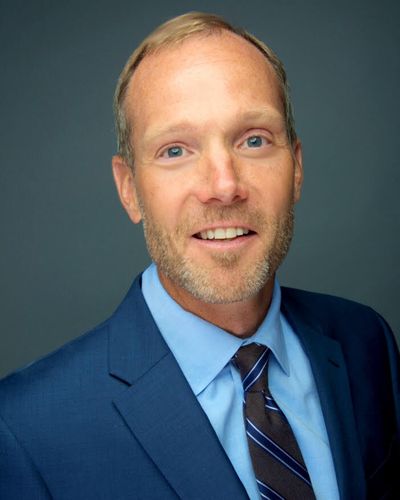 The Mead School District board of directors on Monday selected Travis W. Hanson, current Deer Park School District superintendent, to lead the district.
Mead's current Superintendent, Shawn Woodard, accepted a position at the Monroe School District.
Pending contract negotiations, Hanson will start on July 1.
"We are very excited for the future of the Mead School District under Travis' leadership," Board President Denny Denholm wrote in a statement. "After reading through our community's feedback obtained from a recent survey, working through hiring process options and reviewing previously vetted candidates for the position, it was clear to us that Travis checked all the boxes."
Having grown up in the area, Hanson is "thrilled" to return to Mead, he wrote in a statement.
"I have fond memories of my time as both a student and teacher in Mead and will work tirelessly to ensure young people continue to experience all that has made a Mead education special," Hanson wrote.
The board voted 4-1 to select Hanson, with BrieAnne Gray the only opposing vote. In a post to her Facebook page, Gray said she voted against Hanson's selection because she had pushed for the district to do a search for a new superintendent.
As an elected board member, Gray told The Spokesman-Review, she believes it's the responsibility of the board to get the best candidate for the position, and that she wanted a process in which the community could participate.
"I am deeply concerned about the opaque and closed-door process that has transpired over the last four weeks," Gray wrote to her Facebook page.
The district put out a superintendent survey to community members asking about qualities important to them in a new superintendent.
Other board members, including Michael Cannon, acknowledged a full-scale search can be important; however, the district did a large search four years ago when Woodard was hired. The board needed to make a decision quickly, and there was a good pool of candidates vetted during the last search, Cannon said, according to meeting minutes.
Chad Burchard, vice president of the school board, who was serving on the board four years ago, said the last large hiring process only yielded 15 applicants. With a number of superintendent openings in Washington state, Burchard said he doesn't think the district would get better candidates today that it did four years ago.
All board members, except for Gray, voted in support of pursuing a direct hire from the pool of candidates vetted four years ago.
Hanson was a finalist for the position then and knows the district well, having graduated from Mead High School in 1990. He returned to teach at the school in 1996. He then briefly worked at Mead's district office before starting as superintendent in Deer Park in 2013. Hanson's two daughters graduated from Mt. Spokane High School, giving him recent experience with the district.
"During his decade as a superintendent, Travis has proven himself to be well-respected Statewide," Cannon wrote in a statement. "That experience, coupled with his familiarity with the Mead community and his strong background in managing a district budget, directly aligns with the top themes from our community survey and discussions as a board."
Denholm said Hanson checked all the boxes the community was looking for based on the more than 900 survey responses the board received.
While Gray voted against Hanson, the two talked Tuesday morning, Hanson told The Spokesman-Review. Gray said she is excited and willing to work with Hanson, a sentiment she echoed on her Facebook page.
It's bittersweet for Hanson to leave Deer Park, where he was superintendent for a decade, he said.
"If there's ever a good time, being able to depart when you feel like things are in a good place – that feels really good," Hanson said.
Hanson said Mead has a "long tradition of educational excellence" that he hopes to carry forward. His goals for the first year are to connect with people in the district, from teachers, to students and parents. After gleaning a sense of the system, he plans to establish larger goals, Hanson said.
Mead, like many school districts nationwide, found its community divided over critical race theory and gender studies this fall. Cannon and Gray pushed to ban the topics from being taught in the district.
Gray opposed mandates and vaccine requirements during the COVID-19 pandemic.
That type of controversy within a district isn't uncommon, Hanson said.
"School boards have become a bit of a contentious place both locally and nationally," Hanson said. "Everyone who is stepping foot in those meetings and is sharing what's on their mind, I do really believe, that they have a desire to do what's best for kids."
Hanson hopes to "turn the temperature down a bit" by keeping kids and their needs at the forefront, he said.
Local journalism is essential.
Give directly to The Spokesman-Review's Northwest Passages community forums series -- which helps to offset the costs of several reporter and editor positions at the newspaper -- by using the easy options below. Gifts processed in this system are not tax deductible, but are predominately used to help meet the local financial requirements needed to receive national matching-grant funds.
Subscribe now to get breaking news alerts in your email inbox
Get breaking news delivered to your inbox as it happens.
---