Sports > Outdoors
Washington native documents record-setting Colorado hike in new film showing in Spokane
March 23, 2023 Updated Thu., March 23, 2023 at 9:17 a.m.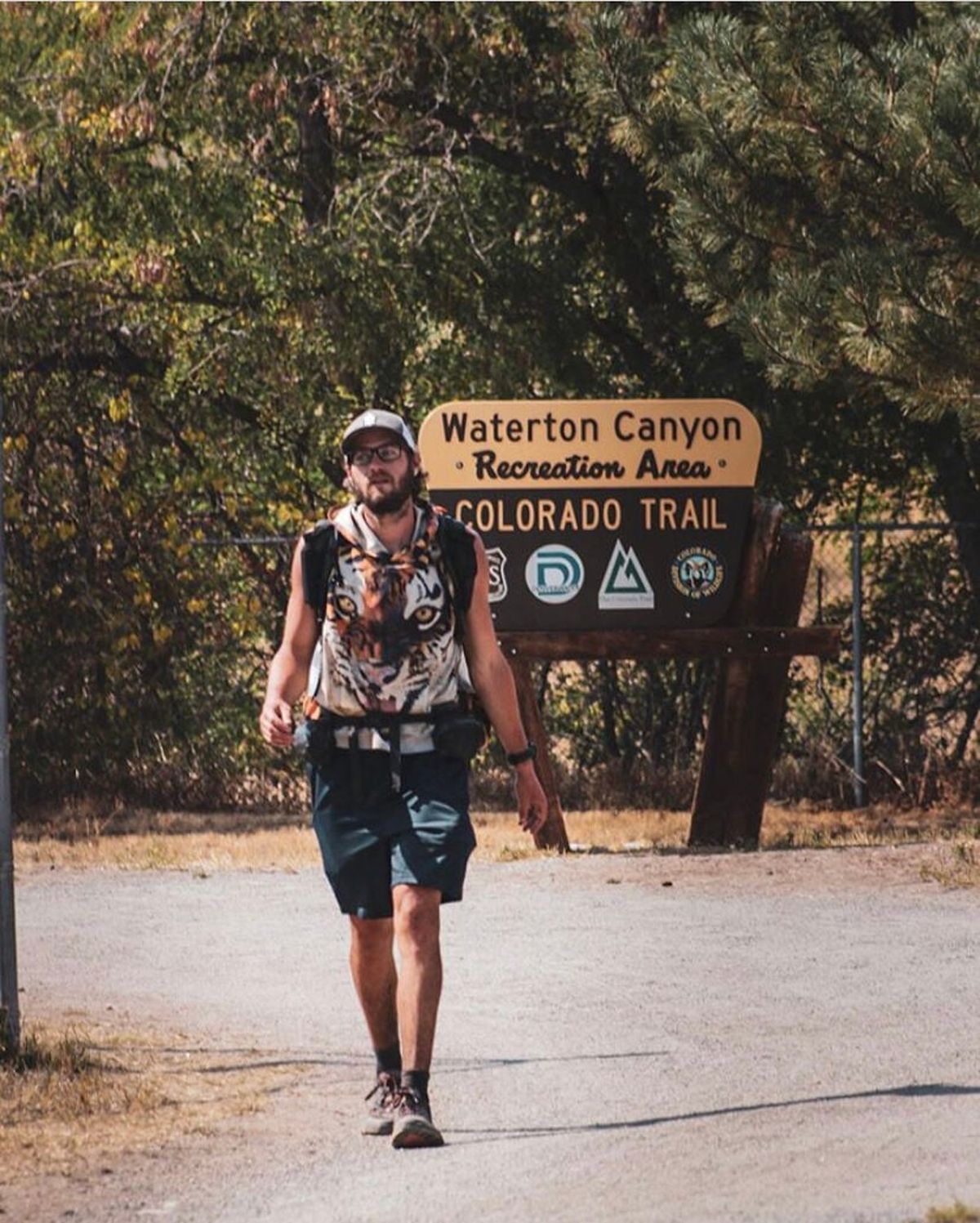 Jeff Garmire seen 50 feet from the finish of the Colorado Trail. (Courtesy of Elisabeth Tizekker)
His mind was surprisingly busy for a man who had one task: hike.
Well, two tasks: Hike quickly.
Jeff Garmire thought about food. Water. How many more miles he had to cover. The weather. Old memories, from previous hikes or from his childhood, floated up to be examined anew before fading off to wherever memories live and die.
"It seems like in those moments there is so much to think about, which is pretty funny because life is fairly simple," Garmire said.
Of course, simple doesn't mean easy.
In late August 2020, Garmire, a Washington native who lives in Bozeman, started hiking on the Colorado Trail with the intention of breaking the fastest known time (FKT) on the 486-mile trek from Durango to Denver. Nine days and 12 hours later he finished, averaging more than 50 miles a day. Toward the end of the adventure, he slept an hour or less a night. Garmire had to carry all his own food and water and could receive no outside help to qualify for the FKT. A film crew did track his movements creating a documentary about the endeavor. That film "Free Outside" will play at the Garland Theater Monday (see sidebar).
The rules of setting a fastest known time, if you can call them rules, required that the film crew had no contact with Garmire once he started the hike. In fact, Garmire said he had little to do with the preproduction, focusing instead on the logistics of attempting the FKT. As he hiked, the crew tracked him using a GPS device, leapfrogging ahead of him to film him passing. Since Garmire completed the trek, the 'rules' have changed and no film crews are allowed on FKT attempts.
The goal of the film was to show the reality, in all its blistered messiness. Garmire, who grew up in Vancouver, Washington, said this film is not a "slow march toward triumph," like so many adventure films. In fact, the roots of film started in failure.
Several years ago, Garmire was approached about making a travel-style outdoor adventure show. He started work on that, filming in Montana for the show's pilot. Midway through that process, he found out the crew hadn't been paid. He confronted the producer and ended up quitting the project.
Hankering to do something, he reached out to the crew and asked if they'd be interested in filming his attempt on the Colorado Trail. They were game and the project moved forward, culminating in the small independent film that premiered in Denver.
Garmire, who will be at the Garland showing, encourages anyone to join, regardless of whether they're thru-hikers or not.
"It's really this incredible way to have only one goal," he said.
"It's probably the only time in life where I can simplify life down to one goal."
Local journalism is essential.
Give directly to The Spokesman-Review's Northwest Passages community forums series -- which helps to offset the costs of several reporter and editor positions at the newspaper -- by using the easy options below. Gifts processed in this system are not tax deductible, but are predominately used to help meet the local financial requirements needed to receive national matching-grant funds.
Subscribe to the sports newsletter
Get the day's top sports headlines and breaking news delivered to your inbox by subscribing here.
---