A&E > Entertainment
Actor Kevin Pollak returns to standup roots at Northern Quest
March 30, 2023 Updated Thu., March 30, 2023 at 6:05 p.m.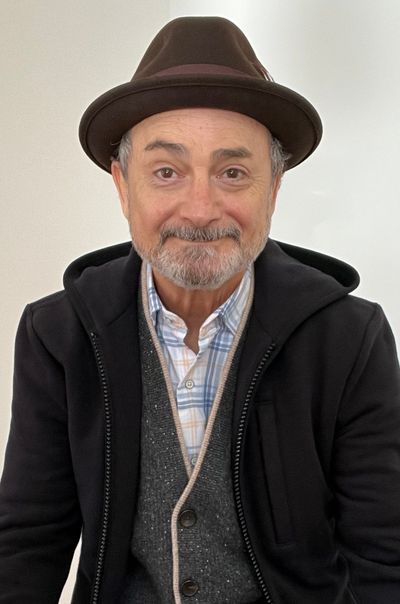 Editor's note: Kevin Polllak's performance at Northern Quest Resort and Casino on Thursday has been canceled due to unforseen circumstances, the casino said Tuesday in a news release. Ticket refunds will automatically be issued to ticket holder accounts. Those who paid cash are asked to get their refund from the casino box office. Those with questions regarding refunds are asked to call the box office at (509) 481-2800 or (877) 871-6772.
Kevin Pollak laughed when asked whether fans realize he was a standup comic long before he became an actor.
"I don't think most people know that I was a comedian before I was anything," Pollak said while calling from his Los Angeles home. "The folks in Spokane will see this article and read that I'll be coming to Northern Quest and they'll think, 'Is that actor really going to do standup? Well, that's interesting.' "
Pollak, 65, was a staple on the standup circuit during the late '70s and early '80s before he had an acting credit. The humorist had two HBO specials before he took his initial step into movies in 1983's "The Right Stuff" by providing the voice of Dwight Eisenhower.
"People forget how difficult it was to have the opportunity to do an HBO special back then," Pollak said. "That was a big deal."
Pollak cracked jokes and wowed as an ace impressionist. Pollak, who delivers spot-on impersonations of Robin Williams, Eddie Murphy and Albert Brooks, among many others, initially turned down the comic's holy grail in 1982 when he was asked to make his debut on "The Tonight Show."
"The reason I initially said no to 'The Tonight Show' was due to the protocol. I had to get to the couch in order to do impressions, which I knew (host) Johnny Carson would love. So I was asked if I had a television show or movie coming up, since that would get me on the couch. I told them that I didn't have anything coming up, but I would wait until I did. I was looked at like I came from another planet."
After Pollak was cast in Ron Howard's "Willow," Pollak made his "Tonight Show" debut in 1988 and killed while delivering a Peter Falk impersonation.
"Johnny was one of the best audiences I ever had," Pollak recalled. Johnny loved Falk and he was clutching his chest laughing when I did the impression. It was incredible. I had to impress the king."
Pollak became a Carson favorite and was invited back three times a year. It helped that the acting roles kept coming. Pollak reached another level after appearing in 1992's "A Few Good Men."
"That was an incredible experience since I got to work with one of the greatest directors, Rob Reiner," Pollak said. "The cast was unreal."
Pollak had the opportunity to work alongside Jack Nicholson, who is one of the most impersonated actors in history.
"That was cool but I never did Jack for Jack," Pollak said. "Jack worked 10 days on the film and he made $5 million. I asked Jack what it was like to make half a million a day. I said, 'Does that make you hit the snooze button for an 10 extra minutes or extra excited to get to the set?' Jack laughed."
After Nicholson was finished, there was a scene in which the judge in the movie, played by J.A. Preston, was filmed speaking with Nicholson, who was not in the frame. "I volunteered to do Jack's lines if it would help J.A., who said it would be very helpful," Pollak recalled. "So while the camera focused on J.A, I did my Nicholson impersonation. After Rob Reiner looked at the dailies, he told me that he couldn't tell the difference between Jack's voice and my impersonation. That was the greatest compliment I ever received in regards to my impressions."
After "A Few Good Men," Pollak received many offers. "I think I said 'yes' to all of them," Pollak said while laughing. "I must have done 40 films during the '90s and only six of them were any good."
Pollak co-starred in the quirky, powerful and critically acclaimed "The Usual Suspects."
"That film was lightning in a bottle," Pollak said. "None of the actors were famous yet. The film was turned down by 26 different financiers. It was the best script any of us read to that point. That movie was so great that Stephen Baldwin was really good in it."
Pollak sells himself short. More than six of his '90s movies were very good. Such lauded films as "Avalon," "Casino," "Canadian Bacon," "Buffalo '66," "LA Story" and "That Thing You Do!" are on his '90s résumé. And then there is "Grumpy Old Men" and "Grumpier Old Men." "Those films with Jack (Lemmon) and Walter (Matthau) were a joy to do," Pollak said. "I was the straight man to those legends, which was fine. But when people see me in the 'Grumpy Old Men' movies, they're surprised that I'm a comedian."
Expect Pollak to deliver humorous anecdotes and impressions when he performs at Northern Quest. "I have a million stories but they have to be funny stories since I'm a comedian," Pollak said.
Pollak has been so busy that it's been difficult for him to find time for comedy. Pollak has co-starred in the hit series "The Marvelous Mrs. Maisel." The fifth and final season will debut April 14 on Amazon Prime.
"'Mrs. Maisel' is easily the greatest so-called job I've ever had," Pollak said. "I've been in some highfalutin movies over the years and haven't done much TV, but this show has been an absolute joy. The cast gets along on such an absurd level."
The quirky show about a housewife turned comic during the era of Lenny Bruce has won 20 Emmys and its popularity peaked during its fourth season. "But even with all of that, the creators of the show don't want to overstay its welcome," Pollak said. "We have to live with that but it's been an amazing run. I'm so proud of the show. The writing is almost otherworldly. It's just that good. And then there is the cinematography. Every show looks like a movie."
The silver lining for Pollak is that there is time for stand-up and other projects. "I'm in a great place right now," Pollak said. "I have the opportunity to do these shows. There's an audience out there for these stories and I'm having such a great time sharing my unique experiences."
Local journalism is essential.
Give directly to The Spokesman-Review's Northwest Passages community forums series -- which helps to offset the costs of several reporter and editor positions at the newspaper -- by using the easy options below. Gifts processed in this system are not tax deductible, but are predominately used to help meet the local financial requirements needed to receive national matching-grant funds.
Subscribe to the Spokane7 email newsletter
Get the day's top entertainment headlines delivered to your inbox every morning.
---