'Phantom cat shaver' is targeting pets in Britain, and no one knows why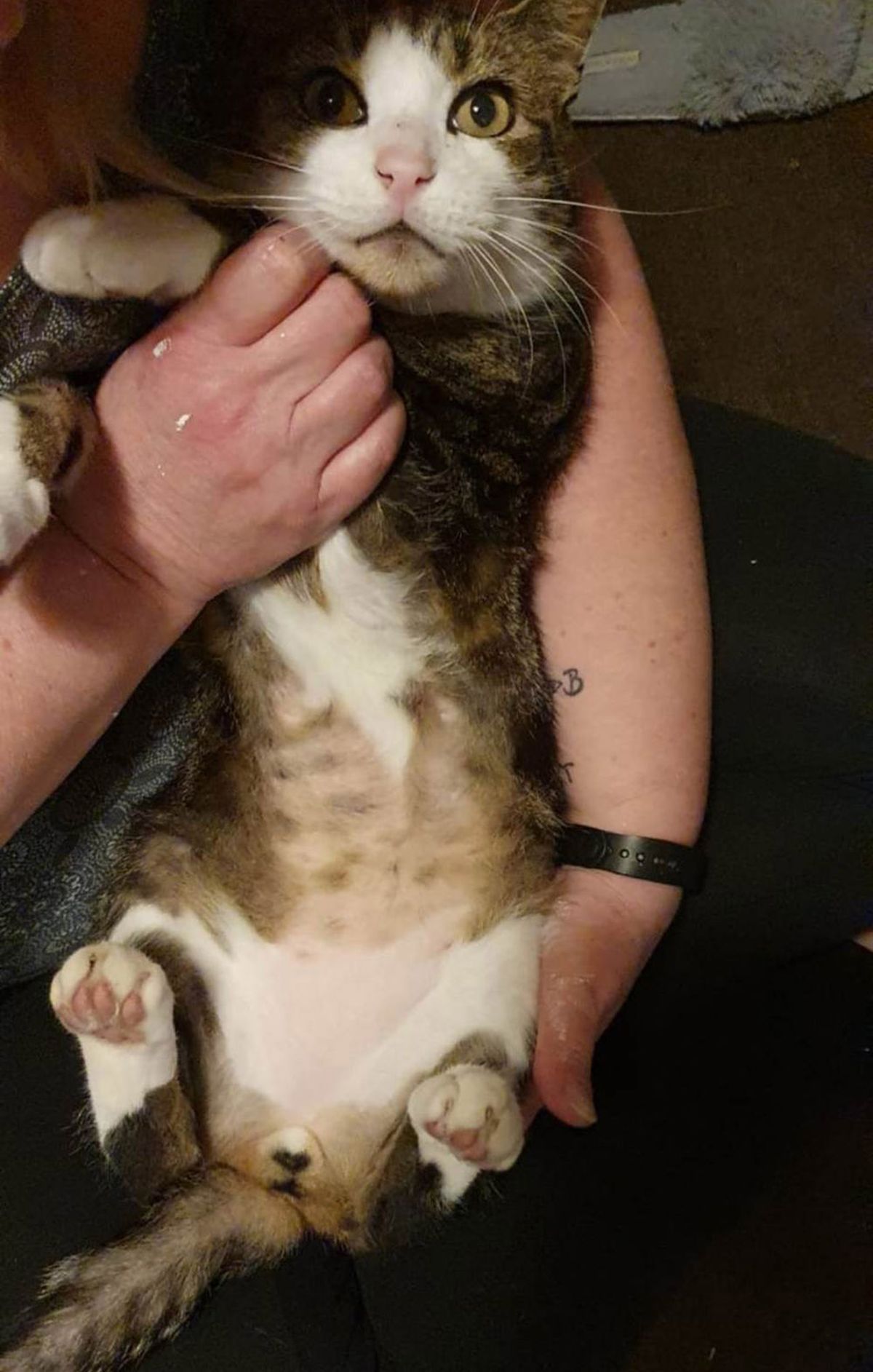 LONDON - Cat owners in England are facing a "weird" and "unsettling" problem: Someone, somewhere, is targeting their pets and randomly shaving off parts of their fur.
Emma Collins first noticed something disturbing when her cat named Goose returned after a day out exploring the streets of the seaside town of Whitstable. Straight down the middle of the rescue tabby's forehead was a thin, precisely shaven line, leaving her skin exposed.
While the cat seemed otherwise unharmed, Collins described the incident as unnerving. "It was weird … it was almost like someone was sending a message - it was unsettling," she said in an interview Thursday. "If you can shave a cat, what are you going to move onto next?"
At least 80 pets have reportedly had chunks of their fur sliced out since last year, according to an animal charity that is mapping out the attacks to help warn concerned owners. The strange incidents have received national coverage, with British media dubbing the unknown perpetrator the "phantom cat shaver."
The vast majority of attacks have been reported in the southern county of Kent, although the organization has also recorded attacks in London and as far north as Aberdeen, Scotland.
On social media, concern is growing in local Facebook groups, which are saturated with comments from worried owners and images showing the felines with bald patches. Some cats have been shaved on their legs, others on their backs or stomachs.
Some pet owners online have described their cats being injured - while some who do not appear to be physically harmed by the attacks still appear to be more anxious or afraid of people.
"My cat came back with a missing claw when he was shaved and wouldn't let anybody touch him for days when he came home," one user wrote.
In the United Kingdom, it is common to let cats go outside to enjoy the fresh air and roam freely - about 70 percent of U.K. cats are thought to have access to the outdoors. But the attacks are also leaving people more anxious now, with many owners in Kent now saying they will keep their pets inside.
The Royal Society for the Prevention of Cruelty to Animals (RSPCA), a British charity dedicated to animal welfare, said Thursday that cats were particularly vulnerable because of their tendency to explore neighborhoods.
"We would urge any owners whose cats have been victims of the shaving to book an appointment with their vet. A veterinary examination will determine if that cat has experienced any physical injuries, be it cuts and abrasions from the shaving or other injuries as a result of being held down," Samantha Watson, scientific officer and cat expert at the RSPCA, said in an emailed statement.
"Cat owners should also consider reporting the incident to the police as shaving a cat could be deemed as criminal damage," Watson added.
Kent police said people can report matters regarding animal welfare to law enforcement or the RSPCA. "Where we receive a report, our officers will liaise with this charity, who are the lead agency for investigating incidents involving cruelty or harm to animals," the police department said in an email to The Washington Post on Thursday.
It is not clear if the reported incidents break any laws. Under U.K. animal welfare legislation, it is an offense to "cause unnecessary suffering" to commonly domesticated animals.
Natasha McPhee, who runs Kent-based charity Animals Lost and Found, said Thursday that the attacks were "cruel and senseless."
"Not only is the cat being handled by someone they don't know, they are having to be held by them for a period of time for these shavings to be done," McPhee said in an email. "This causes unnecessary stress to the cats."
McPhee speculated that, given the scale of the attacks, more than one person may be to blame.
"In all honesty I can't imagine all cases are done by one individual," she said.
Rescue cat owners have described the attacks as particularly upsetting when it leaves their cats even more anxious than before. The owner of George, a rescue cat left with a zigzagged chunk of fur missing, told local media she "was so angry that some nasty human had decided to shave my cat" because he was now "even more skittish towards people."
Collins considers herself lucky that her tabby, Goose, despite being shaved, isn't emotionally scarred and is still "super-duper friendly."
---