In full bloom: Early heat brings out the flowers and breaks records throughout the Inland Northwest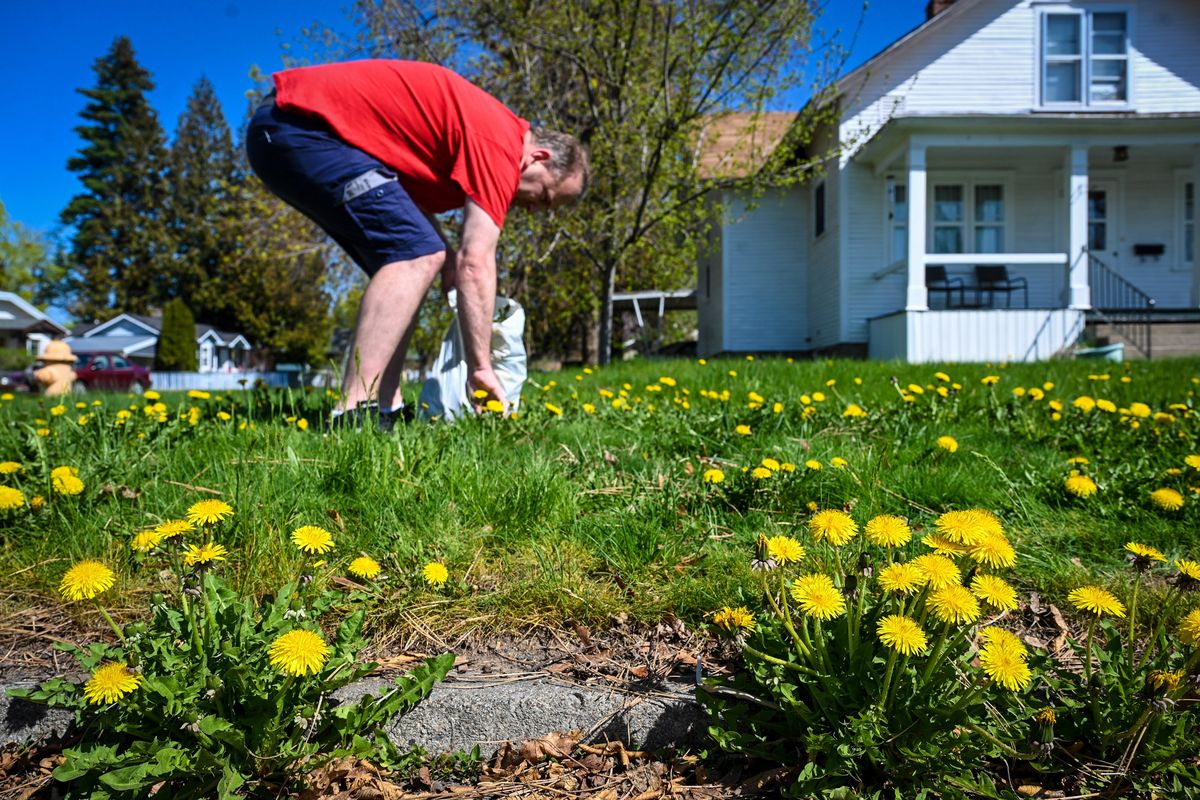 " You just need to really watch your plants and check on them every day." Julie McElroy WSU master gardener volunteer
Temperatures in the 80s swept through the Inland Northwest on Tuesday, breaking a record more than a century old in Spokane for the day, according to the National Weather Service.
Spokane reached a high of 85 degrees, breaking the record for the day of 82 degrees set in 1900, the National Weather Service said.
The hot, sunny weather over the past few days has had a rapid blossoming effect on flowers throughout Spokane, which is "not the best" for flowers and gardens, said Julie McElroy, a WSU master gardener volunteer.
"If you wanted the best weather, you'd want it to get slowly warmer and have some clouds and rains, but how often do you get perfect weather?" said McElroy, who recently lost some herbs and celery starts she was growing in her greenhouse due to the heat.
McElroy recommended paying special attention to gardens during the hot days, giving additional water to plants that need it and even providing a cover from the sun.
"You just need to really watch your plants and check on them every day," she said.
The sudden hot temperatures this early into spring are not unlike the sudden cold wave that struck the region in midfall, McElroy said.
More record-breaking weather is expected between central Washington and North Idaho on Wednesday and Thursday, before a sudden cooldown brings more moderate temperatures back to the region on Friday. Temperatures in Spokane on Sunday are expected to reach a high of 58 for Bloomsday.
Tuesday was expected to be the hottest day of the week.
Other records that were broken Tuesday include: 88 degrees in Coeur d'Alene (84 in 1931) and 88 degrees in Sandpoint (81 in 1939), according to Steven Van Horn, meteorologist at the weather service.
Records were also expected to break on Wednesday in Moses Lake with 86 degrees (85 in 2016) and on Thursday with 82 degrees in Sandpoint (82 in 1980).
The hot weather is a result of an "upper-level lull" over California that was traveling north, weather service meteorologist Robin Fox said. An area of high pressure traveling west over Montana and North Idaho was also expected to bring the chance of thunderstorms, similar to the one on Monday night, through Thursday, she said.
The system is expected to lift by Friday.
Rain and potentially additional thunderstorms are expected over the weekend, Fox said. The weather service is also monitoring local rivers for flooding, said Fox, who is also a hydrologist.
"All of this warming has prompted a lot of snowmelt, so we're seeing rises on many of the small streams on the rivers," she said. "There's a lot of cold water on those streams. They're running fast and they're really cold."
The weather service is monitoring the Coeur d'Alene River, St. Joe River at St. Maries and Kettle River. None of the rivers was flooding as of Tuesday, but there were flood watches, Fox said.
Reporter Garrett Cabeza contributed to this article.
---