U.S. retail sales, producer prices jump on rising energy costs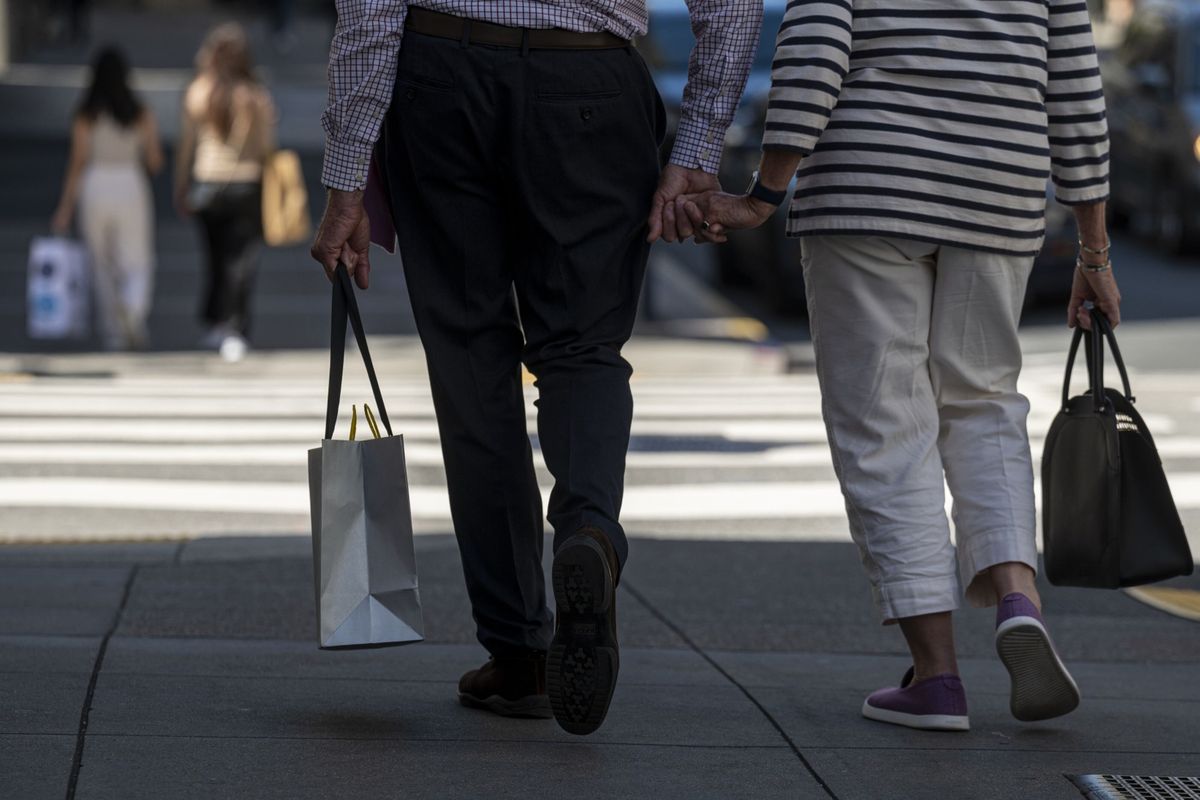 U.S. retail sales and producer prices both rose in August by more than forecast, driven by higher fuel costs that risk tempering household spending and keeping inflation elevated.
The value of total retail purchases increased 0.6% from July following downward revisions to the prior two months, Commerce Department data showed Thursday. Excluding gasoline, sales climbed a more modest 0.2%.
A separate government report showed the producer price index for final demand increased 0.7% from a month earlier.
The cost of gasoline surged 20%, accounting for much of the gain. Excluding energy, the wholesale inflation picture was more favorable.
The reports, coupled with consumer inflation data on Wednesday showing an underlying price measure rose more than forecast last month, indicate U.S. households are feeling the impact from higher costs.
That said, consumers have remained remarkably resilient in the face of these head winds.
While normalizing supply chains and a slowdown in many economies abroad have generally helped alleviate inflationary pressures at the wholesale level, rising oil prices threaten to unravel some of that progress.
On an annual basis, the PPI accelerated for a second month following a year-long downward trend.
The figures keep open the possibility that the Federal Reserve will raise interest rates again this year, following an anticipated decision next week to leave borrowing costs unchanged at a 22-year high.Other data on Thursday showed filings for unemployment insurance remained low last week, a sign businesses remain reluctant to let go of workers.
"While consumption has been more resilient than anticipated so far this year, the case for a slowdown is building," Michael Pearce, lead U.S. economist at Oxford Economics, said in a note.
"More broadly, the renewed rise in gasoline prices is hitting real incomes at a time when slowing wage growth, hours worked and payroll gains are pressuring income growth."
The retail sales figures, which aren't adjusted for inflation, showed purchases rose in most retail categories last month, but the gains were more moderate in several areas.
So-called control group sales – which are used to calculate gross domestic product and exclude food services, auto dealers, building materials stores and gasoline stations – rose 0.1%, the smallest advance in five months.
Consumers are coping with higher prices, particularly those at the gas pump, but some are relying on credit cards and savings to do so.
A moderation in the pace of hiring plus the imminent resumption of student-loan payments represent risks to spending going forward.
Other energy categories that increased last month included jet fuel, diesel and heating oil. Within services, residential real estate, truck transportation of freight and wholesaling of machinery and equipment also rose.
---