Spokane Fire Department hosts fifth-annual Junior Firefighting Academy to educate families on fire safety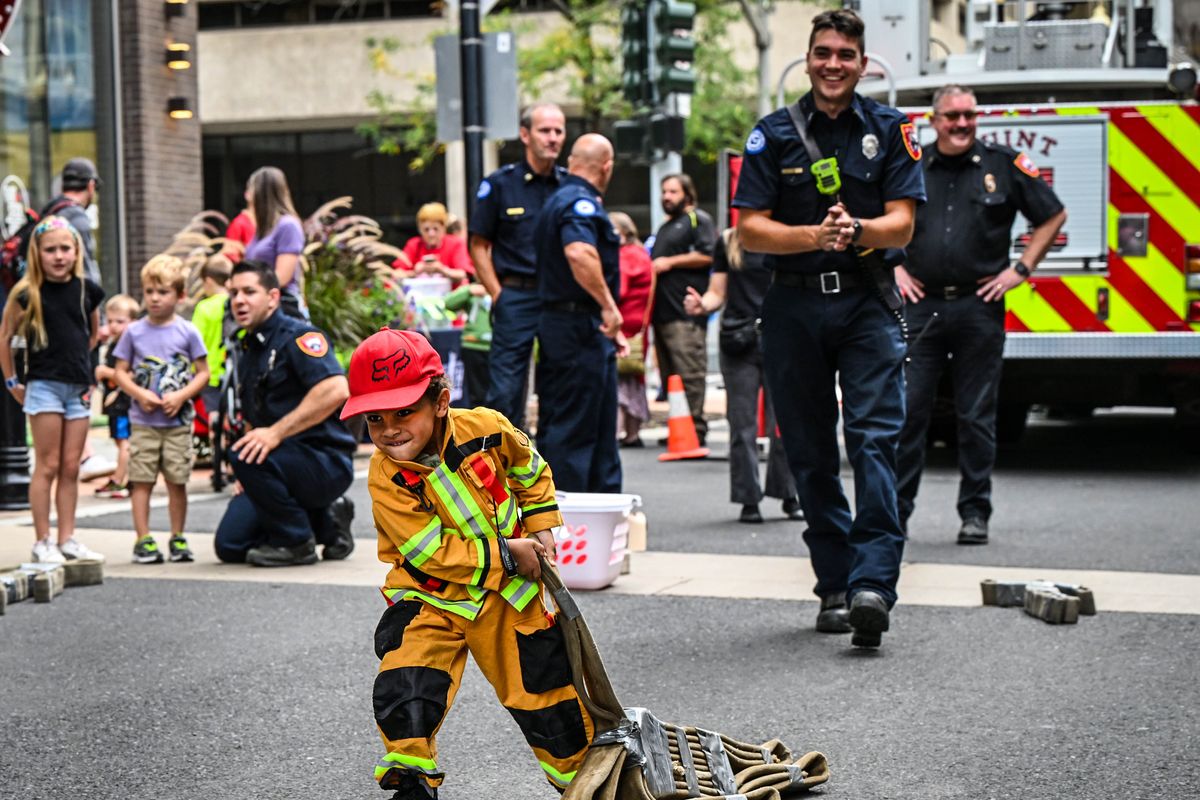 If a fire were to have started downtown Sunday, rest assured dozens of newly appointed junior firefighters would have been on the scene in an instant.
At least, that's what the kids who attended Spokane Fire Department's fifth-annual Junior Firefighting Academy may think. Pint-sized trainees earned a sticker badge and certificate after running through an obstacle course: dragging a fire hose, swinging a mallet, spraying water, crawling through a tunnel and sitting at the helm of a fire engine.
Royal Daniel, 4, said he was excited about "going on the firetruck and going on the ladder, all the way up there."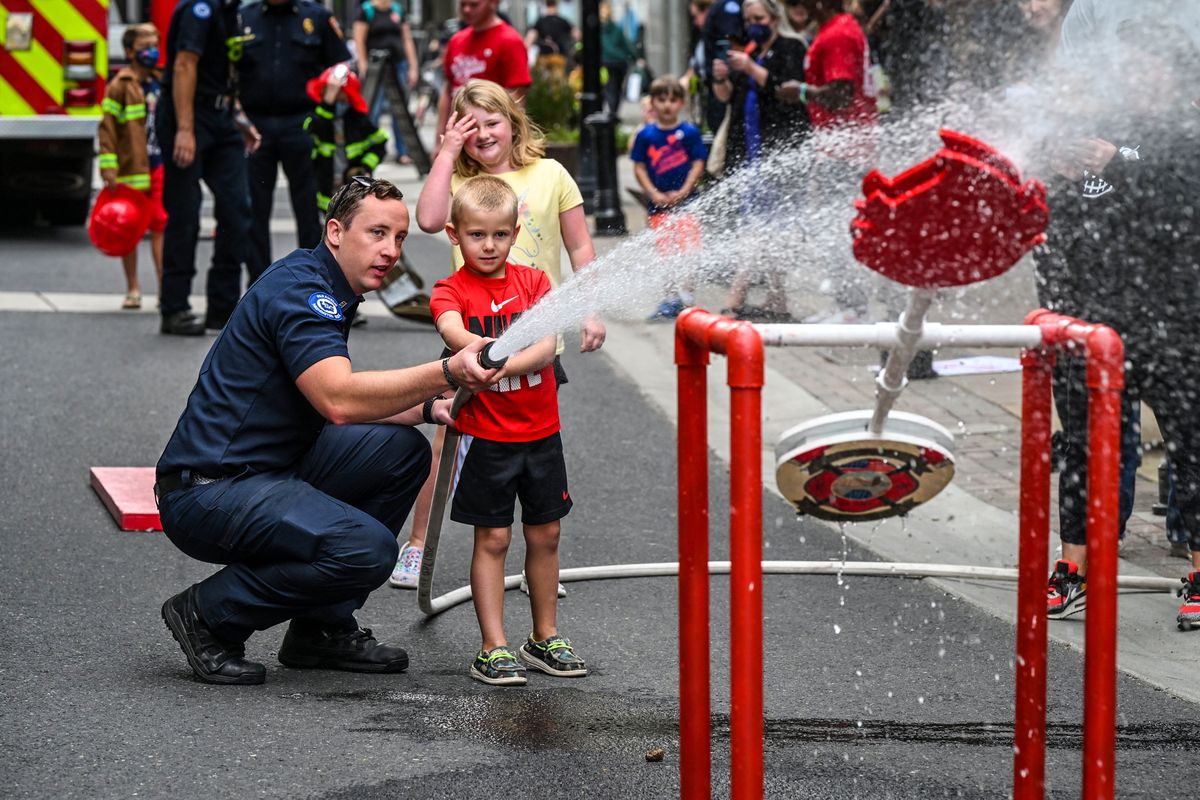 Unperturbed to learn kids weren't invited to climb the ladder that extended many dizzying meters above the engine, Royal grinned ear-to-ear during his junior firefighter training. Clad in a tiny yellow firefighter's uniform, Royal is already a safety expert in many areas.
"You have to be safe," Royal said. "That's why you have to wear a helmet to ride a scooter and a skateboard and skate in the street."
The department hosted the event in partnership with Safe Kids Spokane, Downtown Spokane Partnership and River Park Square to engage the community through hands-on activities and education in often risky realms of fire, CPR, booster seas and poison control with Mr. Yuk.
"If anything that can hurt a kid is predictable, it's preventable," said Fire Chief Brian Schaeffer. "So what we try to do is take those top threats to kids and give them an opportunity to have some hands-on learning."
The function also serves as a recruiting event. After sitting in the engine and getting a free stuffed unicorn, which she named Sparkles, 4-year-old Laela Shelton added firefighter to her list of prospective career paths.
"Doing the water hose" was her highlight of the day. After her thorough training, Laela feels she's ready to take on a fire, she said holding Sparkles to her chest.
The brainchild of Jamie McIntyre, community risk reduction manager with SFD, the event started as a way to engage with families.
"Some of the risk factors with children being younger and being so dependent upon the caregivers in their lives, it's important for us to have that stuff in their face," McIntyre said. "Firefighters are trusted community helpers and so we are a great avenue to get that message out, for kids to do something fun and for parents to learn some safety."
---