'A powerful game': In the wake of fires, Riverside versus Medical Lake high school football fosters unity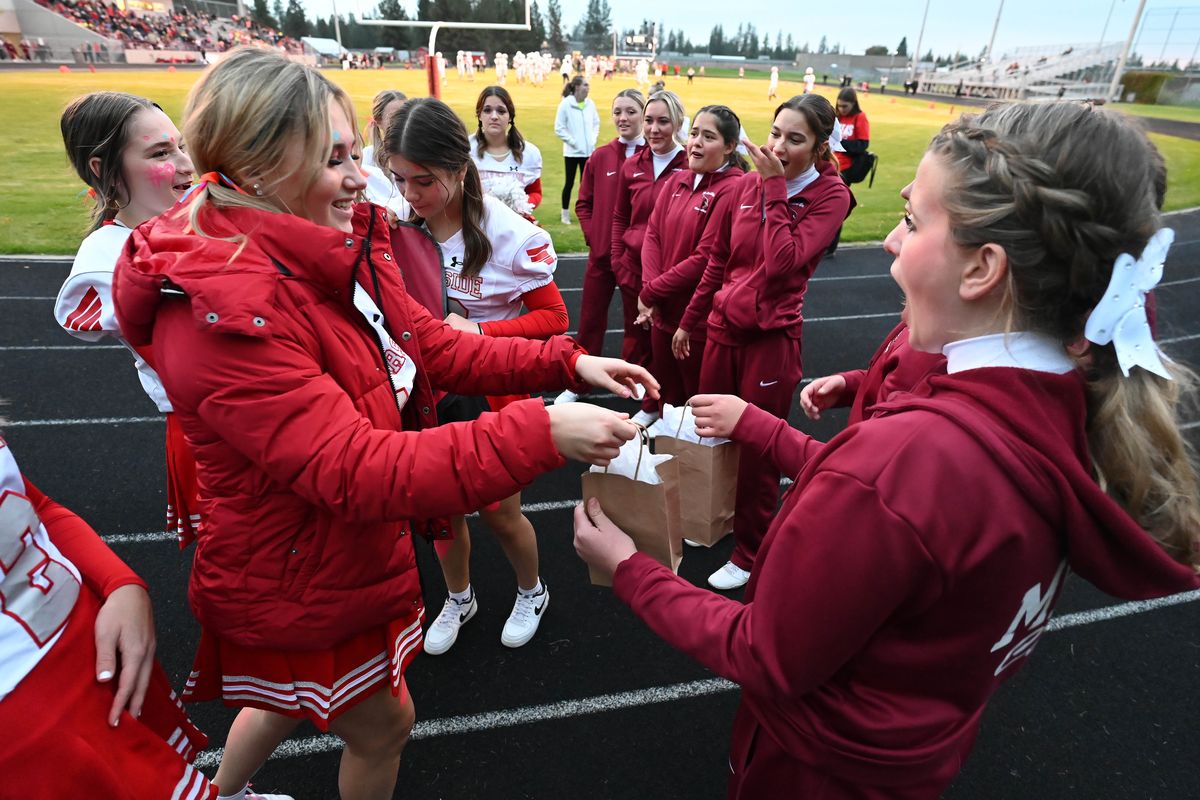 Lined up like soldiers, the cheer squads of Riverside and Medical Lake high schools stand parallel, facing each other under the shadow of the goalposts at Riverside's homecoming football game Friday evening.
With neon ribbons tied in their pigtails and dots painted on their faces, the Riverside Rams stand in their classic red and white skirts to face the intimidating lineup of Medical Lake Cardinals in maroon tracksuits.
Though it's the Rams homecoming game with a lot on the line, there's no palpable animosity from either side.
Riverside girls grin through braces and aren't shy to break bread with the enemy; rather than bread, it's brown paper goodie bags full of candy and homemade sweets.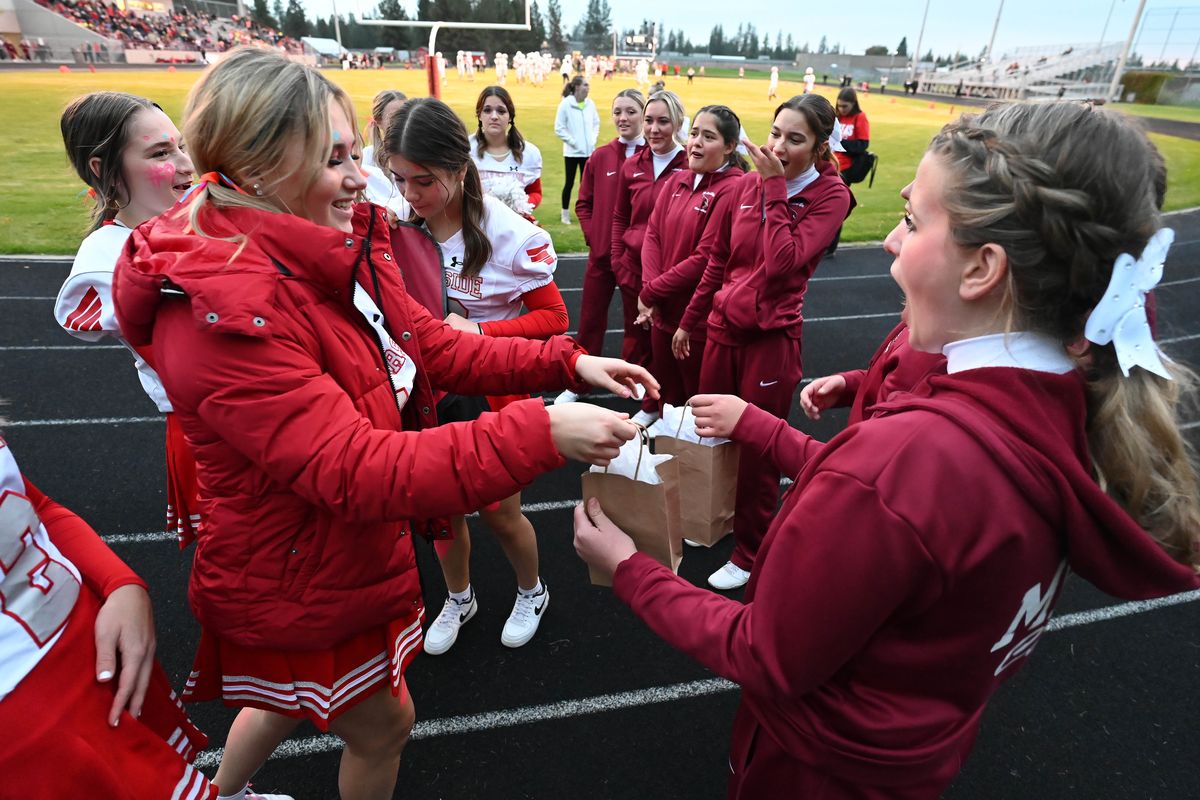 The team made goodie bags for their guests, a symbol of unity between the schools whose communities were devastated by the Gray and Oregon Road fires that blackened a collective 21,000 acres and engulfed over 700 structures in August.
"Even when you're coming together as more of rivals, it's more important to come together as a community," said cheer coach Hannah Heilman, a Riverside grad .
"Becoming friends first, making sure we're leaving as friends and then fighting it out on the field and then still making sure we maintain our friendship after that – it's really important."
The Friday night lights of Riverside's football games have become the setting for fundraising to support fire victims. The school's inaugural football game became a community spirit event, which funneled $50,000 into the coffers of the Elk community wildfire fund.
At Friday night's game, the school continued to sell T-shirts and had QR codes posted so that the fundraising could continue.
Though newly illuminated by the fires, the community has always gone hard for its high school football. Cheerleaders from both ends of the field are eager to do what they do best.
"I feel like we're all going to bring it up. Just because we know that the mood was down, we can all help bring it up by being cheerful," said Cidney Smith, a senior cheerleader at Medical Lake.
"We're going to be a little more amped up, more stunting, more crowd talking, just more energized and getting the people excited," said Medical Lake cheerleader Jessa Gonzalez, a senior who has begun mourning her last cheer season.
Before kickoff, Riverside's booster club hosted a tailgate; kids played cornhole and tossed the football back and forth while cheerleaders painted each others' faces in neon hues, the theme for the homecoming game.
The scoreboard ticked down minutes to kickoff and players ran lines on the turf while cheerleaders practiced stunts on the sidelines, but both teams admitted the rivalry was less fierce this year given the circumstances.
"I don't see it increasing competition. It might be more opposite, it might be more us coming together, being with each other more," said Trinity Shull, Medical Lake cheerleader.
"I just think it's a good way to come together after everything that's happened," Riverside cheerleader Megan Luttrell said. "It's always a competition, but it's mostly going to be coming together. If it is competition, it's going to be like spirited competition."
---