Meta rolls out higher-priced Quest 3 headset, just ahead of Apple's Vision Pro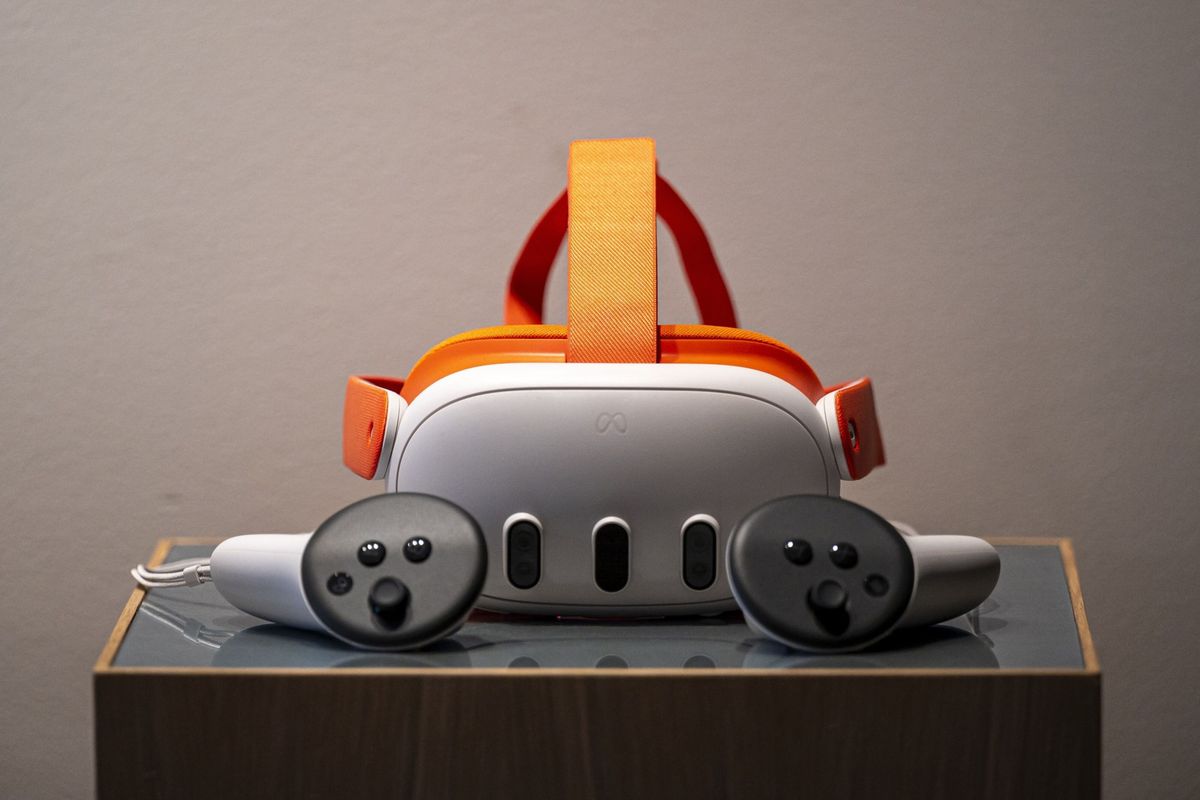 Meta Platforms is introducing its latest lineup of head-worn devices, staking fresh claim to the virtual- and augmented-reality industry just ahead of Apple pushing into the market.
The company officially unveiled the Quest 3 headset on Wednesday, raising the price by $200 to $500, at its annual Connect developers conference.
It also introduced second-generation smart glasses that it developed with luxury sunglass maker Ray-Ban.
The Quest 3, which was previewed by Meta earlier this year after Bloomberg published a hands-on review of the device, offers improved performance over the Quest 2 from 2020.
It also marks a pivot from VR to mixed reality, which melds virtual and augmented reality.
It's a high-stakes moment for Meta's hardware business. Though the company has dominated VR goggles for years, Apple is poised to release its Vision Pro headset in the coming months, setting up a showdown.
Like the Quest 3, the Vision Pro is a mixed-reality headset – though one with exclusive Apple technology and content.
The Vision Pro will have Apple's marketing muscle behind it, but also a much higher price: $3,499.
In addition to the competitive pressure, Meta also has struggled
---