Washington takes steps toward electronic licensing for hunters, anglers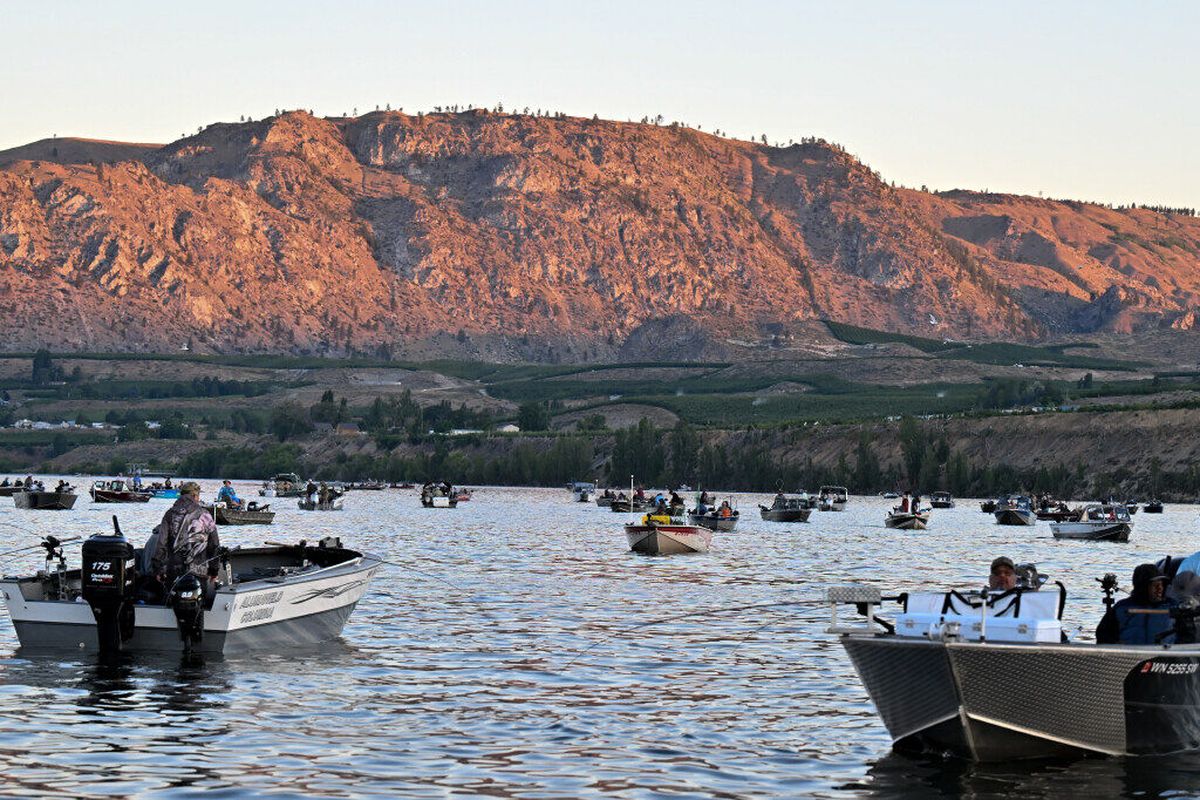 Mobile licensing for hunters and anglers appears to be on its way to Washington.
The Washington Department of Fish and Wildlife announced Thursday that it's taking public comment on rule changes that would pave the way for electronic hunting and fishing licenses, tags and catch reporting using an authorized mobile app.
The changes would allow hunters and anglers to use their cellphones to store and show their licenses and game tags, and to report the harvest of fish, shellfish and game animals.
WDFW said in a news release that using the mobile licensing system would be optional but should "make it easier and more convenient for hunters and anglers" to record their harvest and provide a different option for showing licenses when prompted.
WDFW is taking public comment on the proposal until Oct. 24.
Ben Anderson, a spokesman for WDFW, said in an email that work to develop the mobile app is underway.
He said it would undergo extensive testing, and that while there's no firm timeline, WDFW expects to launch the system "sometime in 2024."
"We know this is a commonly requested feature among hunters and anglers, and hope that this electronic licensing option will offer a convenient way to have your license at all times without having to carry a physical copy, as well as improve harvest reporting," Anderson said.
Similar digital options are available in other states. In Idaho, hunters and anglers asked to show their licenses have been able to display digital copies – for example, a photo of it stored on a mobile phone – for at least a decade.
In 2020, the state launched an app version of the license. The state still requires big game hunters and those harvesting fish to use physical tags.
In Montana, digital copies of fishing licenses have been acceptable for several years. The state also now allows electronic carcass tags for hunters who kill big game animals. The e-tag system began last year, said Morgan Jacobsen, a Montana FWP spokesman.
In Washington, hunters and anglers have long been able to purchase licenses online, but they're required to carry hard copies and report their harvest on physical tags, which they receive in the mail several days after their purchase. Electronic reporting has been available for hunter harvest reports and crab catch records.
Anderson said WDFW has talked about developing mobile licensing for years. The agency got legislative approval and funding for developing the system in 2022, which allowed it to move forward.
In January, WDFW filed a notice announcing that it was considering changing its rules to allow mobile licensing. In September, it filed a notice detailing the various rule changes and opening public comment on the proposal.
Under the proposal, the forthcoming mobile app would be the only digital option for hunters and anglers to display their licenses – photos or PDFs displayed on a phone wouldn't be allowed, Anderson said. Paper copies of licenses and tags would still be available.
The September notice said developing the digital licensing option would make it easier for hunters and anglers to comply with the requirement that they carry licenses while hunting or fishing.
It also said it would aid in the reporting of information on what animals had been taken by an individual hunter.
Marie Neumiller, executive director of the Inland Northwest Wildlife Council, said the harvest reporting aspect is important.
That data informs decisions WDFW makes in managing the state's wildlife populations.
"Any tool that makes harvest reporting easier, more convenient, is a win," she said.
She added that some INWC members have seen similar systems work well in other states and support Washington moving toward a mobile option.
"I think it's going to be a great opportunity for people," she said.
---