Anton Watson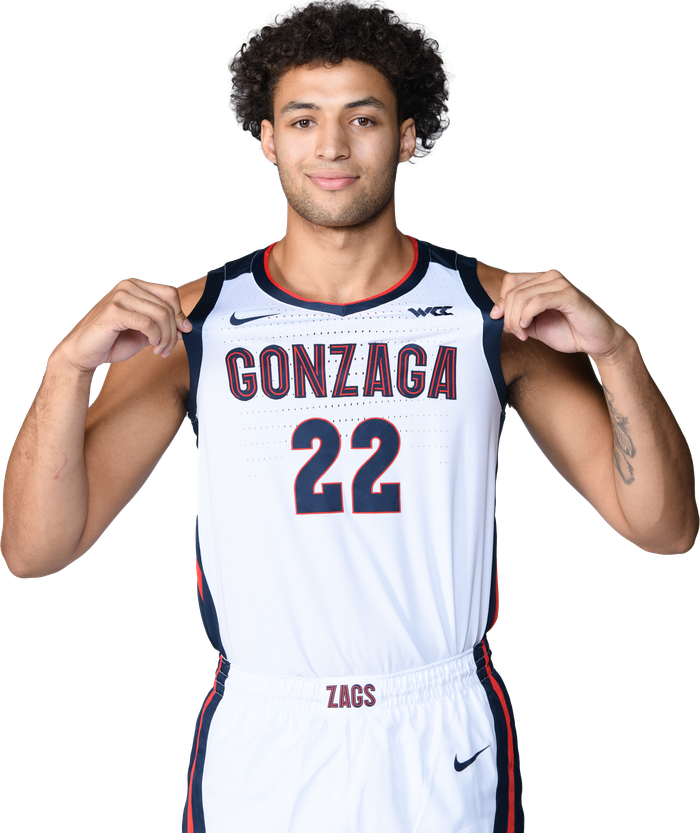 Jersey: 22 Position: F
Age: 21 Height: 6-8 Weight: 225
Hometown: Spokane, Washington, United States
Birthdate: Oct. 6, 2000
Bio: Led Gonzaga Prep to a pair of 4A state championships. Named Associated Press and Seattle Times All-State Player of the Year in 2018 and 2019. Two-time state tournament MVP. Two-time Greater Spokane League MVP. Scored 33 points as a senior in state championship win over Mt. Si. Averaged 21.6 points, 7.1 rebounds and 3.8 assists as senior. Nominated for McDonald's All-American game. One of the last cuts from Team USA's U19 World Cup squad. Averaged 21.9 points and 8.2 rebounds as a junior, helping G-Prep to 27-0 record. No. 48 in 247sports' composite rankings for 2019 class.
Jr.

Scouting report:
Proven veteran has been a well-rounded skill set that could make him a full-time starter for Bulldogs in year three, but will need to show more consistency on both ends of the floor.
So.

Scouting report:
Moved into a more significant role at the beginning of the season, gradually upping his scoring average as the season progressed. Played in every game and started in 17 of first 18. Scored a season-high 23 against Portland on Jan. 9 and grabbed 10 rebounds against Pacific the next game. Was perfect from field (7 of 7) in NCAA Tournament opener against Norfolk State, scoring 17 points with seven rebounds. Had seven double-digit scoring efforts, averaging 5.7 points and 2.8 rebounds.
Fr.

Scouting report:
Played in 15 games and started five times. Averaged 4.9 points and 3.1 rebounds in 14.7 minutes. Shot 53.% (28 of 52) from the field. Missed the final 14 games of the season with a shoulder injury.
Anton Watson
News

UPDATED: Tue., March 30, 2021

Sports > Gonzaga basketball

UPDATED: Mon., March 22, 2021

Sports > Gonzaga basketball

UPDATED: Tue., Feb. 16, 2021

Sports > Gonzaga basketball

UPDATED: Sun., Jan. 10, 2021

Sports > Gonzaga basketball

UPDATED: Wed., Dec. 23, 2020

Sports > Gonzaga basketball

UPDATED: Thu., Jan. 16, 2020

Sports > Gonzaga basketball

UPDATED: Thu., July 23, 2020
Photo gallery