Wed., Feb. 26, 2014, 11:52 a.m.
Two events on steps at same time: Candidate announcement, prayer vigil for GLBT…
In an odd juxtaposition, two events are happening simultaneously on the state Capitol steps this noon hour – fifteen members of the Interfaith Equality Coalition, including members of local clergy, are holding a silent prayer vigil "in solidar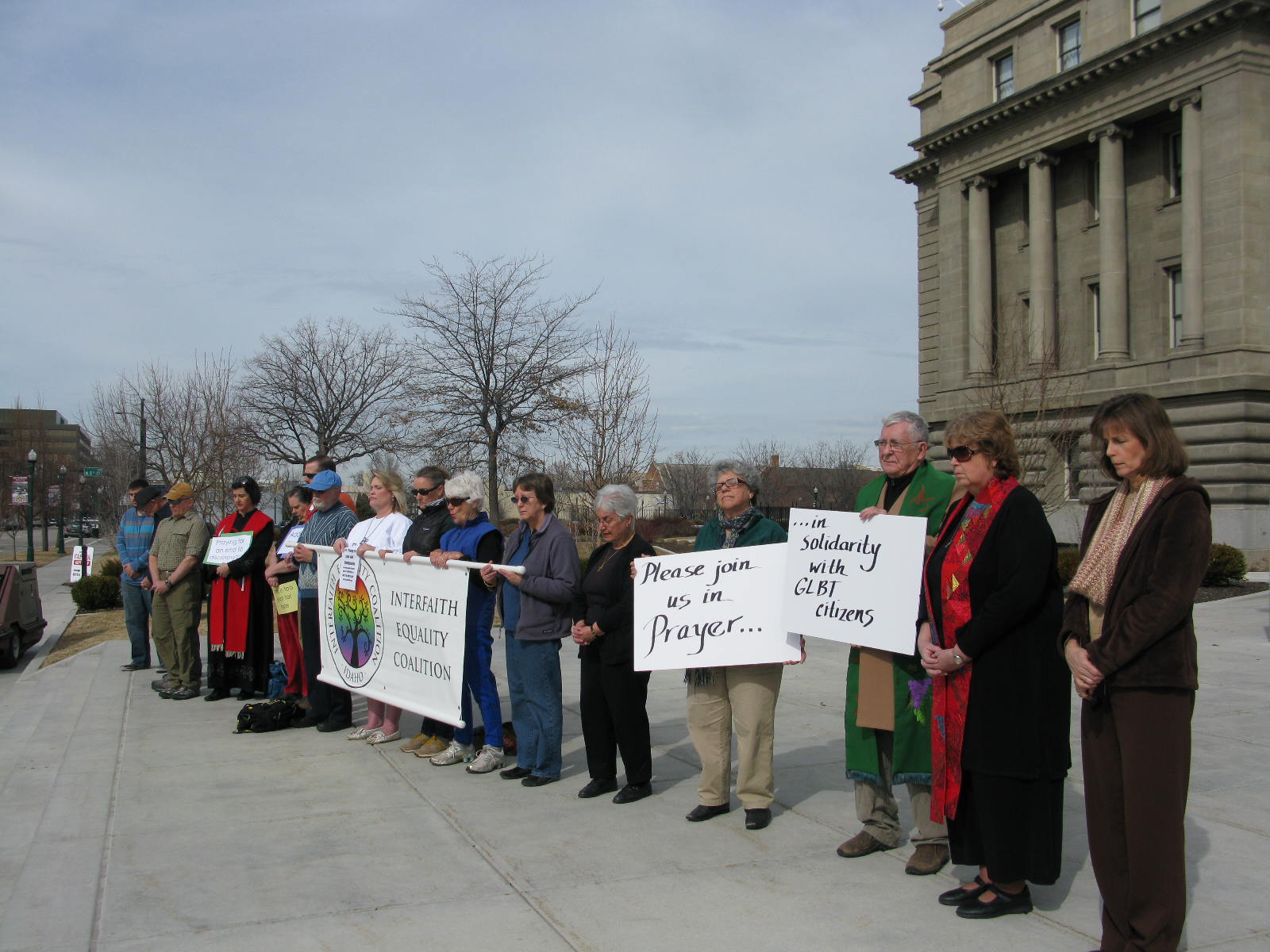 ity with GLBT citizens," and William "Breck" Seiniger, a Boise attorney in dark suit and suspenders, is announcing his candidacy for the Idaho Supreme Court to a small gathering of supporters.
The vigil participants, heads bowed, are standing quietly, with a sign saying, "Please join us in prayer." That follows a silent walk through the lower level of the Statehouse yesterday by more than 100 "Add the Words" supporters who carried photocopied pictures of a gay teen from Idaho who committed suicide.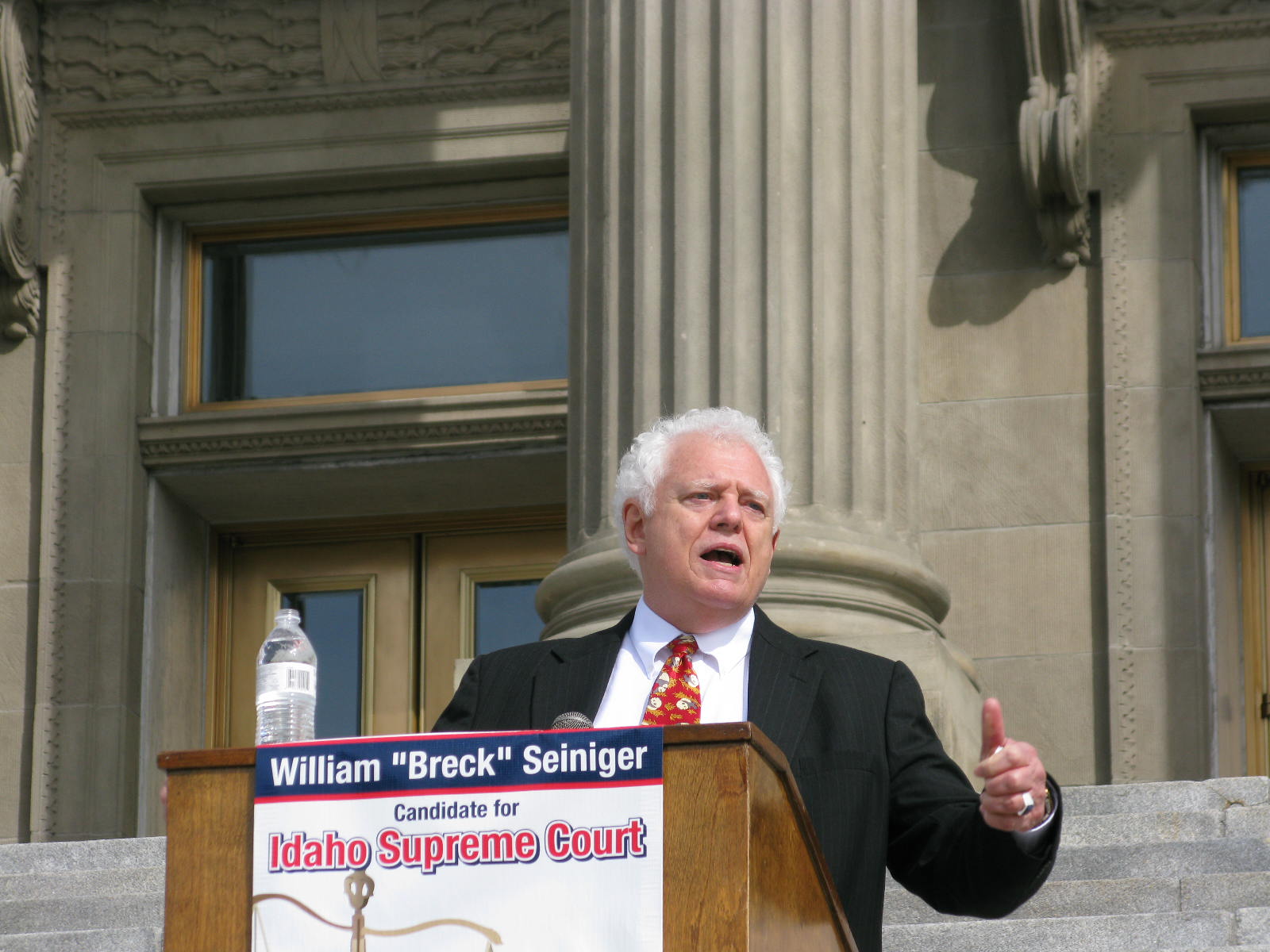 Seiniger declared, "I will always put principles above politics," and he talked of court cases, rules and such. "This is what I'm talking about things being too hyper-technical – I think Justice Jones had it right," he said at one point. Seiniger said he's not saying yet which of the two court seats he'll seek – the one now held by Justice Joel Horton, or the one now held by Justice Warren Jones, both of which are up in May. The May primary election is actually the general election for Idaho's nonpartisan Supreme Court positions.
Note: Click the comments below for Seiniger's comment on sharing the steps with the vigil.
---
---