Tue., June 10, 2014, 4:43 p.m.
Ruckus along the river revolves around rattled young moose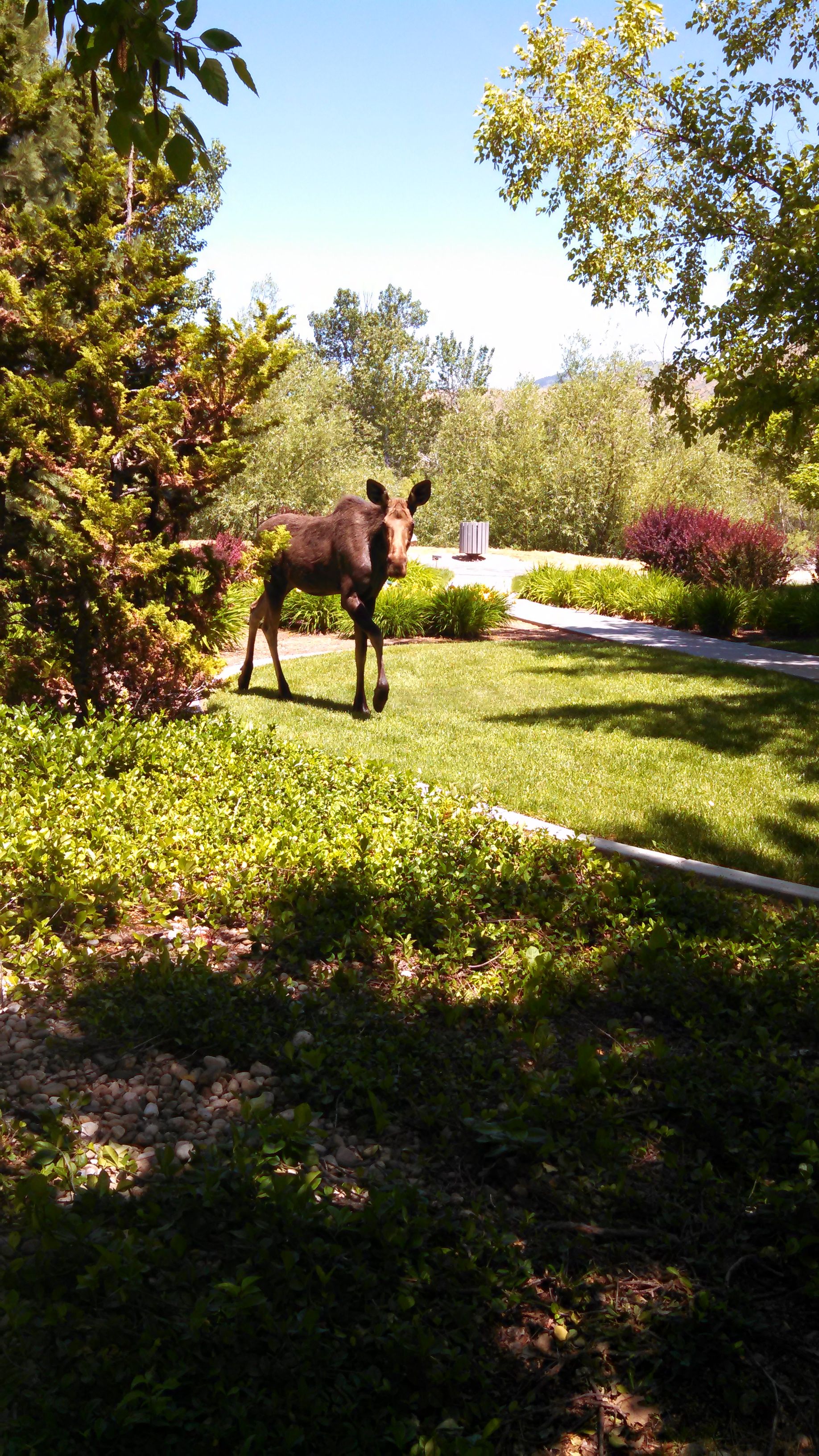 Here's a news item from the Associated Press: BOISE, Idaho (AP) — State wildlife officials say Tuesday afternoon they have tranquilized a moose on the east side of Boise and are moving it to a remote area. Idaho Department of Fish and Game spokesman Mike Keckler says the 400-pound yearling has been living on the east side of the city but has recently started moving toward downtown. Keckler says it was a dangerous situation because moose are large animals and that area of the city has a popular path on both sides of the river that draws walkers, runners and bikers. He says officials had to remove a moose from the east side of Boise last year but it's not clear if it's the same moose. State Conservation Officer Bill London said it was doubtful the moose would return to the city.
Today's moose apprehension was quite the event, after the female moose became agitated and escaped police, firefighters and biologists for more than an hour, KTVB reporter Katie Terhune reports.
The animal swam in the Boise River, roamed the banks, grazed on green lawns and prompted a Greenbelt closure and even the evacuation of several nearby businesses; see Terhune's full report here. People with offices in the area were treated to quite a show, and the moose chase and takedown generated a big buzz on social media.
---
---