Wed., March 11, 2009, 11:51 a.m.
Paranormals Visit Old Rathdrum Jail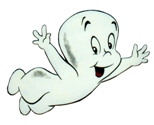 Give or take about a month ago, a band calling themselves paranormals spent a long evening in the Old Jail, listening and watching for any strange sounds, images, visions or just about anything outside the realm of "normal." What did they find, hear, discover…? "Well, we're not exactly sure at this point," reported John Morgan, vice president of the yet, unnamed group. "But, yes, we heard some things. Some things that bear a repeat visit," he said, adding, a second visit is being scheduled, "as soon as the (Rathdrum/Westwood) historical club will let us in!"/Tom Burnett, Rathdrum Star. Latest Rathdrum Star issue here.
Question: Do you believe in ghosts?
---
---