Mon., Sept. 13, 2010, 4:48 p.m.
Votemaster: Minnick-Labrador Close
Another newly-released national model from "The Votemaster," the pseudonym of a computer scientist named Andrew Tanenbaum, lists Idaho's 1st Congressional District as too close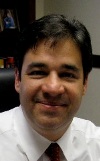 to call.  Tanenbaum's prediction model labels the race a tossup because Minnick is the incumbent in a district that traditionally favors Republicans. "Democrats not in strong Democratic districts will be potentially vulnerable," Tanenbaum said on his website.  His model doesn't use poll information for the Minnick-Labrador race.  Most polls of the race have favored Minnick. Tanenbaum's House prediction uses fewer pieces of information than Silver, though both have had success in projecting election results.  Both Tanenbaum and Silver correctly guessed how 49 states voted in the 2008 presidential election between Barack Obama and John McCain, with both missing on Indiana/Brad Iverson-Long, Idaho Reporter. More here.
Question: Do you think the race between Democrat Walt Minnick and Republican Raul Labrador is too close to call?
---
---