Fri., March 23, 2012, 1:32 p.m.
CdA Sex Crime Fugitive Caught In LA
A child molestation suspect who has been missing since escaping a manhunt in North Idaho in December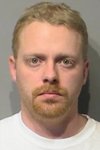 was arrested Thursday in Los Angeles. Nathaniel Robert Howell, 32, was booked into jail in Los Angeles County about 3:52 p.m. Thursday, according to online records. Howell had been wanted on a felony warrant in Kootenai County charging him with four counts of lewd and lascivious conduct with a child and five counts of sexual exploitation. Coeur d'Alene police notified the public about his fugitive status after he ran from police through the woods in the 1500 block of South Sagle Road last December/Meghann M. Cuniff, Sirens & Gavels. More here.
---
---